Andrew Cuomo Attempts A Moderate Comeback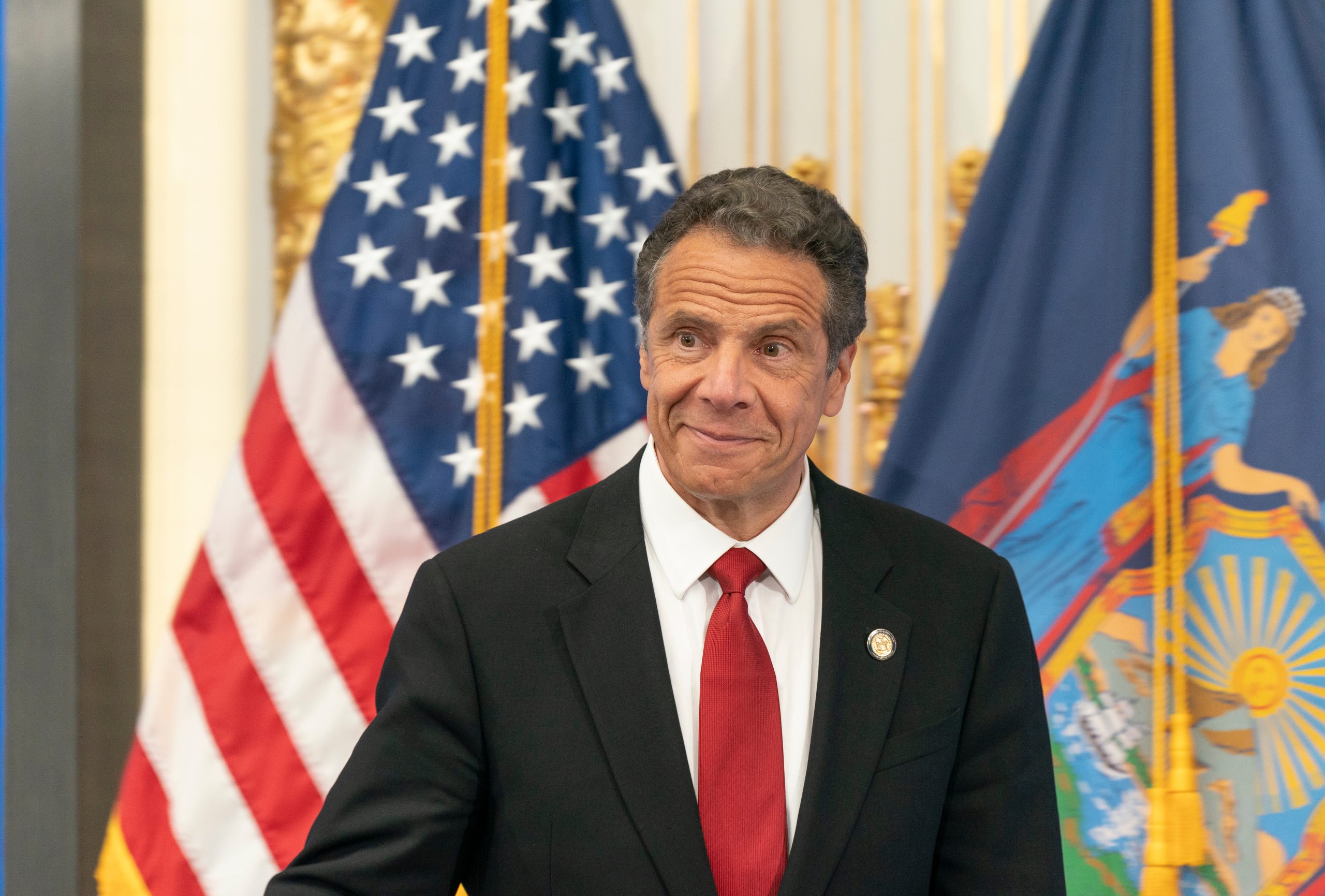 Like Freedom Press? Get news that you don't want to miss delivered directly to your inbox
Former New York Gov. Andrew Cuomo is reportedly attempting a comeback — and the disgraced Democrat is already speaking out against his own party's far-left policies.
After leaving office amid harassment allegations and criticism over his COVID policies that directly caused the deaths of many nursing home residents, Cuomo is now trying to rebrand himself as a commentator who criticizes his own party — and may be considering running for office again.
According to Fox News, "Cuomo has been mentioned as a potential candidate for a U.S. Senate primary as questions remain if voters in the deeply blue state would support him again after the scandals that saw many Democrat officials call for his head."
Since last year, Cuomo has been hosting his own weekly podcast, "As a Matter of Fact… with Andrew Cuomo." The former Democrat governor has also launched a political action committee (PAC) and the Gun Safe America Project.
During one of the episodes of his podcast, a clip of which was shared to YouTube, Cuomo blasted Democrats for neglecting to deal with the crime issue.
"The far left doesn't want to talk about crime. They don't want to hear the word 'crime' spoken," he said in the clip.
He went on to sarcastically state a common left-wing talking point: "There is no crime problem. It's all Republican propaganda."
Cuomo then notes that "over 70% Black, brown and poor" individuals are the victims of crime — insisting that these people are "paying the price" for Democrats' "far-left politics."
The former New York governor also wrote an op-ed for the New York Daily News, where he explained why people are migrating from blue states to red states — asserting that they are choosing Republican-run areas because of the climate, affordable housing, public school quality, public safety and the economy.
Cuomo also called out "current political forces" who are pushing to "defund the police" and "tax the rich" — pointing to New York, Chicago, Los Angeles and San Francisco, Democrat strongholds that are experiencing "a high rate of widely publicized violent crimes, and together with increased homelessness and general decay, cities appear 'out of control.'"
Political consultant Hank Sheinkopf spoke with Fox News Digital about Cuomo's "smart" political strategy to move to the right on some issues.
"It's not stupid, it's smart," Sheinkopf said. "Look, New Yorkers and the rest of the country – everybody, no matter where they live – whether they be Democrat or Republican or even liberals, they just don't like guns pointed in their faces, and they don't like the feeling that that could happen at any time, so Andrew Cuomo's touching on something."
The political consultant also noted that "when things appear to be out of control, the Republicans tend to do better" in elections — noting that "the center" is where Cuomo "wants to be." According to Sheinkopf, the former Democrat governor knows that his party needs to deal with out-of-control crime in New York — and he will market himself as the person to do that, claiming that "he may be the only person around" to fix the problem.
In a statement to Fox News about Cuomo's political ambitions, the former governor's spokesperson Rich Azzopardi claimed that people questioning whether Cuomo is looking for a future in politics is "fueled" by a "crisis of confidence in government" and their supposed belief that him being pushed out of office was a "political railroading."
"The future is the future, but for the moment the governor has made his near-term priorities clear," Azzopardi said. "He gets these questions fairly often, which I think are fueled by the fact that many people are facing a crisis in confidence in government at many levels and now view the circumstances in which he left office as the political railroading that it was."
Meanwhile, others are more skeptical about Cuomo's potential plans — arguing that it is too soon after the disgraceful actions that prompted his exit from politics.
"I think he has some sins that he needs to atone for, but there's been plenty of comeback stories in New York and nationwide. He's a very talented politician, and he still has many relationships, so while I don't quite think the voters are ready to welcome him with open arms just yet, I would say we'll see what the future holds," Jennifer Holdsworth, a Democrat strategist, told Fox News Digital.