AOC Demands Censorship Of Conservative Media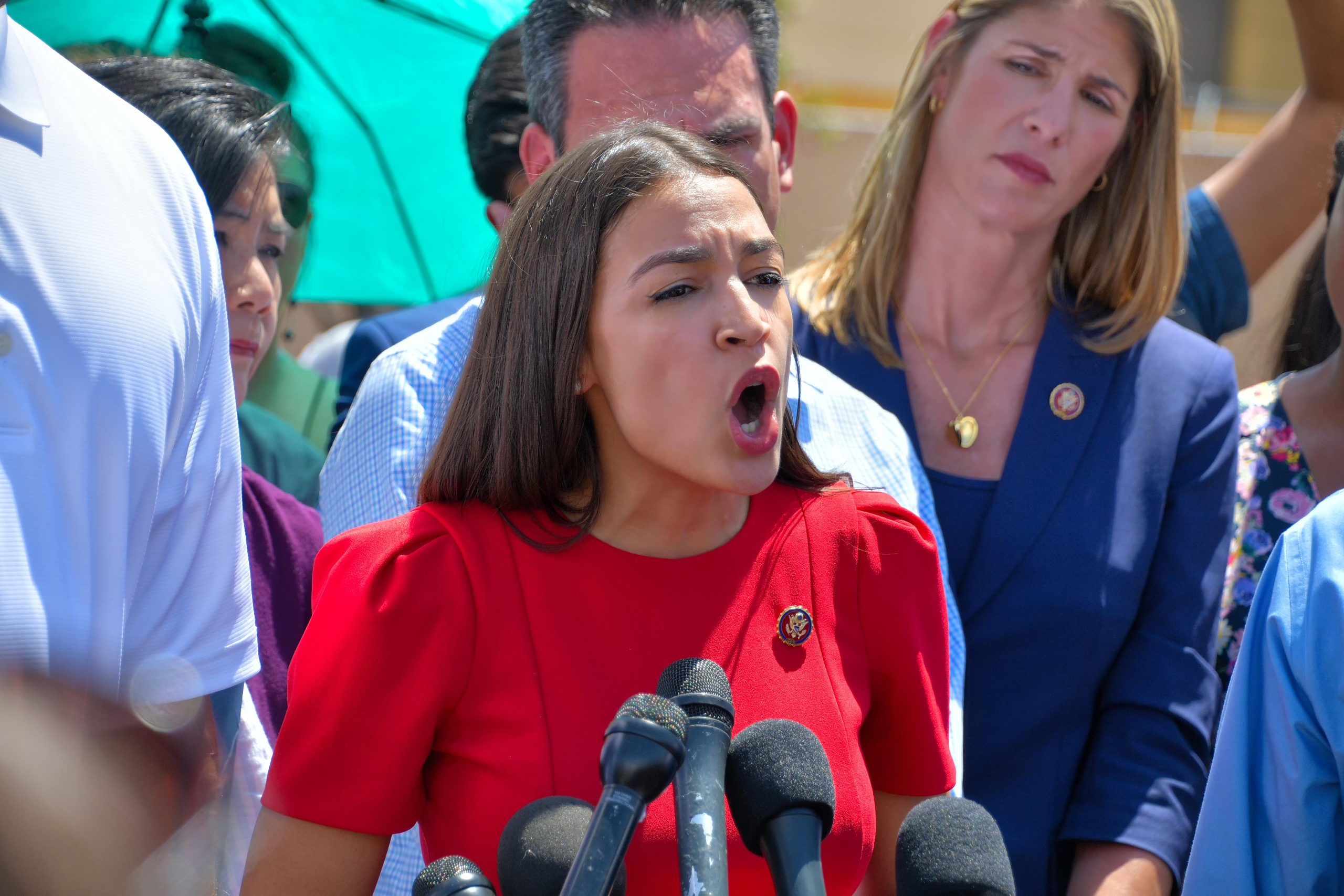 Like Freedom Press? Get news that you don't want to miss delivered directly to your inbox
Progressive provocateur Rep. Alexandria Ocasio-Cortez (D-NY) rejected the First Amendment and called for conservative news outlets to be regulated. Her particular target on Sunday was Fox News.
In AOC's world, the federal government is free to silence voices she doesn't approve of. The "Squad" member has long been offended by Fox host Tucker Carlson, and the two have feuded on many occasions.
In an MSNBC interview with former White House press secretary Jen Psaki, the face of the Democratic Party was asked about Fox's recent legal troubles. The network settled a defamation lawsuit with Dominion Voting Systems for a startling $787 million last week.
Psaki asked AOC if the company's attorneys erred in not holding out for an apology from the network. Biden's former mouthpiece framed the question as whether the outlet should "acknowledge on air that it lied to its viewers."
That's when the representative went fully against First Amendment freedoms.
Ocasio-Cortez noted that the lawyers did not represent the American people. She agreed that digging in and demanding an apology would have been best in her mind, but that was not their role.
She then observed that Washington in many instances leaves issues up to the courts to decide that should be handled by lawmakers. In other words, herself and her Democratic colleagues.
AOC declared that "we have very real issues with what is permissible on air and we saw that with January 6th. She incredibly claimed that the question is not one of freedom of speech but rather "accountability for incitement of violence."
Psaki asked the congresswoman if media platforms should be "held accountable," which is a rich statement coming from a prominent MSNBC host. AOC did not back away from the question and leveled quite serious charges against Fox News and Tucker Carlson in particular.
She said, "I believe that when it comes to broadcast television, like Fox News, these are subject to federal law, federal regulation in terms of what's allowed on air and what isn't." Ocasio-Cortez further explained her position that the network and its hosts incite violence.
There are authoritarian regimes past and present that could not express the relationship between their tyrannical governments and the media better.
AOC came out and said what many on the left believe — conservative voices should be silenced through the strength of the federal government. Nevermind that leftist outlets suppress news that counters the Democratic narrative, in their world only conservatives should face censorship.