Biden Admin Chooses Top Electric Vehicle Lobbyist To Advise Energy Department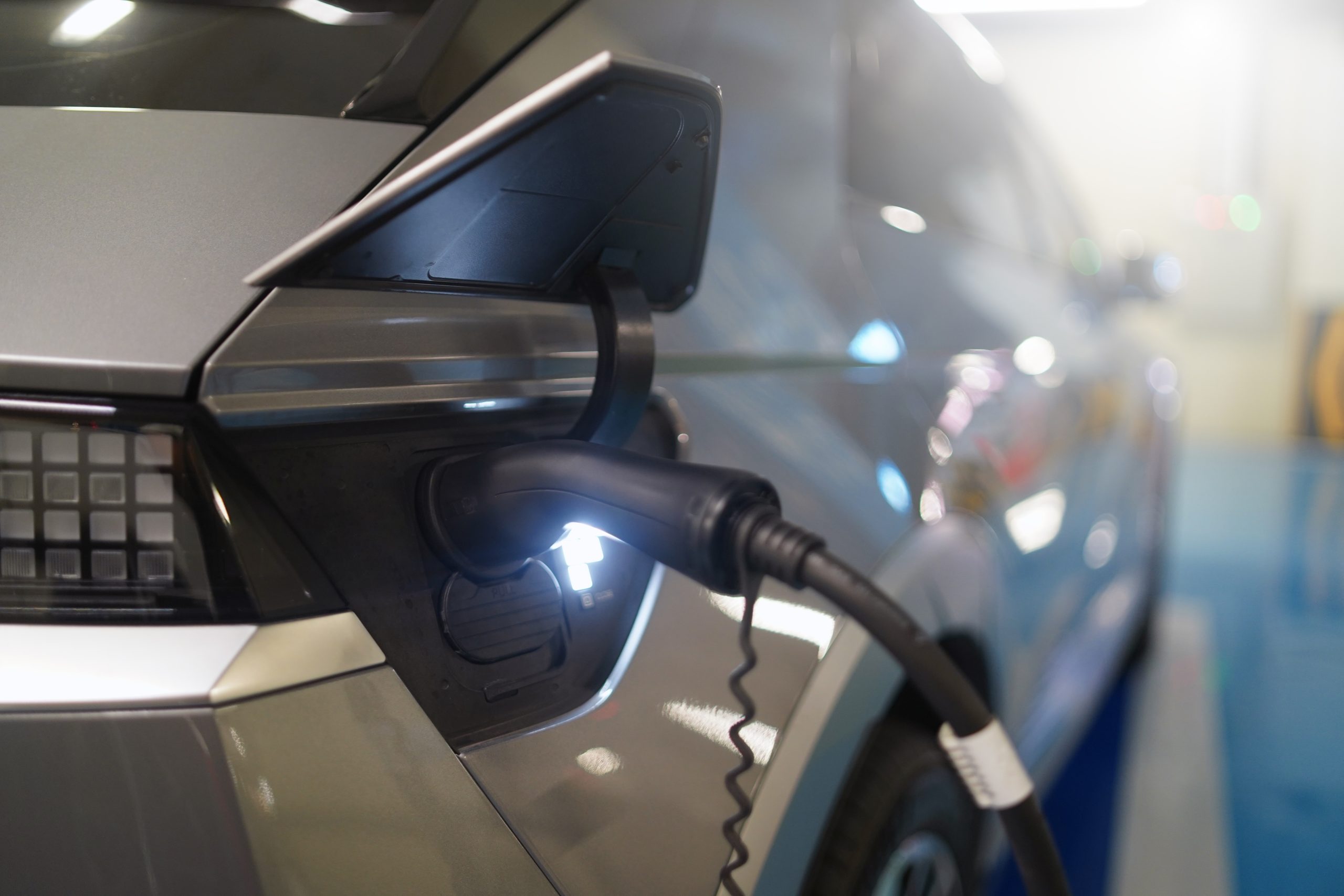 Like Freedom Press? Get news that you don't want to miss delivered directly to your inbox
Despite President Joe Biden's previous executive order supposedly designed to curb the "revolving door" between the government and lobbyists, Biden's Energy Secretary Jennifer Granholm decided to appoint Ford Motor Company's top electric vehicle lobbyist as a member of her advisory board.
Almost immediately after taking office, Biden issued an executive order that was supposed to curb the "revolving door" between the federal government and corporate interests. According to the Washington Free Beacon, "Under the order, former lobbyists who are appointed to serve in the administration must wait two years before they can work on issues they lobbied on in the past."
However, it appears that this order doesn't apply when it comes to the Biden administration's obsession with climate change — as Granholm appointed Christopher Smith earlier this month to her advisory board, where he will be allowed to continue managing Ford's government affairs while also advising the energy secretary.
The lobbyist will serve on the advisory board for a two-year term while retaining his current position as Ford's head of government affairs — prompting concerns from critics. Foundation for Accountability and Civic Trust executive director Kendra Arnold referred to the arrangement as an "obvious conflict of interest."
"In this case, there's an incentive for [Smith] to advise on issues based upon what's profitable for his company, not what's best for the American public," she said. "It's essentially like giving a corporation an open avenue to lobby."
As the head of Ford's government affairs, Smith has consistently defended the company's new partnership with Chinese Communist Party-affiliated CATL, a China-based battery maker that Ford has announced plans to partner with to build a new $3.5 billion electric vehicle battery plant in Michigan.
Conservative lawmakers have blasted Ford for this decision, especially because the partnership would mean that China is benefiting from subsidies from the Biden administration — essentially taxpayer money.
Biden has claimed that the controversial Inflation Reduction Act (IRA), which critics have said is more about climate change than reducing inflation, would help the U.S. "compete" with foreign companies.
While the IRA includes provisions prohibiting tax credits from going to auto manufacturers whose vehicles contain battery components manufactured by a "foreign entity of concern" — which includes China — Ford has "found a way around that provision by structuring its deal as a licensing agreement rather than a joint venture, meaning the company's Chinese partner does not have direct ownership," according to the Free Beacon.
"Many who have objected to the plan are not assuaged by the unusual design of its equity partnership, which allows Ford to control a 100% ownership stake in the Michigan plant. Some have claimed that, under those terms, Ford can likely still qualify for EV taxpayer subsidies under the Inflation Reduction Act," the Washington Examiner noted.
House Ways and Means Committee Chairman Rep. Jason Smith (R-MO) blasted the deal, arguing that the way it is structured "appears to leverage a loophole in the IRA rules."
"I am alarmed about how Ford has structured this project in the context of the IRA's clean vehicle credits and am concerned that other automakers may seek to use loopholes in the IRA to avoid guardrails meant to protect American enterprise and workers," Smith wrote in an April 17 letter to Ford. "Ford's announcement that it will build the plant in Michigan with the help of CATL has not alleviated those concerns."
Sen. Marco Rubio (R-FL), who serves as vice chairman of the Select Intelligence Committee and a senior member of the Senate Foreign Relations Committee, also condemned the deal and called out Granholm for appointing Smith.
Rubio described Granholm's decision to appoint Smith as "deeply troubling but unsurprising" — pointing out that the Biden administration is essentially prioritizing "corporations subservient to the Chinese Communist Party" over the American people.
"By prioritizing the interests of corporations subservient to the Chinese Communist Party over the interests of hard-working Americans, the administration is once again showing its true colors," the Florida senator said, later adding: "Without additional restrictions, Chinese companies will benefit from the subsidies President Joe Biden claimed would spur domestic manufacturing."