Biden Praises Harris Amid Growing Concerns About His Age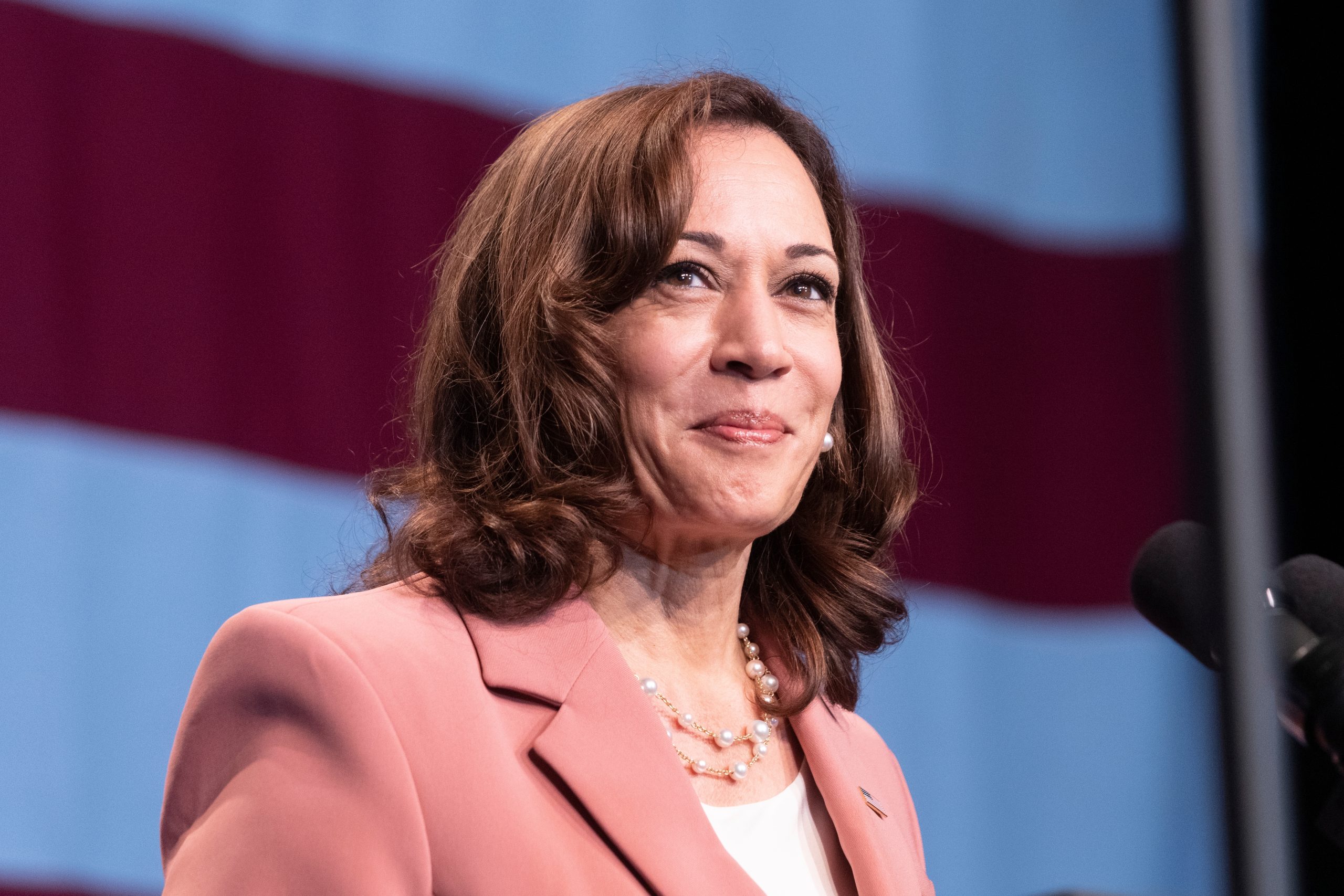 Like Freedom Press? Get news that you don't want to miss delivered directly to your inbox
In a break from tradition, President Joe Biden announced his intention to seek re-election last month with a pre-recorded video instead at a live event. The nature and contents of his remarks have only added to the growing belief among many Americans that the 80-year-old is not cognitively fit to serve another term in the White House.
He sat down for his first media interview since confirming his re-election bid, joining MSNBC personality Stephanie Ruhle last week to discuss, among other things, one notable feature of his announcement.
"In your first video, you feature Vice President [Kamala] Harris 10 times," Ruhle said. "When [former President Barack] Obama was in that position, he didn't mention you, sir. What are you trying to tell us?"
Biden's relationship with Harris has been the subject of frequent speculation, with reports from within the vice president's camp suggesting that her husband feels she has received inferior assignments as part of the administration.
A tell-all book published last year indicated that Biden had been frustrated with his vice president early on in his term, referring to her as "a work in progress."
Given the fact that Harris' approval rating is even lower than that of the widely unpopular president, however, Biden clearly sees the need to help rehabilitate her public image.
In response to Ruhle's question about his recent video, he told her that Obama "had a slightly different style" ahead of his re-election campaign, stressing that Harris is an integral part of his 2024 strategy.
"Look, I just think that Vice President Harris hasn't gotten the credit she deserves," he claimed. "She was an attorney general in the state of California. She has been a United States senator. She is really very, very good. And with everything going on, she hasn't gotten the attention she deserves."
To her credit, Ruhle pressed further, noting that Biden's age is a factor in this election and asking if he is "elevating" Harris because his critics believe he would not be able to serve out a second term.
"And it is fair to say that there's not a Fortune 500 company in the world looking to hire a CEO in his 80s," Ruhle continued. "So why would an 82-year-old Joe Biden be the right person for the most important job in the world?"
Without providing any evidence to back up his claim, the president replied: "Because I have acquired a hell of a lot of wisdom and know more than the vast majority of people."