Comer: NY District Attorney Doesn't Have 'Luxury' To Reject GOP Demands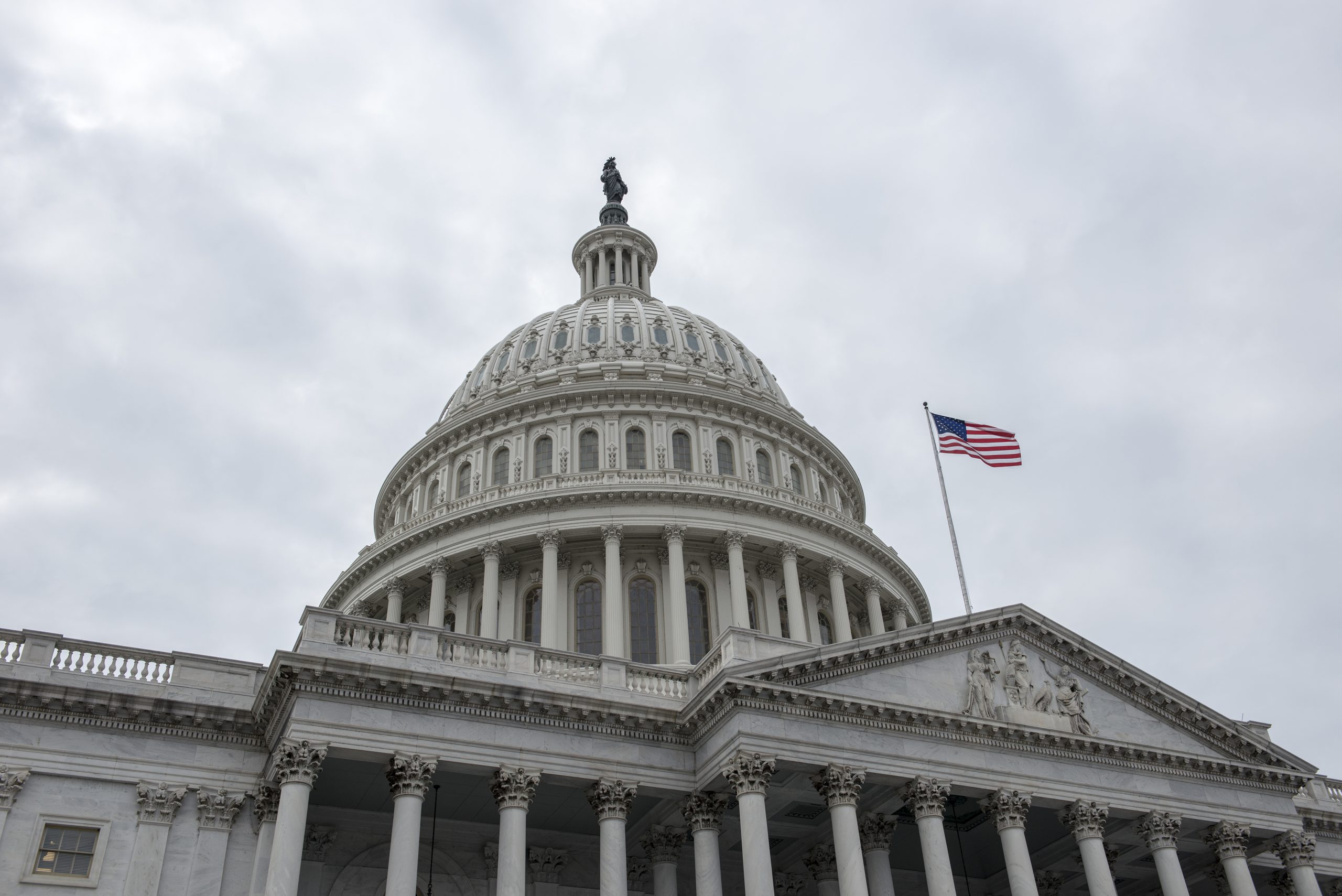 Like Freedom Press? Get news that you don't want to miss delivered directly to your inbox
Amid continued scrutiny over Manhattan District Attorney Alvin Bragg's attempt to indict former President Donald Trump, House Oversight Committee Chair Rep. James Comer (R-KY) is calling out the motive behind the Democrat DA's investigation — and pointing out that Bragg does not have the "luxury" of rejecting a congressional request for information about the matter.
As GOP leaders continue to demand that the Democrat DA appear before Congress, Comer appeared on CNN's "State of the Union" on Sunday to discuss his concerns about the potential indictment — arguing that even if there was a case against Trump for so-called "hush money" payments, it would be on the federal level and should not be prosecuted in a local courtroom.
"He's investigating a presidential candidate, not to mention a former president of the United States, for a federal election crime that has no business being litigated in a local district attorney's office," Comer said.
He went on to note that Bragg "doesn't have the luxury of determining whether or not he can comply with a congressional request because he crossed over two levels of government, from the local level to the federal level, to try to prosecute something that clearly, if there was a reason for prosecution, it should be done by the Department of Justice on the federal level."
Comer, alongside House Judiciary Committee Chair Rep. Jim Jordan (R-OH) and House Administration Committee Chair Rep. Bryan Steil (R-WI), sent a letter to Bragg last week demanding he hand over communications and documents related to Trump's potential indictment. They also demanded that he appear to give testimony on the matter.
Bragg rejected their demands, claiming that the matter falls under state jurisdiction, not federal jurisdiction.
However, Comer said that Manhattan taxpayers' money would be better spent on dealing with actual crime in the city — as Bragg is known for being soft on crime and allowing violent criminals back on the streets, yet he has focused more energy on finding a reason to indict Trump than he has on dealing with New York City's skyrocketing crime.
"Voters overwhelmingly rejected many Democrat candidates because of the crime issue," Comer said. "We have a crime crisis in many of our cities, and we're trying to do something about that in the House of Representatives. One of the reasons we believe we have high crime rates in certain parts of America is because we have prosecutors that are soft on crime…we believe tax dollars would be better spent prosecuting local criminals. That's what the DA is supposed to do."
The Kentucky congressman went on to point out that Bragg's star witness — Trump's former attorney Michael Cohen, who was previously convicted of making the hush money payment that Bragg is currently investigating, and previously admitted in a letter that Trump had not reimbursed him for it — was imprisoned for the crime through a federal investigation, not a local one.
Comer also argued that Bragg's actions will "open a can of worms" that could lead to other local offices trying to go after federal officials and candidates.
"This is a presidential candidate," he said. "One frustration Republicans have in Congress, is we keep having interference in our elections. I know that the Democrats complained about that rightfully…we just want the government out of our elections. We don't believe tax dollars should be spent for this. We believe this is a political stunt by Mr. Bragg."
Comer then explained one of the reasons why he and other House Republicans want Bragg to testify about the matter — stating that the Democrat DA "should come to explain to us exactly what he's investigating because, at the end of the day, this is a presidential candidate…it's unprecedented for a local district attorney to investigate things that we believe the statute of limitations expired years ago."
He also noted that House Republicans would "back off" if Bragg provides "a good explanation" or a "good argument" as to why he is trying to indict Trump.
"But we're sick and tired of meddling in federal elections, and I don't believe that Bragg would be doing this if Donald Trump were not running for president, and that's something that we would like to ask Mr. Bragg as well," Comer added.