COVID Fraud Amounts To Billions, GOP Congressman Expresses Concern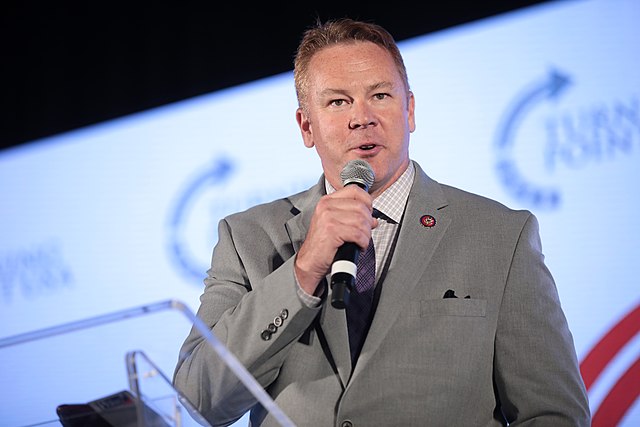 Like Freedom Press? Get news that you don't want to miss delivered directly to your inbox
According to an inspector general's report released on Thursday, the COVID pandemic led to approximately $45.6 billion in unemployment benefits fraud.
"The infusion of hundreds of billions in federal funds into the UI [Unemployment Insurance] program gave individuals and organized criminal groups a high-value target to exploit," the Labor Department inspector general report stated. "That, combined with easily attainable stolen personally identifiable information and continuing UI program weaknesses, allowed criminals to defraud the system."
An announcement from Labor Department IG Larry Turner on Thursday noted that over 1,000 criminals have been charged with fraud thanks to the inspector general's findings.
Fraudsters were able to use social security numbers stolen from prison inmates and dead people in order to receive government checks. The criminals also used fraudulent email accounts, filing for unemployment benefits in multiple states.
During an appearance on Newsmax's "The Count" on Saturday, Rep. Warren Davidson (R-OH) expressed concern about unemployment fraud and additional reports of misspending allocated funds — stating that the information from the report may be just "the tip of the iceberg."
The Ohio Republican also discussed lessons learned from the pandemic about what not to do, should a similar emergency arise.
"Don't close the economy," Davidson said. "Don't deem some people nonessential and others essential, and also don't put money out there with no strings attached."
The congressman went on to point to good news — noting that many of the funds had clear guidelines, and Congress' inspector general has the power to keep track of the money. Nonetheless, Davidson stated that the House Oversight Committee will be focusing on the administration's role in holding individuals — and states — accountable.
According to the Wall Street Journal, over $872 billion has been paid out in unemployment since the start of the COVID pandemic in March 2020.
The inspector general's report of $45.6 billion in unemployment fraud is likely an underestimation, as Davidson noted. The American Enterprise Institute's Matt Weidinger agreed with that assessment in comments to the Journal, stating: "While these are shocking and huge, they fall far short of what we expect these numbers to be."
In the same interview, Davidson discussed the issue of inflation, saying that he is glad that Federal Reserve Chair Jerome Powell has finally admitted that inflation is growing and discussed how it is affecting Americans.
"People are working for 12 months and at 8.3%, so they're getting 11 months pay. The reality is that some people aren't even getting that for four years of work," the congressman said.
"We knew when we started spending all this money, more than anyone would even lend us, you're going to eventually have inflation," Davidson continued. "That's why we created the Sound Money Caucus."
"We called it out for a long time, and finally, now it's here. It's time to turn some of this spending off, and unfortunately, you see many of my colleagues just saying that the cure for inflation is even more government and more spending," he added.