Democrat Candidate Tim Ryan's Weak Defense For Call To 'Kill And Confront' MAGA Republicans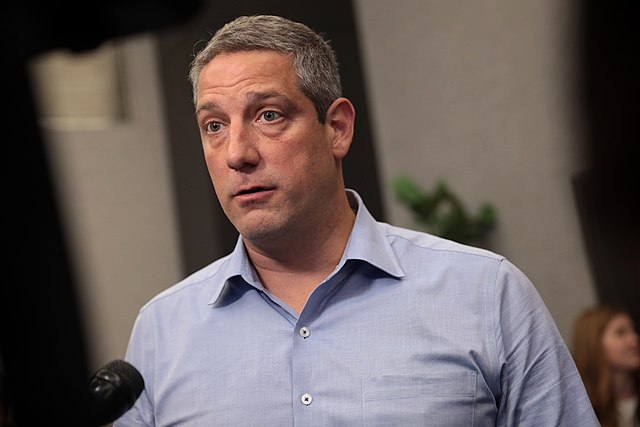 Like Freedom Press? Get news that you don't want to miss delivered directly to your inbox
The race for Ohio's open seat in the U.S. Senate has seen the language coming from Democrat candidate Rep. Tim Ryan (D-OH) turned dangerous. He issued an unconvincing excuse for his statement earlier this week that Democrats must "kill and confront extremist Republicans" that claims he was referring to January 6.
Perhaps he believes that threats of deadly violence are acceptable if they only refer to January 6.
Ryan appeared on the MSNBC show "Morning Joe" on Tuesday and told co-host Willie Geist that he was willing to work with "normal mainstream Republicans when he was asked about his Republican opponent J.D. Vance.
However, he was quick to add that as for "the extremists that we are dealing with every single day, we've got to kill and confront that movement."
Vance appeared on "Hannity" on Fox News Tuesday evening and told host Sean Hannity that Ryan presents himself as a compromiser who wants to appeal to Trump voters when he is reciting a script on a television commercial.
Vance went on to say that when Ryan is "unscripted, he's saying that we need to confront and kill the entire movement." He noted that a majority of Ohio voters supported that same movement in 2016 and 2020.
By Wednesday, Ryan was apparently feeling enough heat from Republicans and sane Americans over his inflammatory comment that he decided to take to Twitter to try to explain it away.
He somehow attempted to claim that his "kill and confront" statement was a defense of the U.S. Capitol Police for their work on January 6, 2021, even though he said nothing at all about January 6 during his Morning Joe appearance.
Ryan accused Vance and Hannity of attacking him for "defending the brave officers who protected our nation on January 6th." He also said, "Republicans are trying to twist this race into a bogus culture war. Grow up."
A new poll published on Monday shows the Ohio Senate race is well within the margin of error, with Ryan receiving 46.6% to Vance's 45.6% support among likely voters. Only 6% of respondents said they are still undecided.
The race in Ohio is one of eight Senate races rated as tossups by RealClearPolitics. With the remaining seats divided 46-46, that means Republicans must win five of those tight races in order to regain control of the upper chamber.