Democrat Governor Promises 'Consequences' If Walgreens Refuses To Distribute Abortion Drug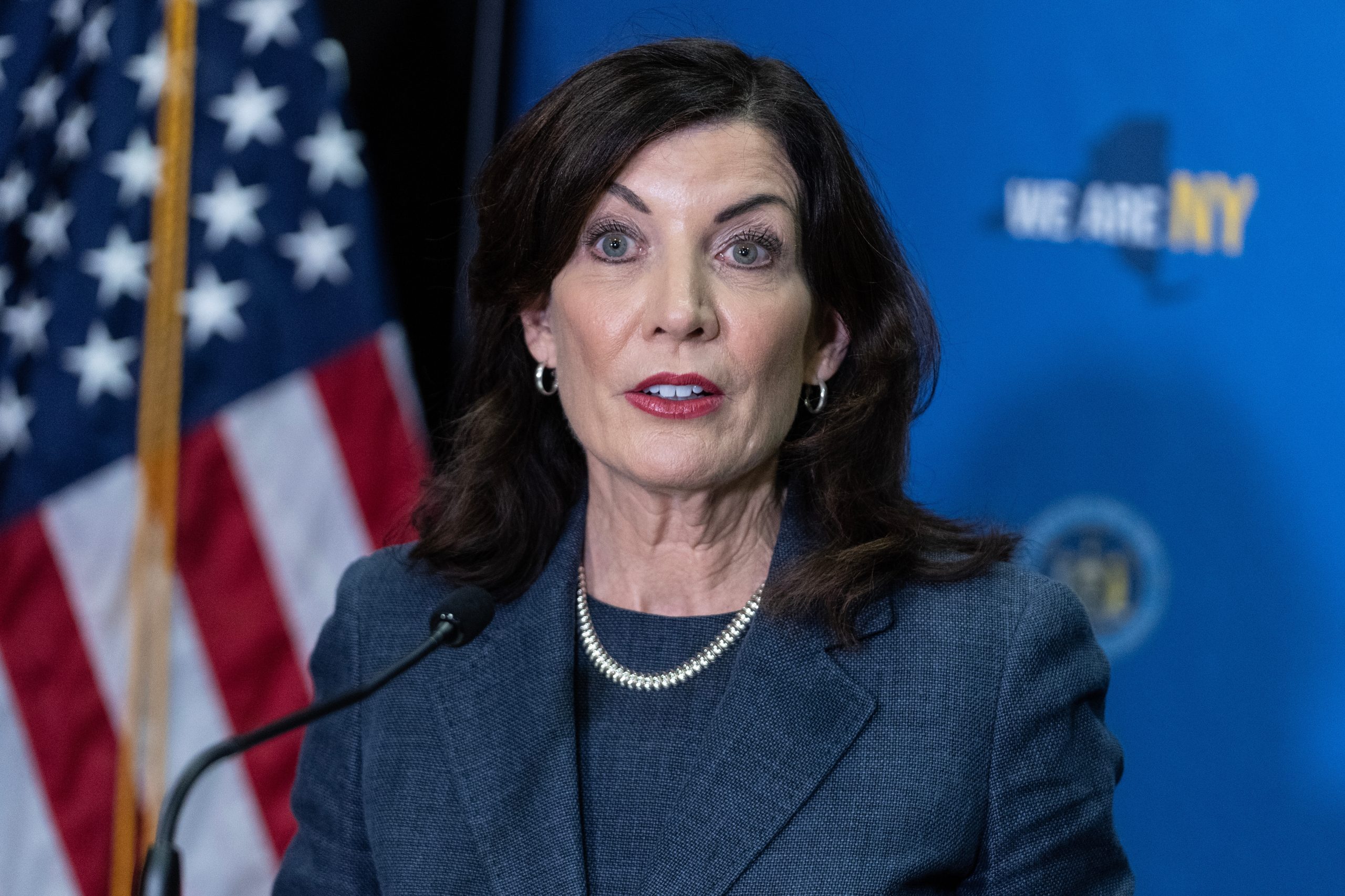 Like Freedom Press? Get news that you don't want to miss delivered directly to your inbox
New York Gov. Kathy Hochul (D) has vowed that Walgreens would face "consequences" if they refuse to distribute a dangerous abortion drug in New York.
Walgreens, along with several other major pharmacies, recently backed down on a plan to distribute the abortion drug mifepristone after several Republican-led states that have banned or restricted abortion threatened lawsuits.
During a Friday interview on "CNN This Morning" with Don Lemon, Hochul claimed that pharmacies are the "new battleground ever since women's rights were stripped in the overturning of Roe v. Wade."
The Democrat governor stated that she is sending a preemptive message through her threats that abortion rights will be protected in New York.
"We're gonna go to the mat and protect them every inch of the way, and if they try to suspend the distribution of this important drug to women in the state of New York, there will be consequences," Hochul said.
After the Supreme Court overturned Roe v. Wade, the Food and Drug Administration (FDA) announced a rule change that would allow pharmacies to dispense mifepristone.
In response, Republican Missouri Attorney General Andrew Bailey led a coalition of states to fight back against the move — stating that the Republican-led states would "use every tool at our disposal to uphold the law."
GenBioPro, the company that manufactures mifepristone, has since filed a federal lawsuit against states that have banned chemical abortions — claiming that the FDA rule change should take priority over state laws, citing the Commerce Clause of the Constitution.
Skye Perryman, president and CEO of Democracy Forward and counsel for GenBioPro, made the argument in a statement to the Daily Caller.
"States cannot substitute their medical and scientific judgments for judgments FDA has made, and doing so undermines not only access to medication, but the country's entire drug regulation system," the statement read.
California Gov. Gavin Newsom (D) went much further than Hochul in an announcement on Monday, revealing that his state would be halting business with Walgreens because of their decision to stop distributing mifepristone.
"California won't be doing business with Walgreens or any company that cowers to the extremists and puts women's lives at risk," the Democrat governor said. "We're done."