Drunken Santa Statue Thief Finds Christmas Redemption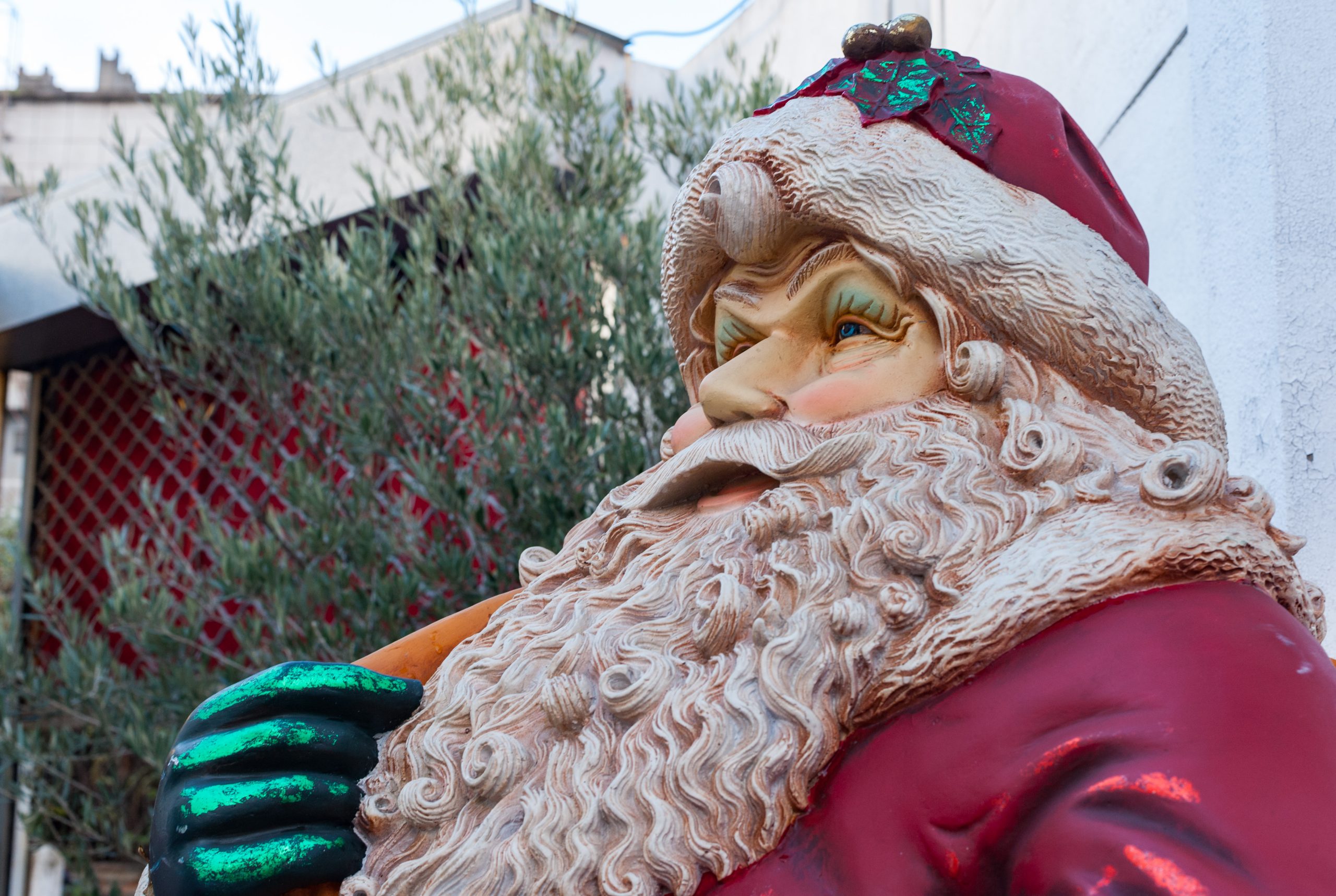 Like Freedom Press? Get news that you don't want to miss delivered directly to your inbox
The Christmas spirit promoted peace on Earth in at least a small way recently, as a drunken Santa statue thief and the South Carolina restaurant owner he victimized made amends in a very public way.
A man who has since only identified himself as Melvin was caught on security video stealing a Santa Claus statue from just outside the Bonjour Main restaurant in downtown Greenville.
Melvin returned to the scene of the crime less than a day later to own up for stealing St. Nick from the premises. He returned the statue and explained his behavior as a "really bad decision" after having a bit too much to drink while out celebrating a friend's birthday.
Melvin brought the restaurant's owner, Mayra Gallo, a dozen roses as part of a demonstration of his remorse. Gallo decided that she would consider not pressing charges against the Christmas crook if he would agree to publicly apologize during a televised interview with a local reporter. She told Melvin she would let him off the hook if she believed his apology was sincere.
They arranged to have WSPA-TV reporter Henry Coburn come downtown to the restaurant to cover the apology and broadcast the story to the community. However, Coburn wasn't aware that Melvin would appear to talk on camera. Gallo told Coburn she did not want to appear on camera personally but pointed Melvin out in her eatery and said, "He's sitting right up there."
Coburn went over to talk with Melvin, who said, "I'm sorry. Really sorry. I know saying sorry doesn't do anything, but I promise I'll do better." The reporter noted that he "looked both nervous and extremely embarrassed."
When given his chance to speak on camera, Melvin contritely said, "I'll do anything I can to make things right, pay for any damages, fix anything I can, work for free."
"I'll literally do anything to resolve this situation in the most positive way possible," he added.
After his public apology, Gallo agreed to forgive Melvin and not press charges against him, so long as he would follow through on his offer to help out around the restaurant for free. She said her forgiveness was her personal Christmas gift to the sorrowful Melvin.
Coburn reflected on the story and the Christmas spirit of giving and forgiveness in his account posted on Twitter. Describing the episode as an "unexpected, heartwarming redemption story," he added: "May we all have the courage of Melvin to come clean for our mistakes. May we all have the heart of Mayra to forgive others for theirs."