Gaetz On McCarthy's First Week: 'Bravo'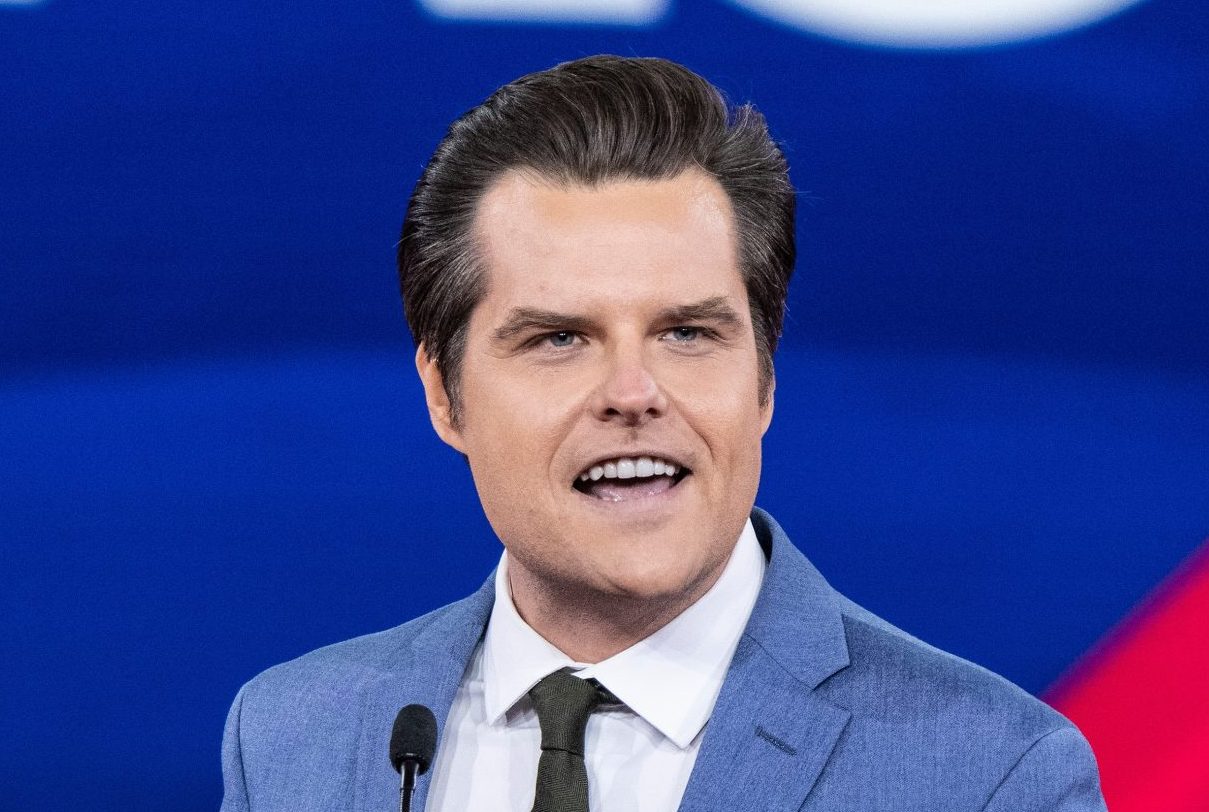 Like Freedom Press? Get news that you don't want to miss delivered directly to your inbox
After a tumultuous first week in control of the House, Republicans settled down to business last week under the leadership of newly elected Speaker Kevin McCarthy (R-CA). On the Friday broadcast of Fox News's "Tucker Carlson Tonight," Rep. Matt Gaetz (R-FL) was quick to praise McCarthy for living up to the promises he made during the four days of balloting resulting in his election. Gaetz was one of the leading McCarthy opponents throughout the process.
Gaetz told host Tucker Carlson: "Bravo, Speaker McCarthy."
The representative from Florida's Panhandle region described why his position on McCarthy evolved after his initial strong opposition. "This was not an agreement that we had at the beginning of last week, but as the week progressed, Speaker McCarthy, to his great credit, understood this was important to a great many of us," he said.
Gaetz discussed McCarthy's commitment to release the 14,000 hours of video of the events surrounding the January 6 protest as one of the important things he agreed to. "We're going to be able to see the extent to which the federal agents and assets that were present that day, may or may not have increased the level of criminal acuity," Gaetz said.
He hinted that Americans will then be able to see "their coordination with one another" and whether the federal government has withheld "exculpatory evidence that would show that people never intended to violate a law."
Gaetz looked forward to the revelation of the evidence, adding that "at every time from the JFK files to 9/11, to now January 6, it's our own government, it is our own Department of Justice, that seems to stand in the way of transparency."
He said McCarthy "deserves a great deal of credit" for beginning the process of "fulfilling the commitment he made to us."
Carlson, who was also sharply critical of McCarthy's campaign to become speaker, told Gaetz: "I feel the same way, and I had similar views about McCarthy."
I'm so thankful for this," he added.
McCarthy was finally elected as the new House speaker on the 15th ballot on the fourth day of voting on January 6. He was able to sway 15 of 21 original holdouts to his candidacy to vote for him instead of other Republicans. Gaetz voted on two ballots for President Donald Trump to be the next House speaker but eventually agreed with five other GOP holdouts to vote "present" so McCarthy could receive the needed majority of the membership vote.