House GOP Demands Biden Reveal Chinese Ties To Silicon Valley Bank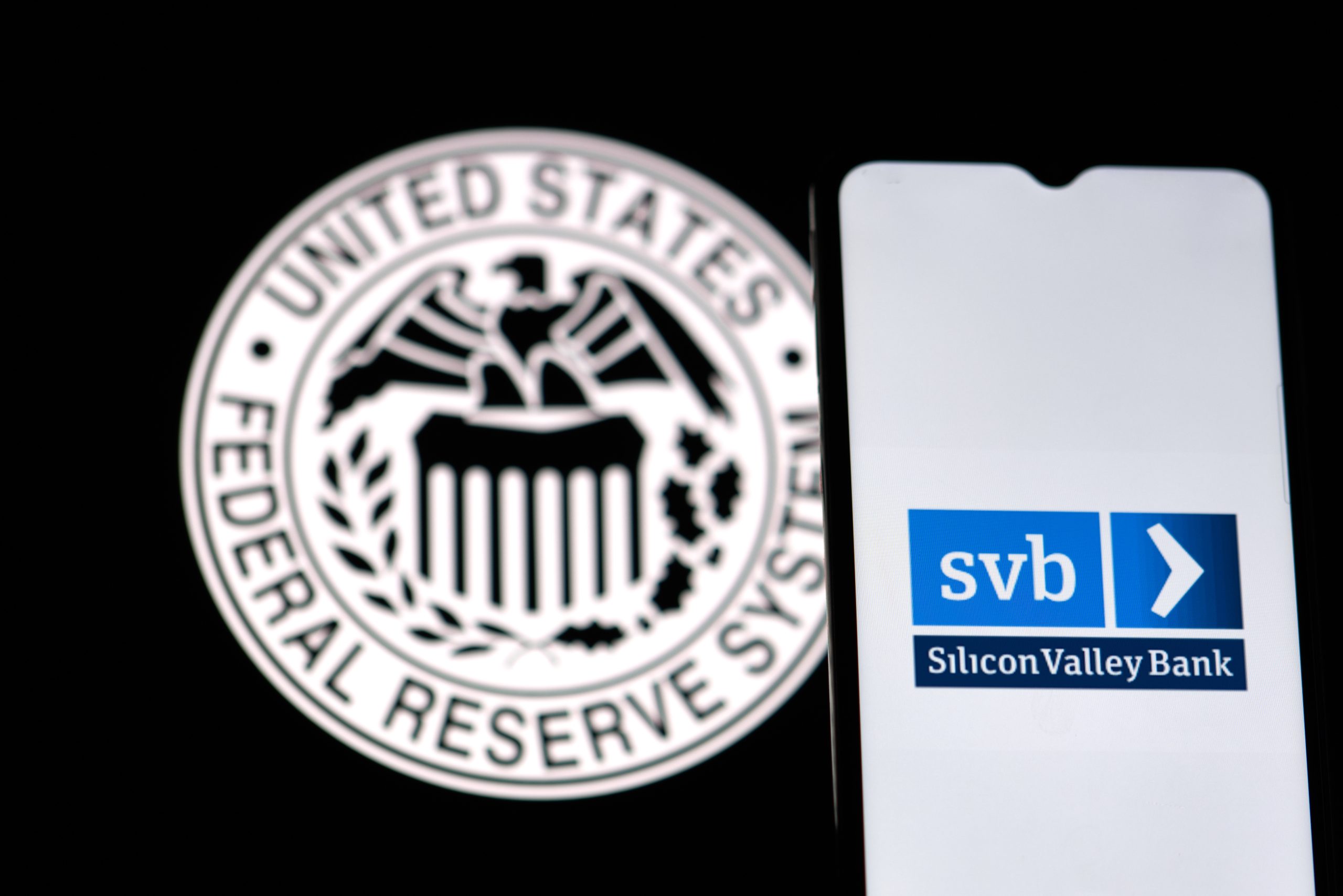 Like Freedom Press? Get news that you don't want to miss delivered directly to your inbox
House Republicans are calling out the Biden administration's response to the collapse of Silicon Valley Bank (SVB), pointing out that the government is essentially bailing out Chinese investors to the detriment of American taxpayers and demanding that President Joe Biden investigate the ties between SVB and the Chinese Communist Party (CCP).
In a letter to Biden, 20 House Republicans demanded that the president investigate the CCP's ties with SVB — while also demanding that he reveal any Biden family connections with Chinese companies that would be benefitting from the bailout.
Silicon Valley Bank and a Shanghai-based subsidiary "played an indispensable role in financing China's innovation economy," Rep. Rich McCormick (R-Georgia) wrote in the letter signed by 19 of his GOP colleagues.
The letter went on to list four Chinese tech and pharmaceutical companies that held accounts at SVB — which included a total of $289 million in investments that will be protected by the Biden administration's bailout.
"The Department of the Treasury, Federal Reserve, and FDIC cannot afford to be asleep at the wheel while the CCP finances its companies with the support of U.S. venture capitalists at the expense of American taxpayers," the Republican lawmakers wrote.
They then cited "recent revelations that members of the Biden family have received payments from Chinese companies" — and argued that finding out how much influence these payments "may have on Executive Branch policymaking" is a "matter of vital national interest."
The Republican lawmakers were referencing revelations that Biden family members — including the president's son Hunter Biden and Hallie Biden, the widow of the president's late son — had received $1,065,000 in payments from a Chinese energy company.
"The American people deserve to know whether their government is bailing out companies connected to the Chinese Communist Party," McCormick told Fox News.
"Joe Biden should answer whether his family has received large payments from companies in China, and whether his judgment was influenced as a result," he added.
All of this comes after Sen. James Lankford (R-OK) questioned Treasury Secretary Janet Yellen about the Biden administration's decision to bail out SVB's Chinese investors, asking her whether small banks and their depositors will be given the same treatment.
"It has been reported publicly that SVB had a large number of Chinese investors, including some that are directly connected to the Chinese Communist Party," the Republican senator said. "Will those companies, entities, and investors that are Chinese investors be made whole based on assessments in my banks in Oklahoma? So, what I'm asking is, will my banks in Oklahoma pay a special assessment to be able to make Chinese investors whole from Silicon Valley Bank?"
In response, Yellen acknowledged that Chinese depositors would be getting bailed out and admitted that SVB was getting special treatment.
"Uninsured investors will be made whole in that bank and I suppose that could include foreign depositors, but I don't believe there is any legal basis to discriminate among the uninsured," the treasury secretary stated.
"A bank only gets that treatment if a majority of the FDIC board, a super majority of the Fed board and I, in consultation with the president, determine that the failure to protect uninsured depositors, would create systemic risk and significant economic and financial consequences," Yellen later added.