Hunter Biden's Charges May Protect Him From Congress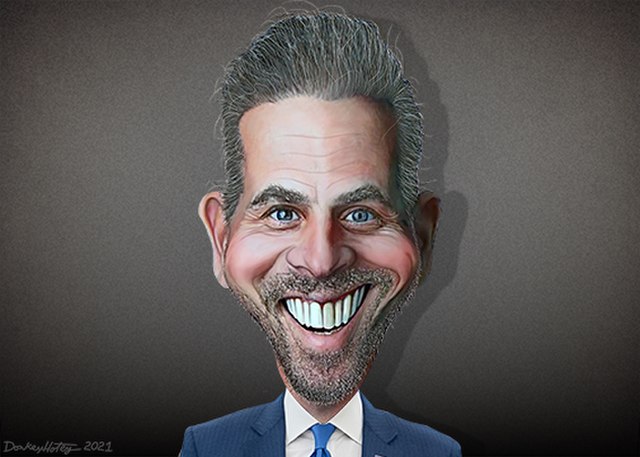 Like Freedom Press? Get news that you don't want to miss delivered directly to your inbox
Federal charges against Hunter Biden for tax violations and lying on a gun application could be enough for a judge to stop a Republican-led House Oversight Committee from issuing a subpoena for his testimony if they retake the House in the upcoming November midterm elections, according to Rep. James Comer (R-KY).
During an appearance on Newsmax's "National Report" on Wednesday, Comer asserted that the federal charges against President Joe Biden's son are "just a drop in the bucket" of what he could actually be charged with, but they could be enough to stop the GOP's plans to subpoena Hunter.
"My concern is if he gets indicted for lying on the gun application and for tax evasion, then that essentially protects him from congressional oversight," the Kentucky Republican said. "He's going to get a subpoena in a Republican majority from the House Oversight Committee. I don't think that's any secret."
Comer went on to note that, when Hunter does not show up in response to the subpoena, the House Oversight Committee will likely bring the matter to court and hold him in contempt of Congress. The judge will then likely respond by saying that, because Hunter is under federal investigation and indictment, he is not required to go in front of the committee.
"That's disappointing because the Oversight Committee is the committee that's going to get to the bottom of all the wrongdoing of all the influence-peddling, not just from Hunter Biden but the entire Biden crime family, so we need to have Hunter Biden in front of a congressional committee," Comer stated. "This indictment for these petty charges, that's not going to cut it."
The Republican congressman's comments come following a report from The Washington Post earlier this month that the Department of Justice, according to sources, has enough evidence to charge Hunter.
Meanwhile, a watchdog group calling itself Marco Polo has examined the Biden laptop records and documented 459 violations of state and federal offenses, according to reporting from The Daily Wire.
Comer also spoke with Newsmax about the suspicious activity reports from Hunter's banking transactions, which show alleged illegal actions — stating that these reports, coupled with the illegal activity documented on the laptop, could lead to indictments against the president's son.
"I am finally in possession of two of the 150 suspicious activity reports, and I can confirm that there are at least a dozen charges that the FBI could today indict him in front of a grand jury," the congressman said. "Why they have not, that is a big question that [Ohio GOP Rep.] Jim Jordan and I are going to try to get to the bottom of."