ICE: Biden Policies Caused Over 150,000 Lost Illegal Migrants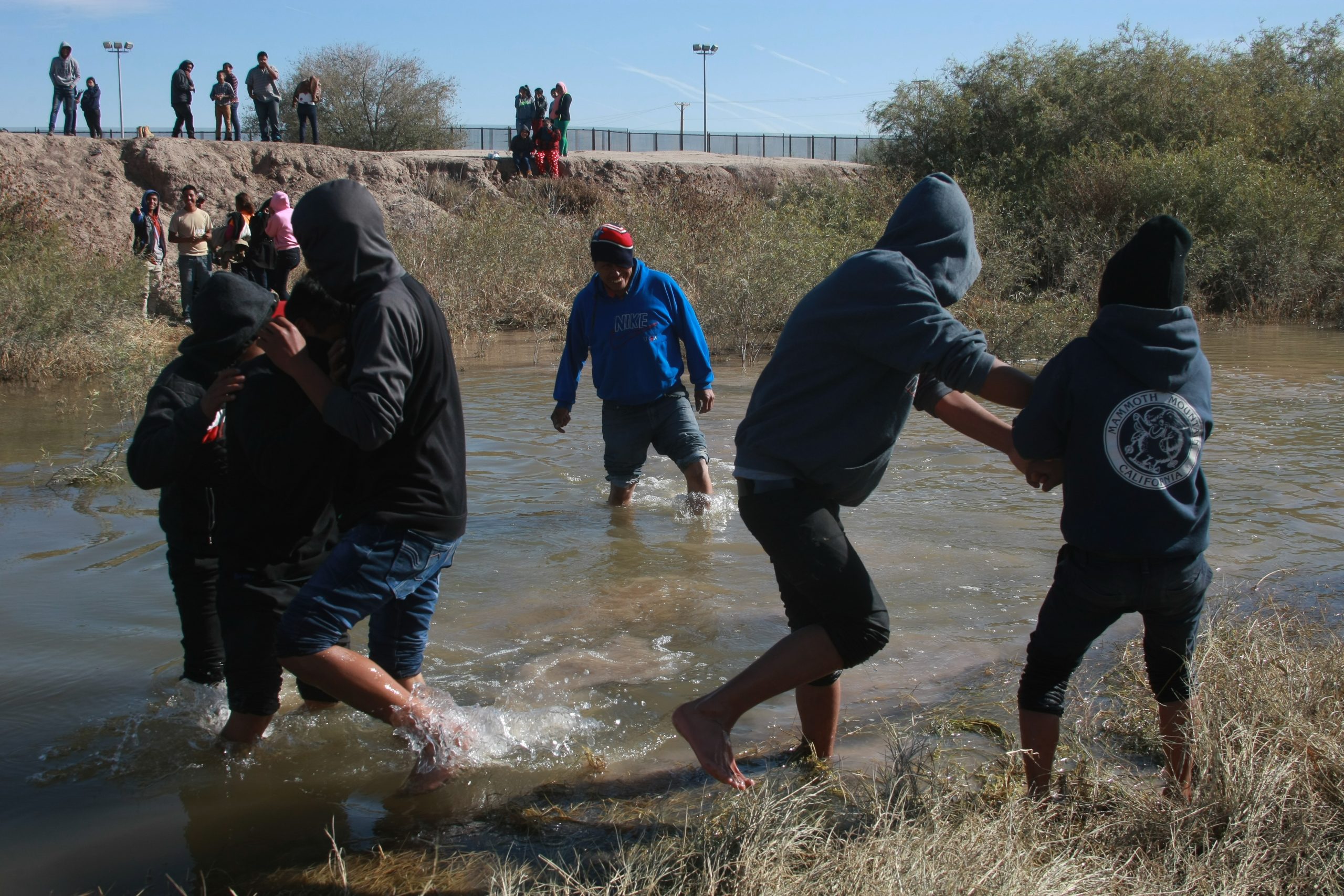 Like Freedom Press? Get news that you don't want to miss delivered directly to your inbox
A Fox News report published Tuesday demonstrates the hardships faced by Immigration and Customs Enforcement (ICE) agents due to Joe Biden's open borders and relaxed immigration enforcement policies. Excerpts from ICE training videos show the federal government completely lost track of at least 150,000 illegal immigrants in the summer of 2021.
The videos show federal border officers discussing the logistical issues they face daily as there have been hundreds of thousands of illegal migrants released into the U.S. during the Biden administration without adequate processing.
The videos that Fox News analyzed were produced between November 2021 and February 2022. They were obtained after they were disclosed during the discovery process in a pending lawsuit between Florida Attorney General Ashley Moody and the Biden Department of Homeland Security.
The material indicates that the Biden administration ordered the release of migrants without formal charging documents in March 2021. Illegal migrants were only told to report to their nearest ICE office. The charging documents typically required under federal law are vital tools used by ICE to locate and remove people who violate laws.
The material also shows that the Biden White House initiated "Operation Horizon" in November 2021 to locate more than 150,000 illegals who had disappeared inside the country so that their legal charging documents could be mailed to them. The videos also showed how ICE agents could not locate and remove aliens because DHS had withheld their identifying information.
Another ICE video indicated that beginning in March 2021, the release of illegals without charging documents "does not address the underlying challenges regarding ICE's congressionally mandated responsibility to locate, arrest and place into removal proceedings those noncitizens who are not in possession of a valid, unexpired entry document."
Moody told Fox News: "Since day one of his administration, President Biden has purposefully broken down the structure and law enforcement at our nation's border with Mexico—all while confusing and misleading the nation about this devious, reckless scheme."
Moody added that her lawsuit has shown that losing track of illegals "has been this administration's plan all along." She said Florida intends to "force Biden to follow the law and try to mitigate this national disaster."