Katie Hobbs Evades Debate with Trump-Endorsed Kari Lake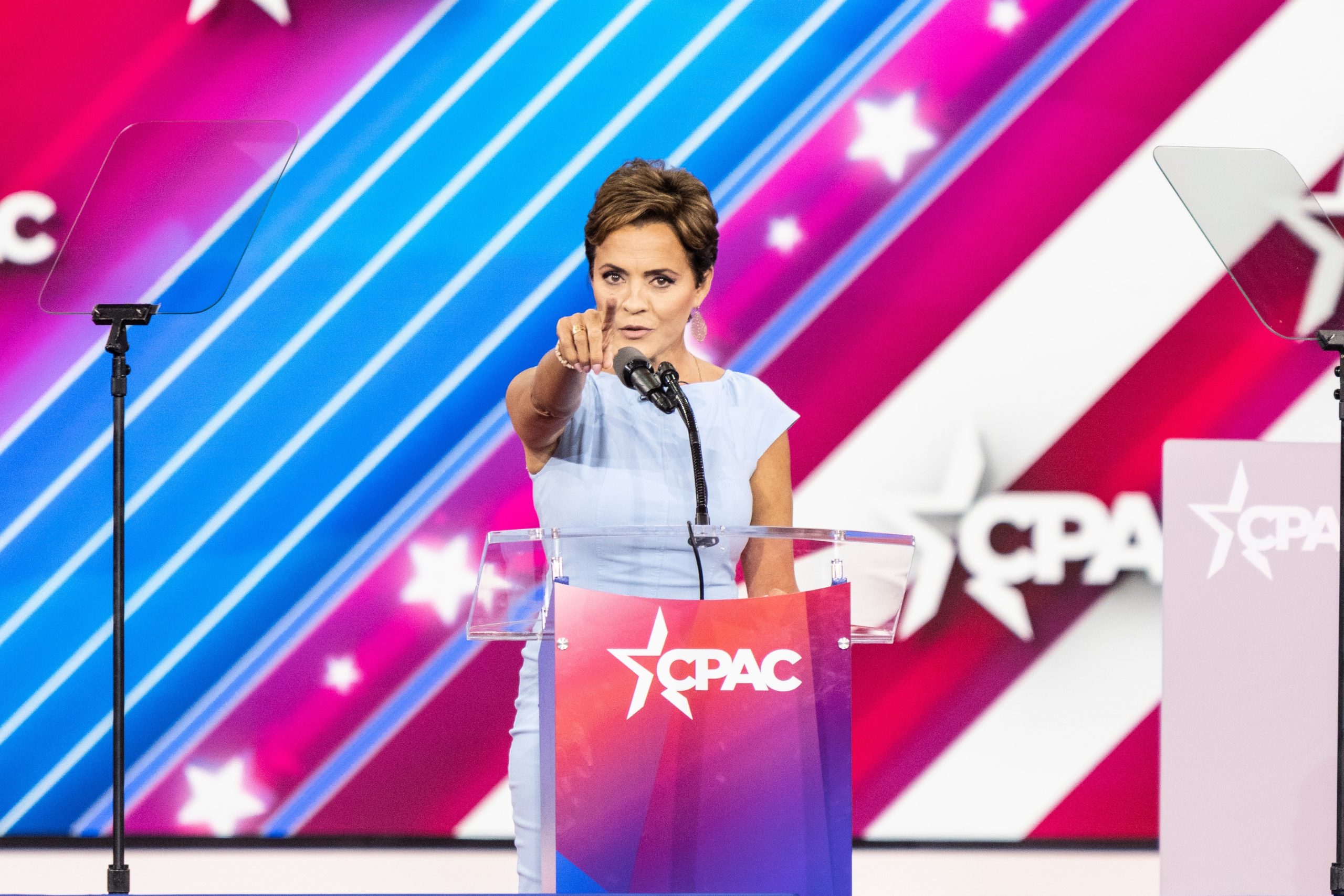 Like Freedom Press? Get news that you don't want to miss delivered directly to your inbox
The closely-contested gubernatorial race in Arizona will be going forward without the benefit of a public debate, as the Democratic candidate, Katie Hobbs is refusing to debate her Republican opponent, Trump-endorsed Kari Lake.
Hobbs is the Arizona Secretary of State who was in charge of the highly suspicious 2020 presidential election in the Grand Canyon State. Her campaign wrote to the Arizona Citizens Clean Elections Commission to formally bow out of the gubernatorial debate proposed by the organization.
The Hobbs campaign cited Lake's activism in investigating the circumstances of the 2020 election as Hobbs' justification for refusing to debate Lake. The letter also announced that Hobbs would not be debating Lake in any forum before the November election.
The audit of the 2020 Arizona election has demonstrated that Hobbs was either utterly incompetent in running a secure election or was actively involved in fraudulently tipping the election to Joe Biden.
Hobbs campaign manager Nicole DeMont wrote in a press statement that Lake used the GOP primary debates to discuss "lies about an election that happened almost two years ago."
The Hobbs campaign said that she would only agree to a modified town hall event where she would be given prearranged interview questions by a PBS host. Hobbs would use this format to avoid all contact with Lake or any direct questions about the 2020 election.
Hobbs has also been successfully sued over claims of racial discrimination by her government employees. Lake has said that Hobbs is also terrified of facing questions about those cases in any public setting.
Lake responded to Hobbs' refusal to debate in a tweet that says, "Katie, you can't even sit in a chair next to Ted Simons and face me, yet you expect the people of Arizona to think you'd stand toe-to-toe with cartels? Coward."
In a survey conducted last month by the Trafalgar Group, Lake leads Hobbs among likely Arizona voters, 46.5% to 45.8%.
Other Trump-endorsed America First candidates, in addition to Lake, fared very well in the Arizona GOP primaries, with Blake Masters getting the party nod for Senate and Mark Finchem winning the nomination for the Secretary of State position currently held by Hobbs.