Lake Praises McEnany's Ability To Handle Media 'Hypocrites'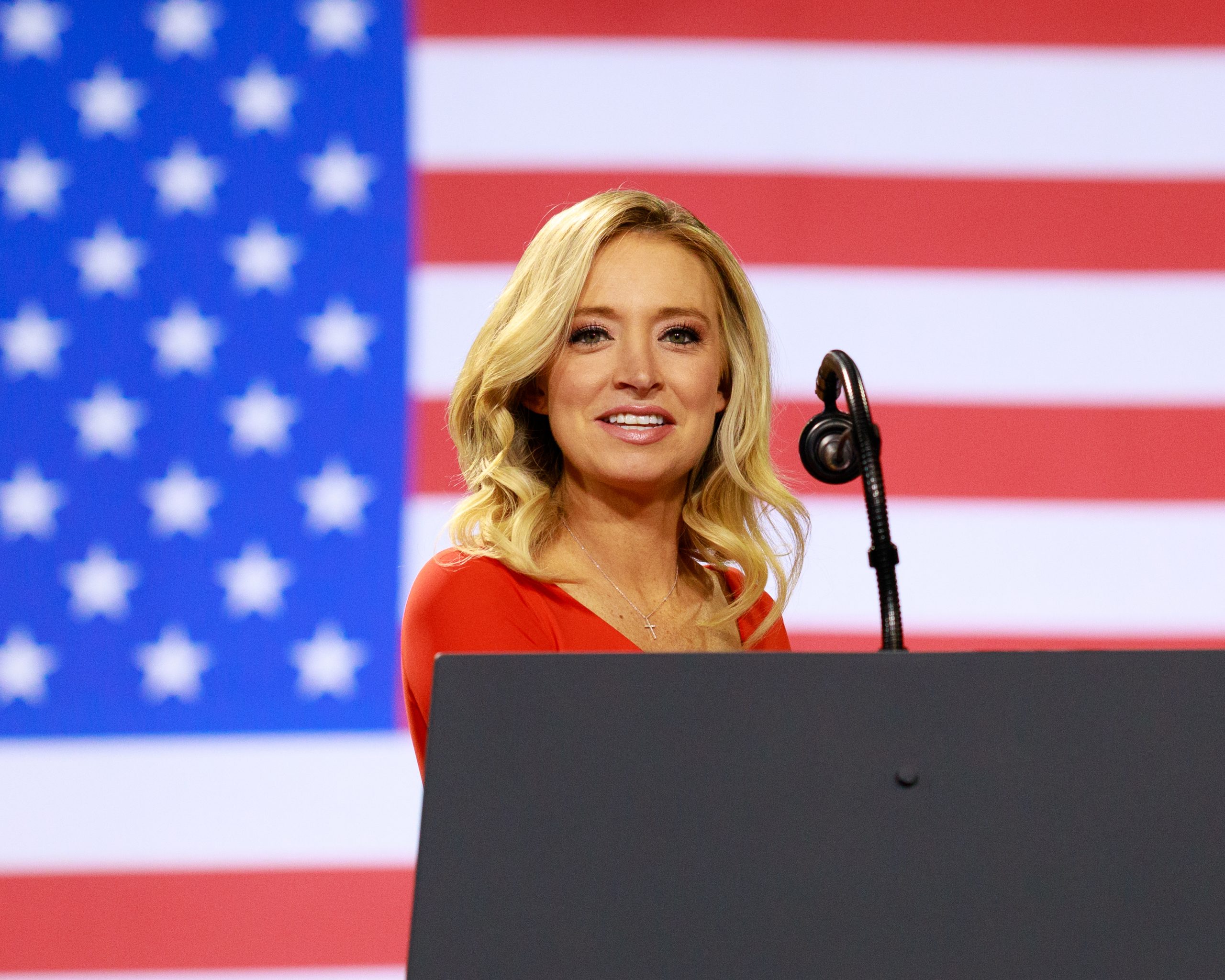 Like Freedom Press? Get news that you don't want to miss delivered directly to your inbox
After former White House press secretary Kayleigh McEnany left her role at the end of the Trump administration, she landed a new position at the Fox News Channel.
As a media personality, however, she has confirmed that the "offense only" approach she took toward the left-leaning press as Trump's top spokesperson carries on into her new job.
During a recent interview, GOP Arizona gubernatorial candidate Kari Lake told McEnany that her ability to expertly deal with the media has served as the template for her campaign.
"I took a page out of your playbook," Lake said. "You really did show us how to do it and turn the tables on these hypocrites in the fake news. Thank you for showing us the way."
She went on to reference her father's job as an offensive line football coach as an analogy to her approach in politics.
"We have nothing to be defensive about because we love this country," Lake said. "We have the common sense ideas to get through some of the problems we're facing."
The candidate, who spent decades in the television news industry prior to her foray into politics, has frequently chastised the media as biased and untrustworthy throughout her campaign against Democratic rival Katie Hobbs.
In a recent Newsmax TV interview, Lake admitted that she has "been having fun just telling the truth to the fake news because they deserve it," noting that reporters appear to have altered their approach as a result.
"They're actually starting to adjust the way they cover us, and instead of asking these loaded questions where they're pushing a narrative, they're starting to ask more honest questions," she said. "Unfortunately when they write their stories, there's still leading, and they're still pushing a bunch of propaganda."
Using her own background in the media, she insisted that she is "trying to teach them how to be true, honest journalists," acknowledging: "I don't know if there's a chance for them to, you know, change their ways, but hopefully they'll learn."
As for the stakes of her campaign against Hobbs, who has refused to debate her ahead of next month's midterm election, Lake asserted that it is imperative for her to win.
"The reason I'm in this is I want to make sure we have a country, and if we don't get things right in this midterm election, if we get someone like a Katie Hobbs in a border state like Arizona, I think we lose our country," Lake said.