Lightfoot Begs Texas To Stop Busing Migrants To Chicago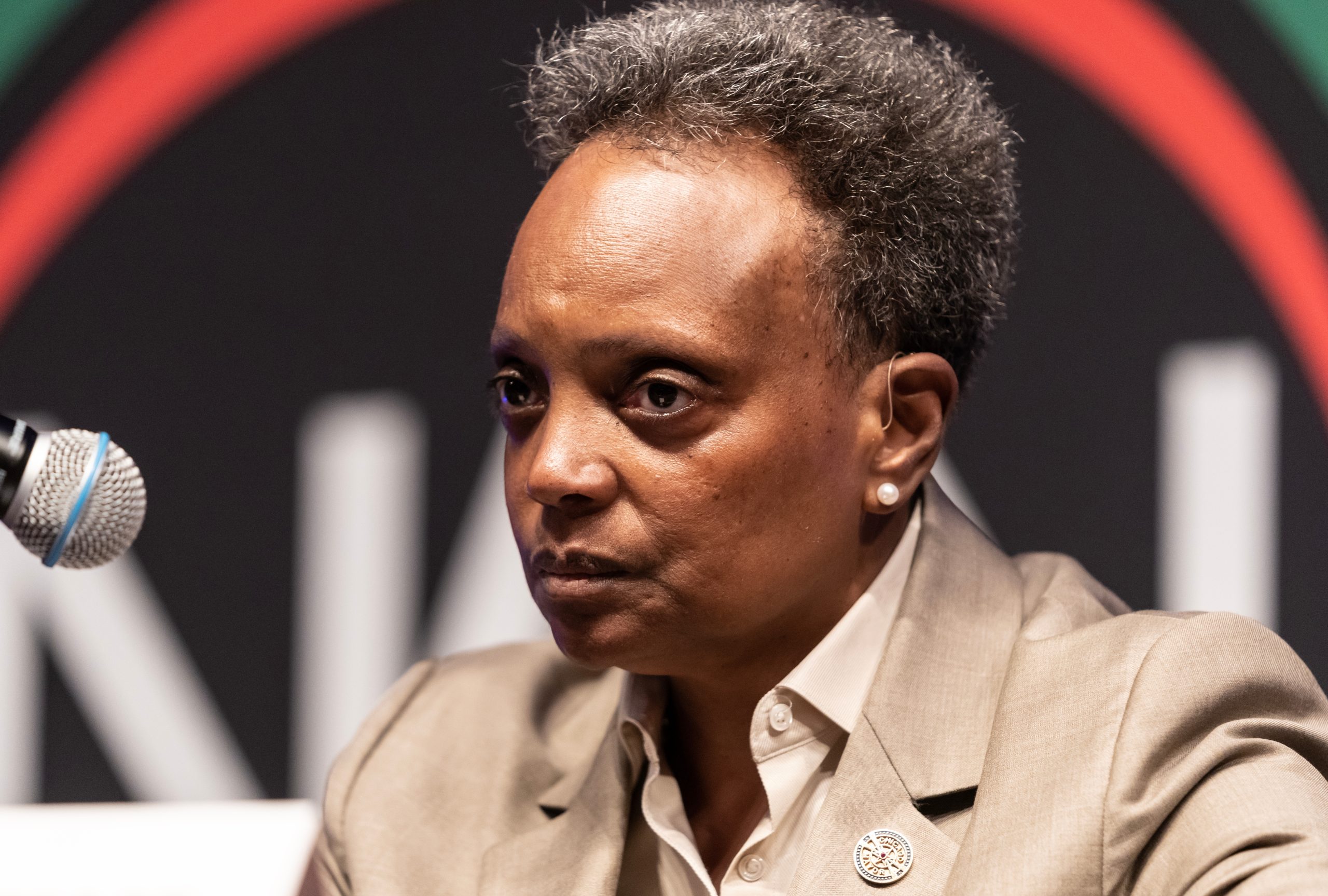 Like Freedom Press? Get news that you don't want to miss delivered directly to your inbox
Outgoing Chicago Mayor Lori Lightfoot (D) resorted to pleading with Republican Texas Gov. Greg Abbott to stop sending migrants to her sanctuary city.
After months of wrangling, Title 42 is set to be lifted on May 11. Most believe this reversal of the successful Trump-era policy will lead to a massive influx of illegal migrants flooding across the Texas border.
In turn, leaders in the Lone Star State intend to share the burden by busing immigrants to Democratic-controlled enclaves that tout themselves as "sanctuary" cities. Chicago, New York City, and Washington D.C. have received thousands of illegal migrants under the program.
Lightfoot wrote that the Windy City has reached a "critical tipping point in our ability to receive individuals and families in a safe, orderly, and dignified way."
She further complained that the city is out of shelter spaces and lacks resources to care for the busloads of illegal migrants. This is a situation that the government and citizens of Texas are well acquainted with, being the entry point for millions of illegals under President Joe Biden's watch.
Lightfoot, who is counting down her final days as mayor, alleged that Abbott's actions lead to chaos and are done merely for political points. She expressed that many of those bussed into her city are "in dire need of food, water, and clothing" as well as medical care.
It is noteworthy that Chicago has been the final destination for roughly 8,000 illegal migrants since August.
Compared to hundreds of thousands that crossed into south Texas during that same period, her issues are merely a drop in the bucket. Texas has consistently asked the federal government for assistance in what is clearly a national security issue.
Her plea follows New York City Mayor Eric Adams imploring the federal government for assistance in housing migrants.
The Democrat minced no words in criticizing the Biden White House for what he termed the "abandoning" of the nation's largest city. Adams claimed the metropolis is suffering from "one of the largest humanitarian crises" in its long history.