Massive Fire At Indiana Recycling Facility Forces Thousands To Evacuate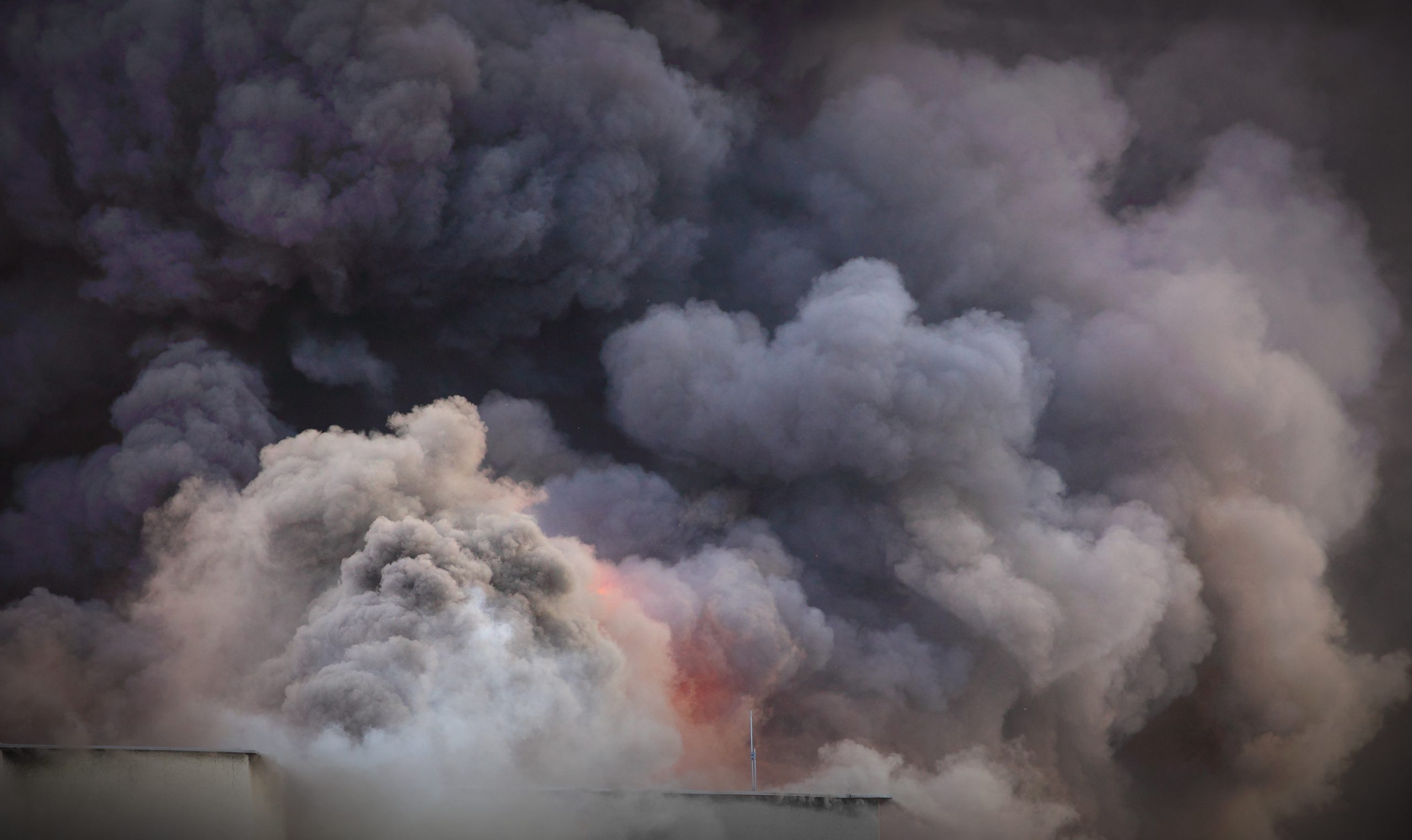 Like Freedom Press? Get news that you don't want to miss delivered directly to your inbox
A massive fire broke out at a plastic recycling plant in Indiana, prompting the evacuation of roughly 2,000 people from the surrounding area as clouds of toxic smoke flowed into the sky.
The industrial fire on Tuesday prompted authorities to order the evacuation of a portion of Richmond, Indiana — a city located on the eastern edge of the state, which has a population of about 35,000.
Richmond Mayor Dave Snow noted in a statement that the storage facility was a known "fire hazard."
"They were under a city order to clean up and remediate that site," Snow told the Associated Press. "We knew that was a fire hazard the way they were storing materials."
Snow added in a statement on Facebook that the Environmental Protection Agency and the Indiana Department of Environmental Management were "on site and evaluating any potential hazards resulting from the fire. It may take them a while to complete their work. Once we have a report to share, we will convey the information."
Authorities ordered everyone living within a half-mile radius of the recycling plant to evacuate the area, with some taking refuge in nearby hotels or a local church, the Bethesda Worship Center.
"The smoke is definitely toxic," Steve Jones, an Indiana State Fire Marshal, told local news outlet Fox 59. "This fire is going to burn for a few days."
Meanwhile, Richmond Fire Chief Tim Brown confirmed the mayor's comments about safety concerns at the plant, pointing out that the facility had received an "unsafe citation" in the past.
"He has been warned several times," the fire chief said. "I don't know when exactly that was, but we were aware of the situation we were dealing with."
Brown went on to explain that the recycling plant was filled "wall to wall" with plastics — arguing that the fire was avoidable.
"It is very frustrating for all of us," the fire chief said, according to Fox 59. "The battalion chief on today was very frustrated when he pulled up because we knew it wasn't a matter of if, it was a matter of when this was going to happen."
The smoke from the massive fire was so widespread that it reached Ohio and could be seen from miles away. According to initial reports, no one was injured in the fire.