McCarthy, FBI Clash Over Alleged Biden Bribery Document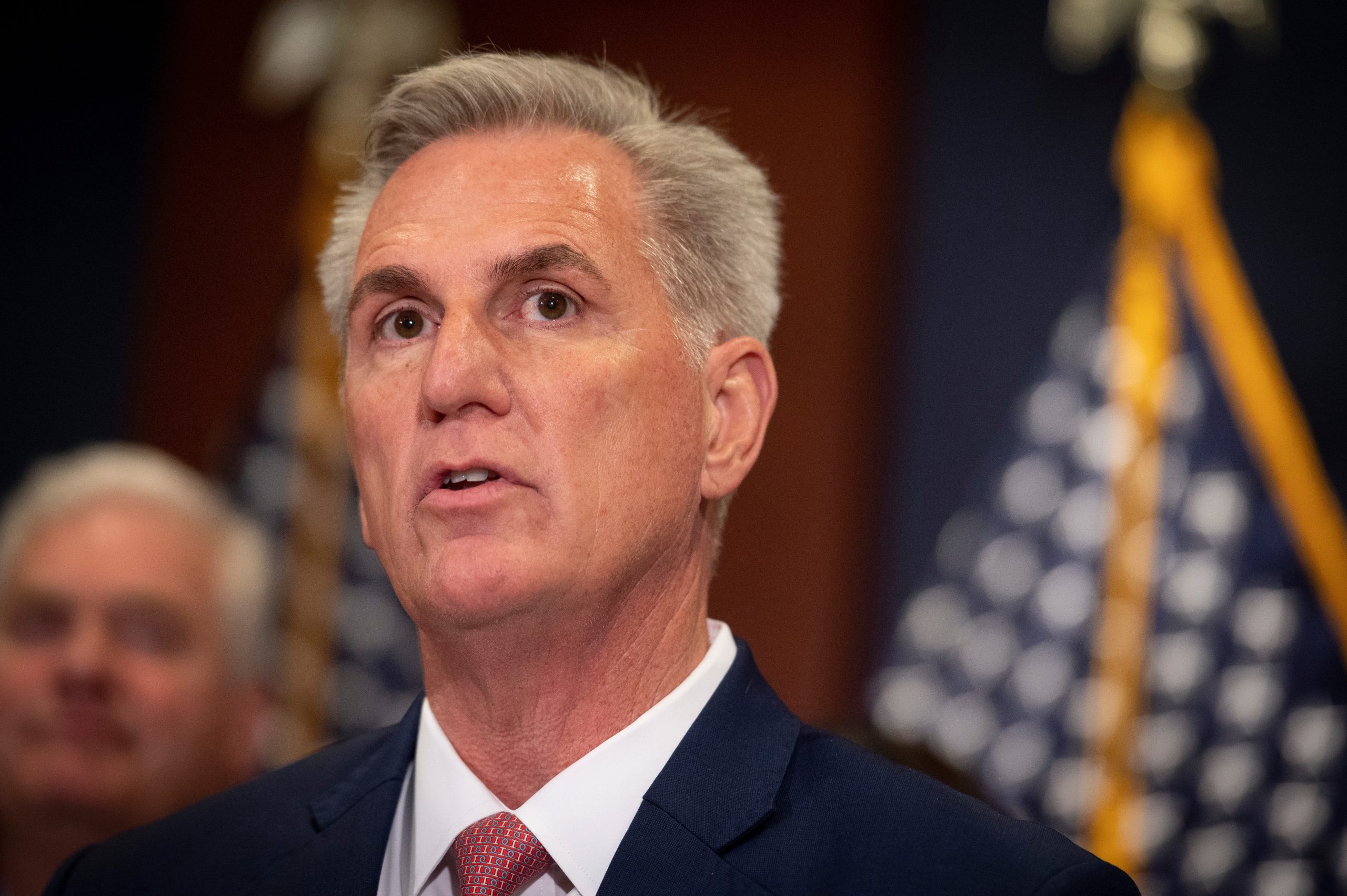 Like Freedom Press? Get news that you don't want to miss delivered directly to your inbox
House Speaker Kevin McCarthy (R-CA) and the Federal Bureau of Investigation (FBI) are locked in a conflict over transparency and accountability regarding an allegedly damning document concerning Joe Biden's shady dealings. The scenario underscores the complex dance between our elected representatives and the investigators charged with serving the American people.
McCarthy and House Oversight Committee Chairman James Comer (R-KY) have pressured the FBI to release an informant file reportedly implicating Biden in a bribery scheme during his tenure as Vice President. After communicating directly with FBI Director Christopher Wray, McCarthy expressed optimism that the document would be handed over.
"I wanted to be very clear with the FBI director that Congress has a right and we have the jurisdiction to oversee the FBI," McCarthy stated during a Fox News interview. This remark signifies a reminder of the principle that no entity, even those in law enforcement, is above congressional scrutiny.
This document, which reportedly originated from an informant and was brought to public attention by Sen. Chuck Grassley (R-IA), alleges financial impropriety involving an unnamed foreign national. McCarthy and other Republicans are intent on shedding light on its contents, despite the FBI's apparent reluctance.
Unfortunately, GOP optimism was soon met with a roadblock. On Sunday, the FBI responded to the committee's demands with a firm refusal, sending a letter informing Comer that the agency would not release the file. This swift counteraction from the FBI contradicts McCarthy's initial hope while raising new questions about the bureau's commitment to transparency.
While the FBI cites source protection concerns and claims that important information is already public, Comer contests this assertion. According to him, the substance of the information contained in the June 2020 file hasn't been "provided in any of the materials cited by the FBI or publicly reported."
This evolving situation between the FBI and Republican lawmakers encapsulates a tug-of-war between our institutions and elected officials. In this instance, the stakes are high as the document purportedly directly involves the president.
Despite the FBI's refusal to comply, McCarthy remains resolute. He believes that progress has been made after his conversation with Director Wray, and Congress will eventually obtain the document. "I explained to the director that we will do everything in our power and we have the jurisdiction over the FBI and we have the right to see this document."