New Eyewitness Reports Hearing Jordan Neely Say 'I Don't Care If I Have To Kill'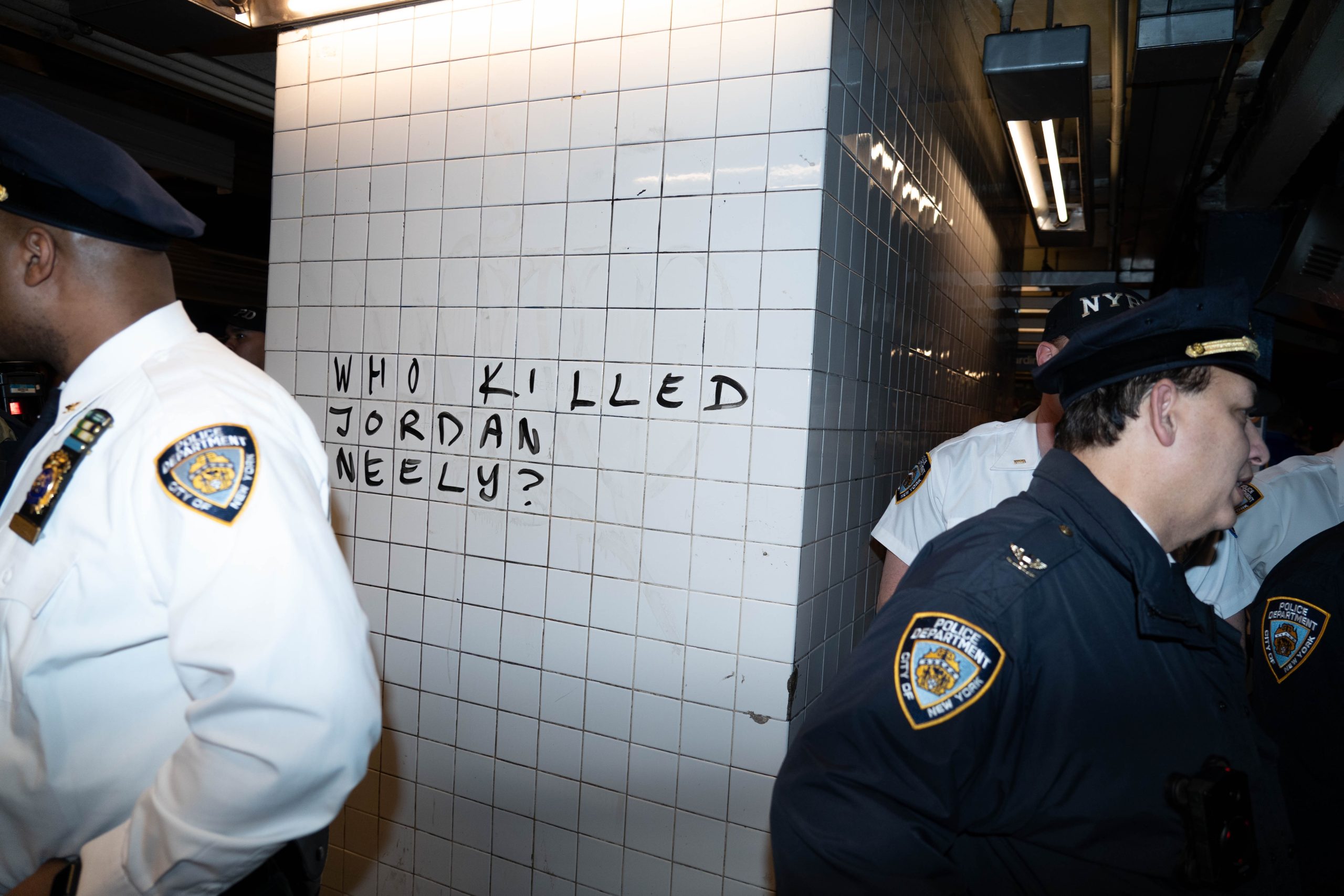 Like Freedom Press? Get news that you don't want to miss delivered directly to your inbox
An individual who witnessed the fatal chokehold of a violent homeless man by a Marine Corps veteran on the New York City subway has revealed that Neely had threatened to kill people.
On May 1 aboard the northbound F train in New York City, Jordan Neely began acting erratically and screaming at fellow passengers. Many individuals on the subway, including Marine Corps veteran Daniel Penny, felt unsafe and concerned that the violent homeless man could potentially harm them. Penny then took matters into his own hands in an effort to protect his fellow passengers, putting Neely into a chokehold to subdue him. At least two other passengers aided him in holding Neely down. Penny has said that his intention was only to subdue the violent individual, and he is even shown putting the man in the "recovery position" to revive him, but Neely ended up dying.
Speaking with Fox News, the 60-year-old eyewitness revealed more about the violent homeless man's behavior prior to his death.
"I'm sitting on a train reading my book, and, all of a sudden, I hear someone spewing this rhetoric," she told the outlet. "He said, 'I don't care if I have to kill an F, I will. I'll go to jail, I'll take a bullet.'"
The eyewitness went on to say that Neely's actions had prompted passengers to crowd around the exit signs — as she said that they were all "scared for our lives."
Neely had previously been arrested a staggering 42 times, and had an active warrant. He has been arrested for attempting to kidnap a seven-year-old girl, as well as for attacking a 67-year-old woman and giving her a black eye and broken nose.
When police, who had received several 911 calls from passengers about Neely's behavior, arrived on the scene, Penny voluntarily went to the police station for further questioning on the incident.
"Nobody wants to kill anybody. Mr. Penny didn't want to kill that man," the eyewitness told Fox News. "You should have seen the way Mr. Penny looked. He was distraught. He was very, very, very visibly distressed. And he didn't go. He didn't run. He stayed."
Manhattan District Attorney Alvin Bragg (D) has charged Penny with second degree manslaughter. The 25-year-old Marine Corps veteran turned himself in just one day after prosecutors announced charges against him.
His legal defense has raised more than $2.5 million so far.
Many on social media have predicted that Penny will be convicted regardless of guilt, as the violent riots that have erupted from the radical left over the death of a Black man will scare the jurors into finding him guilty out of fear of more riots or direct attacks on themselves.
In an interview with Fox News, Republican presidential candidate Nikki Haley urged New York Gov. Kathy Hochul (D) to pardon Penny.
"He saw danger," she said. "He was trying to protect himself and the other people on that subway, and the idea that Bragg would go and indict him this way without an investigation, without any sort of grand jury — Really, what I think needs to happen? The governor needs to pardon Penny."