New Polls Finds Only 15% of WY Republicans Support Liz Cheney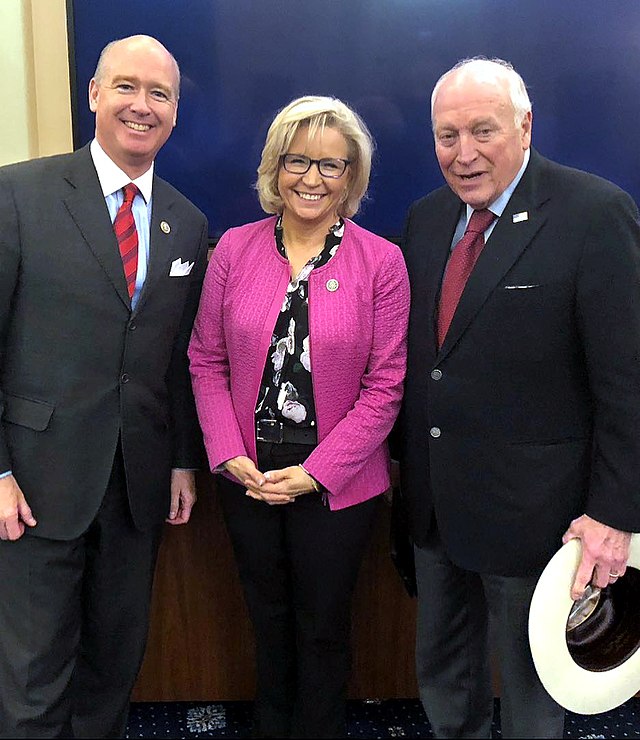 Like Freedom Press? Get news that you don't want to miss delivered directly to your inbox
A new poll has found that Rep. Liz Cheney (R-WY) has fallen even further behind in the Republican primary race for Wyoming's congressional seat.
According to the Wyoming Primary Election Survey released Wednesday, 57% of state Republicans plan to vote for Cheney's opponent, attorney Harriet Hageman, while only 28% plan to support the three-term congresswoman.
10% of those surveyed said they were still undecided about who they would support in the Aug. 16 primary election.
The poll also found a deep partisan divide in the way Wyoming voters, both Republican and Democrat, view Cheney. While a whopping 98% of state Democrats said they supported the congresswoman, only 15% of Republicans said they felt the same.
Hageman, who was endorsed by former President Donald Trump last September, has led the embattled Cheney for virtually the duration of the primary race. But Wednesday's poll — which reported a 29-point margin between the candidates — indicates that things may be getting even worse for Cheney.
Last month, polling showed that Cheney trailed Hageman by a smaller, although still sizable, 22% margin. Even then, Brad Coker, managing director of the Mason-Dixon polling firm, felt it was a "foregone conclusion" that Cheney was going to lose her election.
"The big story is Cheney is going to get beat," Coker said. "That's a foregone conclusion."
Cheney has faced widespread criticism for her opposition to Trump, including her vote to impeach the former president last year and her membership on the House committee investigating the events of Jan. 6.
Last November, the Wyoming Republican Party voted to no longer recognize Cheney as a Republican.