New York Grand Jury Indicts Donald Trump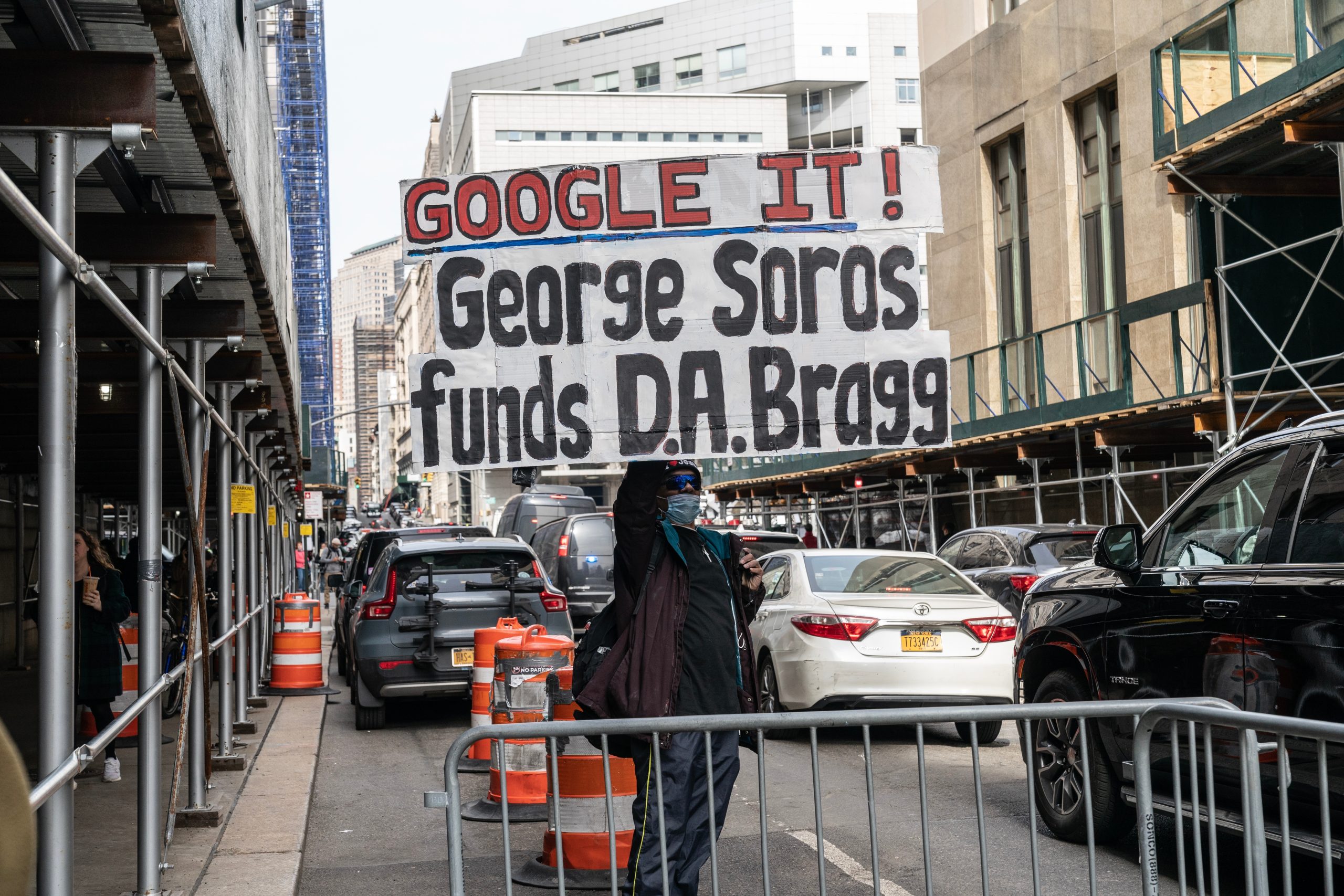 Like Freedom Press? Get news that you don't want to miss delivered directly to your inbox
A grand jury in Manhattan has indicted former President Donald Trump following Manhattan District Attorney Alvin Bragg's years-long crusade of chasing any angle available to appease his left-wing base by going after Trump.
Bragg, who campaigned on arresting Trump, has spent his time as the district attorney letting criminals back onto the streets of New York. The Democrat DA has been described by many as "soft on crime," which has prompted concerns that his insistence on charging Trump with any crime is based on politics, not a thirst for justice. This was further proven by reports that the "crime" he was being investigated for was a so-called "hush money" payment to former porn star Stormy Daniels, a crime that supposedly took place six years ago — while the statute of limitations on the crime is two years.
Many prominent Republicans have referred to Bragg's case as political persecution and weaponization of the government against an opposition political candidate.
Bragg's case against Trump was previously stalled after reports emerged that he was having trouble convincing the grand jury that he had a case — likely as a result of numerous factors, including the fact that Trump's former attorney Michael Cohen had admitted to making the "hush money" payment at the center of the case, and had confirmed that he was not reimbursed for the payment.
On Thursday evening, the New York Times broke the news that Trump had been indicted, writing: "A Manhattan grand jury voted to indict Donald J. Trump on Thursday for his role in paying hush money to a porn star, according to four people with knowledge of the matter, a historic development that will shake up the 2024 presidential race and forever mark him as the nation's first former president to face criminal charges."
"The felony indictment, filed under seal by the Manhattan district attorney's office, will likely be announced in the coming days," the outlet added. "By then, prosecutors working for the district attorney, Alvin L. Bragg, will have asked Mr. Trump to surrender and to face arraignment on charges that remain unknown for now."
While the charges in the indictment have not yet been revealed, Trump will have to appear in New York to face the charges. According to previous reports, the Secret Service agents assigned to protect Trump have been working with Bragg's office to coordinate the details behind his appearance.
"Mr. Bragg and his lawyers will likely attempt to negotiate Mr. Trump's surrender," the New York Times reported. "If he agrees, it will raise the prospect of a former president, with the Secret Service in tow, being photographed and fingerprinted in the bowels of a New York State courthouse."
The outlet went on to point out that Bragg's star witness is Trump's former lawyer, a convicted liar who has tried to change his story to help prosecute his former boss.
"The prosecution's star witness is Michael D. Cohen, Mr. Trump's former fixer who paid the $130,000 to keep Ms. Daniels quiet," the New York Times wrote. "Mr. Cohen has said that Mr. Trump directed him to buy Ms. Daniels's silence, and that Mr. Trump and his family business, the Trump Organization, helped cover the whole thing up. The company's internal records falsely identified the reimbursements as legal expenses, which helped conceal the purpose of the payments."
Top Republicans have already come out in support of Trump against the indictment, including former Arizona gubernatorial candidate Kari Lake — who has been highlighted as a possible running mate for Trump in his 2024 presidential campaign.