Newsom Blames GOP For 'Politicizing' Crisis During Border Visit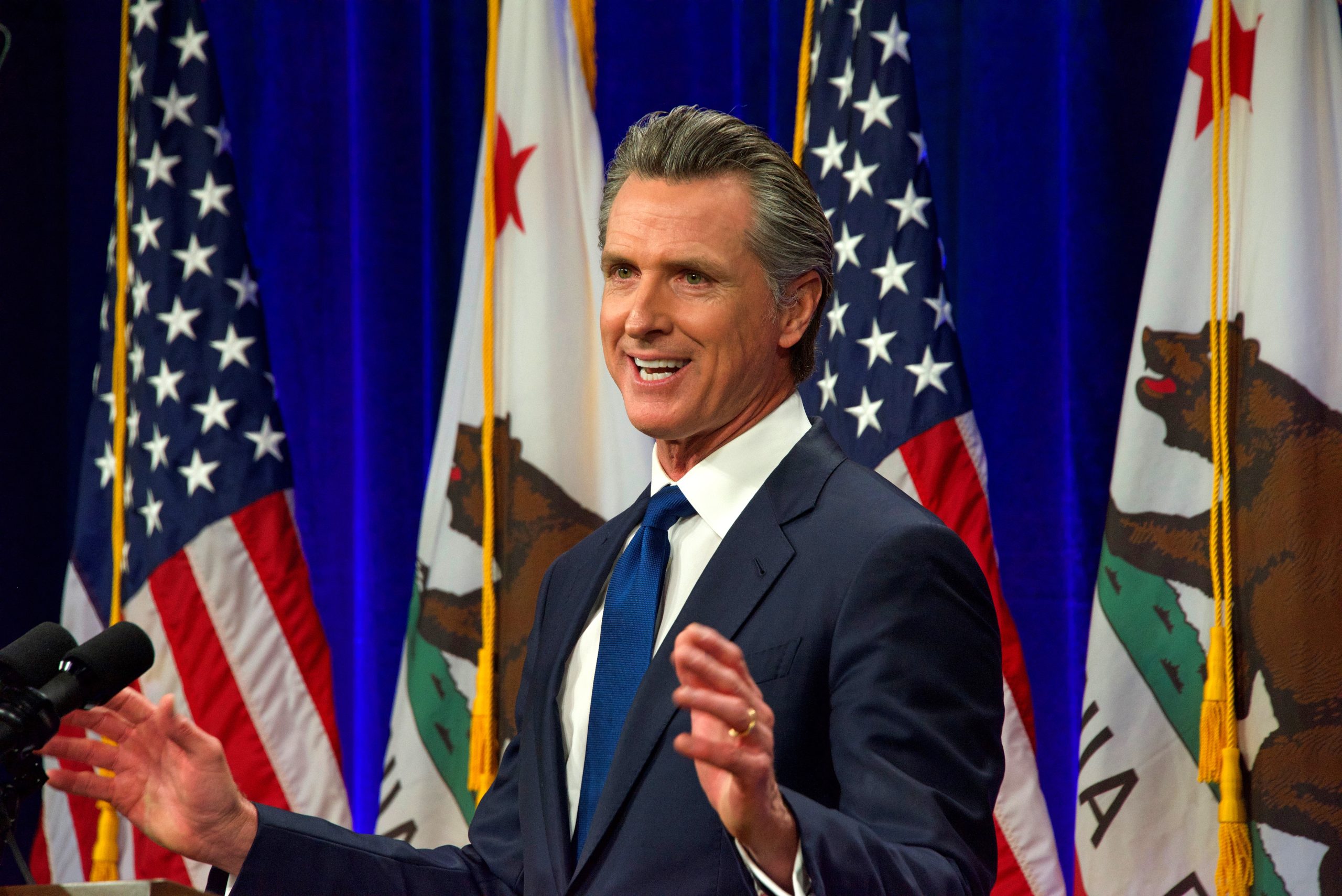 Like Freedom Press? Get news that you don't want to miss delivered directly to your inbox
California Gov. Gavin Newsom (D) has become one of his party's most prominent voices in recent years, with a significant number of voters expressing a desire to see him replace President Joe Biden in the White House in 2024.
While such a scenario seems unlikely, Newsom continues to build his national profile — including with a recent trip to the nation's southern border.
Amid a record number of illegal border crossings impacting the U.S. thus far in the Biden administration, many Republicans are pointing a finger at the White House's lax immigration policies. For his part, however, the California governor has found a way to blame the party that is currently out of power.
Ignoring the fact that Biden has repealed nearly all of the enforcement policies implemented by his predecessor, Newsom instead lamented the fact that Republicans have "politicized" the issue.
During his stop at an Imperial County facility where undocumented immigrants receive public services, he did express disappointment in the federal government for not offering more money to support such programs.
He soon turned his attention toward the other party, however, and insisted that it is time for Americans to "get off their ideological perch and start dealing with the reality in a comprehensive manner."
While his border visit predictably devolved into a partisan scuffle, the trip might earn faint praise from those on the right who are upset that Biden has still refused to visit the border.
Even during a recent trip to Arizona, the president said there were "more important things" to address in the state than making a trip to its border with Mexico. Border state Republicans including U.S. Sen. Ted Cruz (R-TX) blasted the current administration for exacerbating the crisis.
Asserting that Biden "doesn't give a damn" about the surge in illegal immigration, Cruz said last week that there are innocent victims on both sides of the border.
Late last month, White House press secretary Karine Jean-Pierre drew criticism for asserting that Biden had visited the border and subsequently ignoring a follow-up question seeking details about the supposed trip.
Not only is there no evidence that the president has traveled to the border since taking office, but the Washington Examiner's Jerry Dunleavy reported: "The only time Biden has conceivably 'been to the border' was during a very brief 2008 drive-by when he landed at El Paso airport and rode in a motorcade to the suburb of Las Cruces, with the route there hugging the U.S.-Mexico border for a few minutes."