Omar Faces Ethics Complaint Over Banned TikTok Use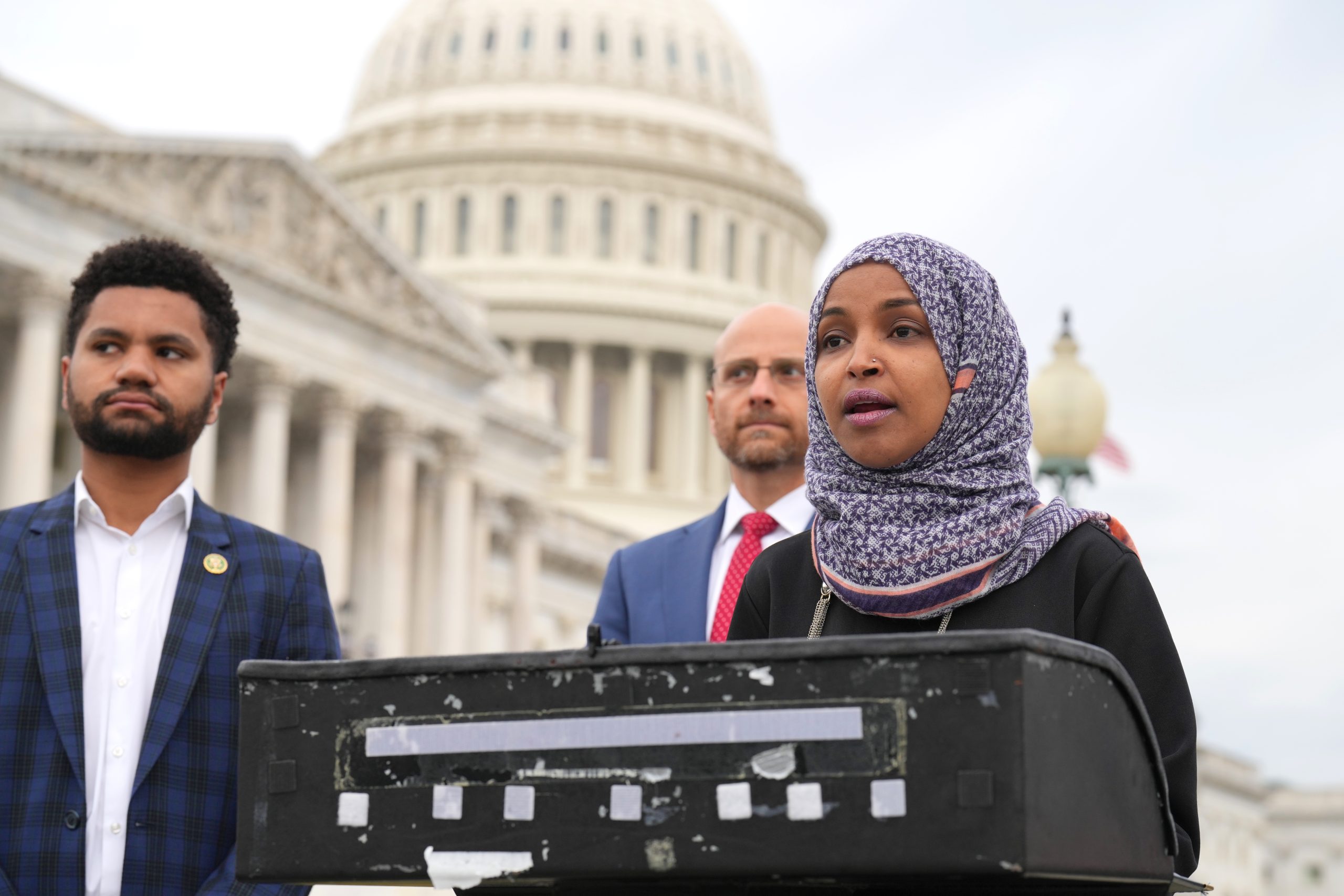 Like Freedom Press? Get news that you don't want to miss delivered directly to your inbox
Far left firebrand Rep. Ilhan Omar may have erred on the wrong side of the TikTok controversy, according to an ethics complaint filed against the congresswoman by a watchdog group Thursday.
It was December when the House of Representatives determined that the Chinese app posed a threat to national security and banned it from government devices. But Omar is an active user, and her activities on the controversial platform are largely political.
That's enough to draw the attention of the Foundation for Accountability and Civic Trust's (FACT) Kendra Arnold. She termed the Minnesota representative's usage a "violation," and noted it is "clearly not how members are supposed to be using official resources."
The complaint, filed with the Office of Congressional Ethics, charges the Somali-American legislator with using her TikTok account for both official and political purposes.
The FACT filing alleges Omar used the platform for "overtly political posts, including a video of her urging viewers to support Democratic candidates."
It further states that she sent a message to Democratic volunteers and posted multiple videos of her at campaign events and meeting with voters.
The complaint, which was addressed to chief House ethics counsel Omar Ashmawy, said Omar posted items using official government resources, "including C-SPAN from the House floor." This appeared to be a cell phone video recorded in the chamber.
Further, she distributed a clip on TikTok that was apparently recorded "in her House office."
Federal law is clear — legislators must carry out "strict separation" between official duties and campaign activities. They are barred from using their congressional office or any part of the Capitol building for political activities. This includes photos or videos recorded for campaign purposes.
FACT also requested that investigators probe whether Omar downloaded the Chinese app onto official government devices.
Besides the December directive from the lower chamber, the White House in February mandated that TikTok be deleted from federal electronic devices within 30 days over security concerns.
The Biden administration, however, appears to be straddling the fence concerning a total ban of TikTok across the nation. The only demographic that opposes the security-based action is under 30 years old, but that happens to be a critical voting block for Democrats.