Police Chief Capitulates, Apologizes For 'Thin Blue Line' Post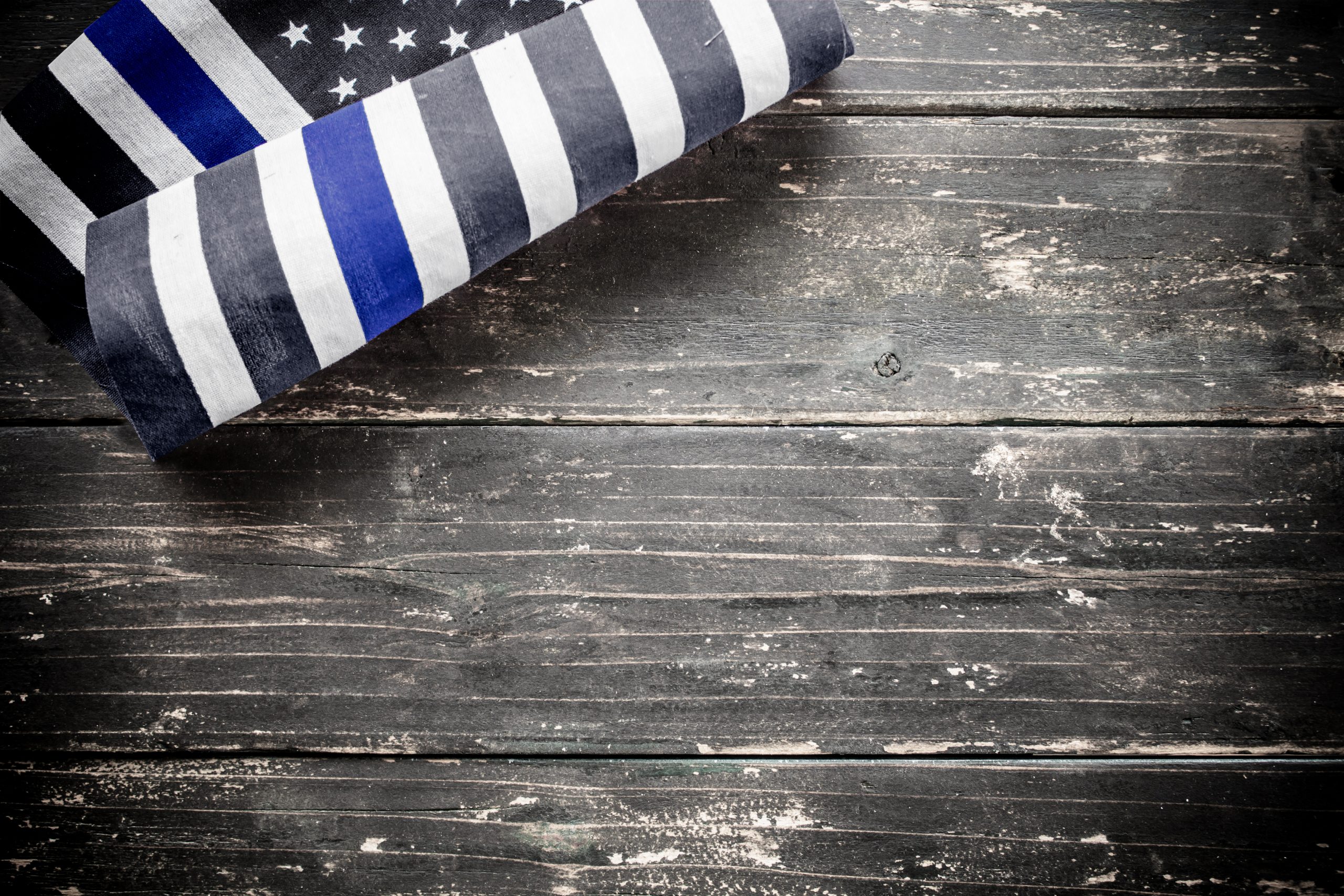 Like Freedom Press? Get news that you don't want to miss delivered directly to your inbox
Law enforcement officers have long referred to a so-called "thin blue line" that helps members of this community establish a united front in a career that is inherently fraught with danger.
As backlash against police has increased dramatically over the past several years, however, many critics have suggested that officers hide behind that thin blue line in order to cover up or minimize bad behavior.
One police chief in Minnesota recently experienced such criticism after posting a flag depicting the thin blue line in a social media post on National Law Enforcement Appreciation Day.
Amid a flurry of complaints from anti-police activists who took offense at the post, Golden Valley Police Chief Virgil Green opted to issue a mea culpa.
"Our social media post also included an image of the thin blue line flag," he wrote in a follow-up post. "While the post was intended to thank our police officers, it appears the image offended some who viewed it. For this, I sincerely apologize."
Green lamented the fact that "the flag's positive intention has been tarnished with divisive undertones and actions," vowing that in the future the agency "will use images that do not bring unwarranted controversy between the police and the public."
Not only did his apology likely have little effect on those who became outraged over his initial post, but it also led those on the other side of the argument to question his leadership. Numerous responses to his subsequent post slammed his decision to apologize, including users who referred to him as "a disgrace" and "totally weak."
The chief included in his apology a link to an article chronicling the origins and controversies surrounding the "thin blue line," including San Francisco Police Chief Bill Scott's 2020 decision to ban masks bearing the flag that had been distributed to officers by a local police union.
While Scott asserted that the masks could be interpreted as "divisive and disrespectful," union boss Tony Montoya explained: "We did it as a morale booster for each other, not as a political statement."
Earlier this month, Los Angeles Police Chief Michael Moore removed all such flags on display in response to "a community complaint" alleging that the thin blue line "symbolized support for extremist views."
The growing public sentiment against law enforcement has resulted in an increased number of officers resigning or retiring from the force as agencies report difficulty recruiting replacements.
In Chicago, Illinois, a staggering 560 officers retired in 2020, marking a 15% increase over the previous year, which itself saw a 30% increase compared to the year before.
"It's serious," said Policemen's Annuity and Benefit Fund of Chicago Board Vice President Michael Lappe. "A lot of these people aren't retiring. They're quitting."