Report: McCarthy Used FTX Funding To Fight GOP Conservatives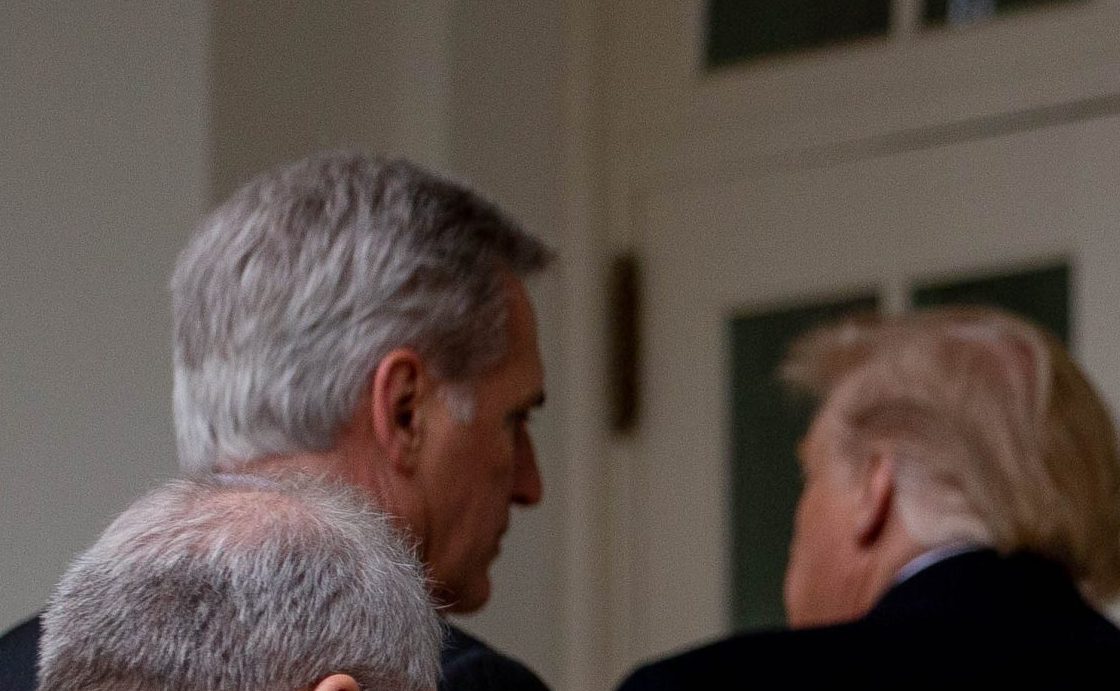 Like Freedom Press? Get news that you don't want to miss delivered directly to your inbox
An explosive report from National File claims that Rep. Kevin McCarthy (R-CA), the GOP nominee to be the next Speaker of the House, used funding from scandal-ridden and bankrupt crypto giant FTX to defeat conservative candidates in the midterm elections that concluded last week.
The corrupt and globalist crypto firm headed by Sam Bankman-Fried donated heavily to Democratic and establishment GOP candidates in the election cycle that just ended.
McCarthy is facing difficult new questions from conservative lawmakers and America First political leaders about his part in helping to prevent the "red wave" that many expected for Republicans in both houses of Congress.
While Republicans barely scratched out a majority in the House for the next two years, Democrats beat expectations by hanging on to the Senate.
McCarthy was very active this year in using his Congressional Leadership Fund PAC to fund select House races around the nation. He targeted America First candidates, often endorsed by President Donald Trump, in GOP primaries and even some general election contests where they were fighting Democrats for election.
McCarthy's PAC benefitted from contributions of millions of dollars directly from FTX, Bankman-Fried, and other executives with the firm now being brought under scrutiny for possible violations of federal law.
McCarthy was assisted in bringing the FTX money by GOP lobbyist Jeff Miller and strategist Brian Walsh. Walsh previously helped McCarthy to defeat Madison Cawthorne after the North Carolina Republican alerted the public to drug use and sex parties among D.C. elites.
The Washington Post reported in September, after the conclusion of all Republican primaries, that McCarthy was using funding from leftist oligarchs to fund establishment-friendly GOP candidates against Trump endorsees.
The report indicated that McCarthy was using the funding to "systematically weed out GOP candidates who could either cause McCarthy trouble if he becomes House speaker or jeopardize GOP establishment victories."
It also said that "most" of the money McCarthy received for that purpose came directly from "Ryan Salame, an executive at cryptocurrency exchange FTX." FTX itself was reported to be a "major donor to both McCarthy's own operation and to other groups backing McCarthy's favored candidates."
Among the candidates McCarthy targeted using the funds FTX allegedly stole from customers before donating it were Laura Loomer, Anthony Sabatini, and Joe Kent.
Sabatini said the establishment GOP doesn't "want a conservative to win, they want a brainless, spineless robot."
As a result of FTX filing bankruptcy, John Ray III was named as the new CEO of the company for the purpose of salvaging assets for the benefit of the firm's customers and creditors. Ray, who had a similar role in the winding up of Enron after it went bankrupt amid widespread fraud, said that what he has seen so far regarding FTX indicates it is worse than Enron. He added he is looking at a "complete failure" of corporate control.