Report: Only 30% Of Supplies Sent To Ukraine Made It To Intended Destinations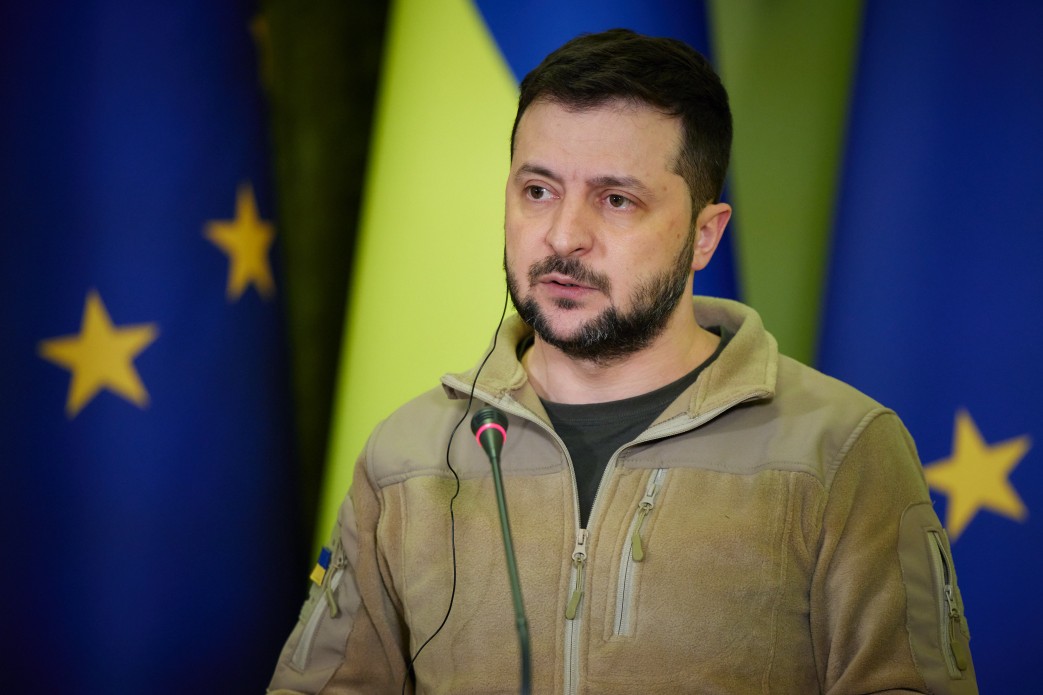 Like Freedom Press? Get news that you don't want to miss delivered directly to your inbox
Republican lawmakers are demanding more accountability over the billions of dollars being sent from the U.S. to Ukraine after a CBS report revealed that a significant amount of the aid had not made it to its intended target.
CBS reported last week that, especially during the beginning of the Russian invasion of Ukraine, oversight of weapons transfers from the U.S. to Ukraine was limited. According to information provided to the outlet from a source in April, as little as 30% of the supplies were actually arriving at their intended destination.
Rep. Chip Roy (R-TX), who was vocal in his opposition to the $40 billion Ukrainian aid package in the House in May, noted that he was not surprised by the information in the CBS report.
"This news shouldn't surprise anyone. Like it does with everything else, Congress threw tens of billions of dollars at a problem, patted itself on the back, and called it a day," the Texas congressman told The Daily Wire. "This way of doing things has to stop. I am willing to consider measures to support our allies, but I was elected by the people of this country, not anywhere else."
Roy went on to argue that Congress should be spending more time debating legislation, and should provide more time for amendments to be made on important legislation, prior to holding a vote.
After backlash from the rabidly pro-Ukraine faction within the U.S., as well as Ukrainians themselves, CBS later updated its report — adding that, according to the source, the transfer of aid had supposedly improved since April and noting that a U.S. defense attaché had arrived in August to assist in "arms control and monitoring."
Rep. Dan Bishop (R-NC), who was also critical of the spending, called out CBS for making the revisions to the report, and argued that massive aid packages passed through Congress required increased oversight.
"CBS news reported facts that are inconvenient to the pro-Ukraine consensus here in the swamp – and then scrambled to walk it back. This media episode is egregious, but unsurprising," Bishop told The Daily Wire. "Anyone who raises critical questions about the lack of oversight on Ukraine funding is tarred as a 'Putin puppet,' which is an utterly ridiculous charge."
CBS explained their revisions in an editor's note at the top of the original report, stating that the estimated percentage of aid reaching its destination was from April and that since then, delivery had improved — though the outlet did not provide any specific numbers to prove that claim.
The Ukrainian government told the outlet that U.S. defense attaché Brigadier General Garrick M. Harmon had arrived this month to supervise the transfer of aid. The Ukraine Centre for Strategic Command criticized CBS's initial report, claiming that there had been more oversight than the report suggested.
In April, Jonas Ohman — who is the president of an organization moving aid into Ukraine — revealed to CBS Reports that only "30-40%" of aid was actually arriving at its intended target. Ohman went on to note that his group, which does not supply weapons, had to avoid numerous factions within the country playing "power games" in order to deliver the aid.
"There are like power lords, oligarchs, political players," Ohman said. "The system itself, it's like, 'We are the armed forces of Ukraine. If security forces want it, well, the Americans gave it to us.' It's kind of like power games all day long, and so eventually people need the stuff, and they go to us."
While speaking with The Daily Wire, Bishop also stressed how crucial it was for the American people to know where the money Congress spends is going.
"In this case, where our government has spent more money in 6 months than was spent in the first two years of the war in Afghanistan, it is even more crucial," the North Carolina congressman said. "I've been consistent on this issue and continue to be –- Americans deserve to know how our money is being spent without being smeared as so-called Russian stooges."