Republicans Condemn NY DA, Rand Paul Argues He Should Be Jailed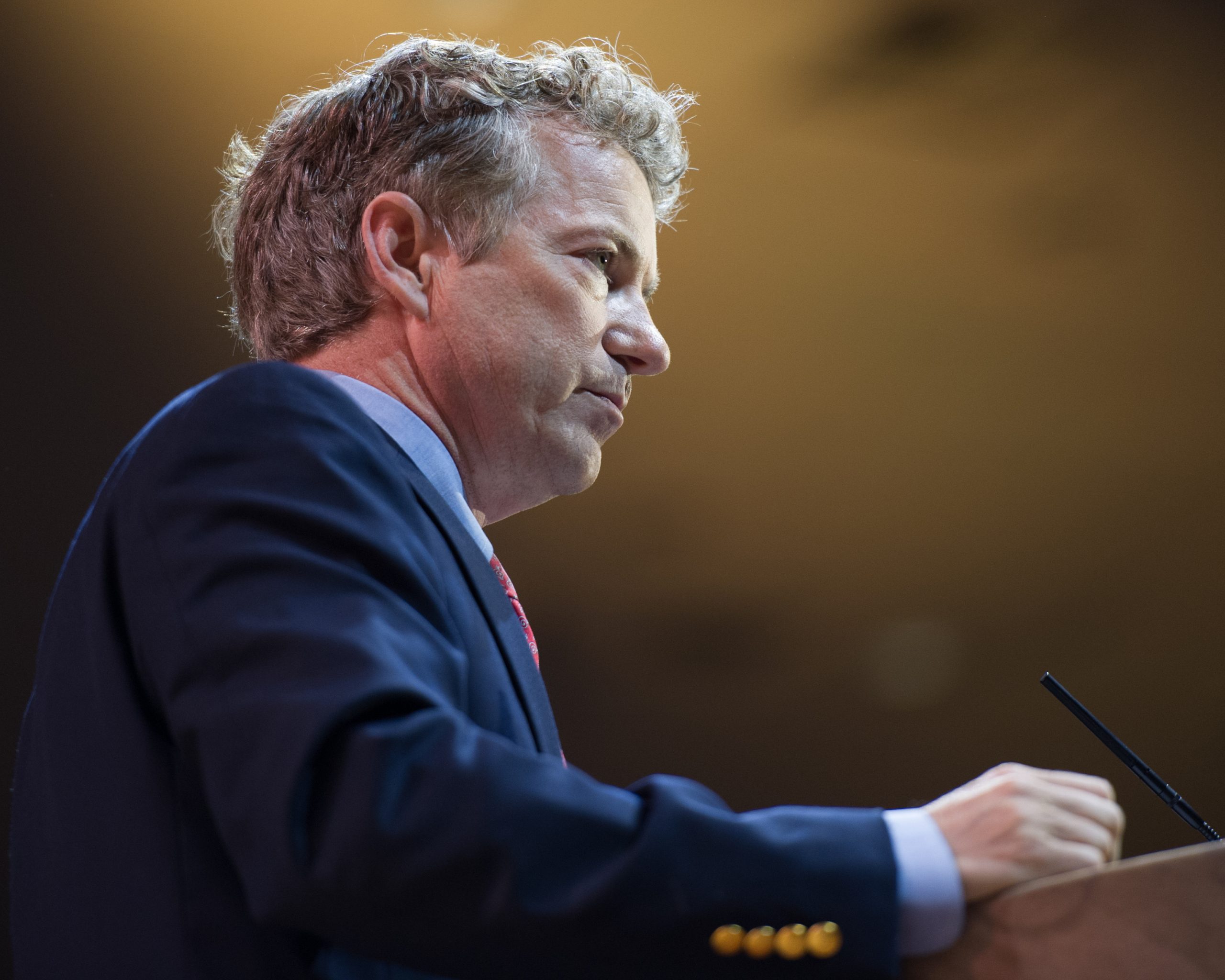 Like Freedom Press? Get news that you don't want to miss delivered directly to your inbox
On Tuesday, Sen. Rand Paul (R-KY) joined a chorus of his fellow Republicans in condemning the potential indictment of former President Donald Trump by New York District Attorney Alvin Bragg, calling for the radical leftist DA to be jailed.
"A Trump indictment would be a disgusting abuse of power. The DA should be put in jail," the Kentucky senator said.
Paul is just one of many high-profile Republicans who have defended Trump against Bragg's attempt to indict him for a case involving "hush money" paid to former porn star Stormy Daniels — a case that is well past the statute of limitations.
Speaker of the House Kevin McCarthy (R-CA) joined in on the condemnation of Bragg, citing the Soros-funded DA's history of being soft on actual violent criminals as clear evidence for his hypocrisy.
"Here we go again — an outrageous abuse of power by a radical DA who lets violent criminals walk as he pursues political vengeance against President Trump," McCarthy said after Trump warned on Saturday that he would be arrested soon, citing illegal leaks from Bragg's office.
"I'm directing relevant committees to immediately investigate if federal funds are being used to subvert our democracy by interfering in elections with politically motivated prosecutions," the house speaker added.
Some Republicans are going one step further, demanding action be taken against Bragg for his abuse of power. Several GOP congressmen — including House Judiciary Committee Chair Rep. Jim Jordan (R-OH), Oversight Committee Chair Rep. James Comer (R-KY) and Administration Committee Chair Rep. Bryan Steil (R-WI) — have requested that Bragg appear before Congress to testify about his actions.
"In light of the serious consequences of your actions, we expect that you will testify about what plainly appears to be a politically motivated prosecutorial decision," the Republican lawmakers wrote.
Meanwhile, Trump took to Truth Social to condemn Bragg's attempted political prosecution, writing multiple posts about the matter.
"How can a highly controversial, George Soros backed District Attorney, Alvin Bragg, who presides over one of the most crime ridden, violent, and dangerous Cities in the U.S., with no retribution toward these heinous criminals, bring charges against the 45th, and quite possibly the 47th, President of the United States, who received more votes than any sitting President in history, over 75,000,000, and who is currently leading all candidates, by a lot, when there is NO CRIME OF ANY KIND???" he wrote.
"There was no 'bookkeeping error.' There was no Crime!" Trump wrote in another post, adding: "There was no 'misdemeanor' here either. There was no crime, period. All other of the many Democratic law enforcement officers that looked at it, took a pass. So did Cy Vance, and so did Bragg. But then, much latter [sic], he changed his mind. Gee, I wonder why? Prosecutorial Misconduct and Interference with an Election. Investigate the Investigators!"
Fox News host Sean Hannity also spoke out about the potential indictment in a recent broadcast, comparing Bragg's soft-on-crime record with his "zombie case" against Trump. The New York district attorney is well-known for refusing to prosecute certain crimes and putting criminals, many of whom are violent, back on the streets. Despite this, he is "trying to take a misdemeanor two years outside the statute of limitations" and upgrade it "to a lower-level felony" in his desperate attempt to convict Trump.