Texas Lt. Gov. Patrick Vows To Keep Migrant Buses Rolling To Sanctuary Cities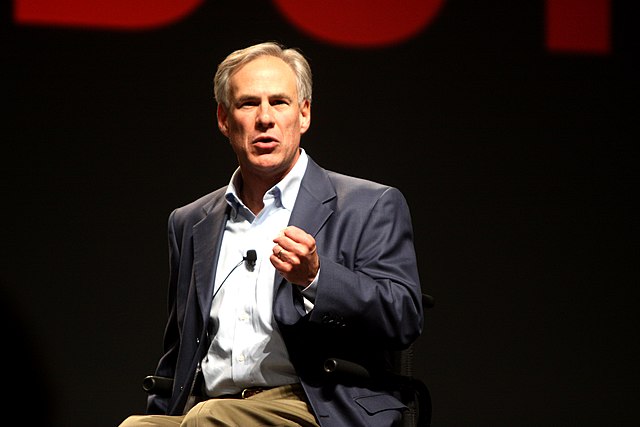 Like Freedom Press? Get news that you don't want to miss delivered directly to your inbox
The Republican governors of Texas and Arizona have made national headlines in recent weeks for sending busloads of undocumented immigrants to Democratic-controlled areas including Chicago, New York City, and D.C.
While many Democrats have denounced the practice as an attempt to use the migrants as political props, supporters of the program say it is necessary to raise awareness about a border crisis fueled by the Biden administration's immigration policies.
In a recent Fox News Channel interview, GOP Texas Lt. Gov. Dan Patrick indicated that the buses will continue relocating undocumented immigrants until President Joe Biden changes his position on the issue.
"I'm serious about this," Patrick said on Saturday. "The legislators are serious about this. The people of Texas are serious about it."
He went on to denounce "all these whiny babies in these blue states" who are complaining about the influx of immigrants now that it personally impacts them. Meanwhile, he noted that the cost of dealing with the crisis means that his state is unable to meet its other demands.
"We normally spend $400 million a year on border security," Patrick explained. "We're spending over $4 billion of Texas taxpayer money, money we could spend on health care, on education, on more roads, whatever it might be — $4 billion a year."
Describing the situation as a "financial burden" and "an invasion" of the state, he advocated placing all 8,000 federal Border Patrol to stand guard along the Texas-Mexico border.
Lamenting the absence of any coherent plan from the White House, the lieutenant governor said that Texas officials are left with few other options aside from loading immigrants on buses and sending them to other areas of the country.
"We're going to send them to your neighborhood and we're going to keep those buses coming until finally this administration wakes up," he said. "And, we'll pass legislation next session that will hopefully get us to the Supreme Court, where this Supreme Court can rule that Texas and everyone else has a right to protect their citizens, and then we can do it."
Democratic California Gov. Gavin Newsom reacted to the latest developments by calling on U.S. Attorney General Merrick Garland to investigate his GOP counterparts.
"Like millions of Americans, I have been horrified at the images of migrants being shipped on buses and planes across the country to be used as political props," he wrote. Clearly, transporting families, including children, across state lines under false pretenses is morally reprehensible, but it may also be illegal."