Texas Rep Seeks to Ground Homeland Security Secretary Mayorkas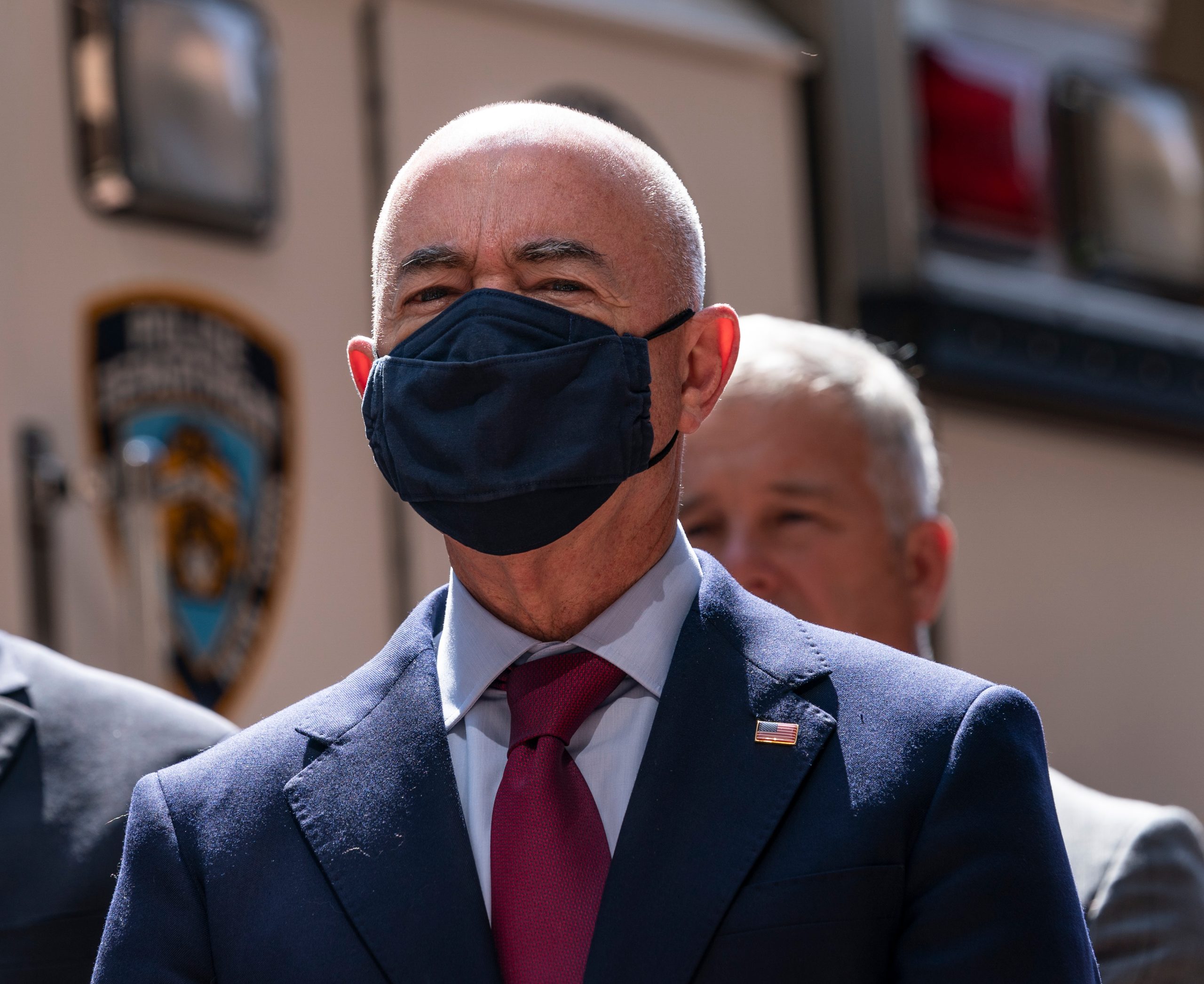 Like Freedom Press? Get news that you don't want to miss delivered directly to your inbox
The ongoing crisis at the southern border has sparked a new legislative proposal from Congressional freshman Rep. Monica De La Cruz (R-TX). She has introduced the "Mayorkas Must Fly Coach Until We Secure the Border Act," which would require Joe Biden's Department of Homeland Security Secretary Alejandro Mayorkas to fly commercially for work and strip his office of funding for private flights until he proposes a plan to secure the southern border.
De La Cruz argues that Mayorkas has failed to fulfill his most basic responsibilities and that the current surge of illegal immigrants at the border has produced a humanitarian crisis in communities like hers along the southern border. She insists that Mayorkas does not deserve the privileges granted to him as DHS Secretary and that American taxpayers should not be footing the bill for his private flights when he is not doing his job.
The bill has gained support from other Republican lawmakers, including Representatives Andy Biggs (R-AZ), Andy Ogles (R-TN), Derrick Van Orden (R-WI), Anna Paulina Luna (R-FL), and Marjorie Taylor Greene (R-GA).
However, this proposal is only the latest example of the GOP's ongoing efforts to criticize Mayorkas for his mishandling of the border crisis, which has surged under President Joe Biden. Republicans in both the House and Senate have called for Mayorkas' impeachment, with Representative Pat Fallon (R-TX) even filing articles of impeachment for "high crimes and misdemeanors" against the DHS Secretary earlier this year.
Mayorkas' response to the border crisis has been criticized for its ineffectiveness and lack of transparency. According to the U.S. Border Patrol, the number of encounters with migrants along the U.S.-Mexico border in fiscal year 2021 was more than quadruple the number of the prior fiscal year and the highest annual total on record. In fiscal year 2022, the U.S. saw 2,378,944 encounters at the border, excluding the nearly 600,000 known "gotaways" who escaped custody altogether. Under Mayorkas' watch, arrests of terror suspects crossing the southern border have also soared from three arrests of individuals on the terror watch list in 2020 to nearly 100 in 2022.
Mayorkas has defended his agency's response to the crisis, insisting that DHS is making progress in addressing the challenges at the border. In a recent statement, he stated, "The Department of Homeland Security has been working around the clock to address the surge at the southern border and take steps to improve our immigration system. We have made progress, but we have more work to do."
De La Cruz, one of the Republicans who helped the party flip the House when she became the first Republican in history to represent the South Texas 15th congressional district, campaigned heavily on tightening border security to protect Texans. The new legislation is the latest example of her efforts to hold the DHS Secretary accountable for his handling of the crisis at the southern border.