Trump Blasts Biden For Supposedly Not Having Visitor Logs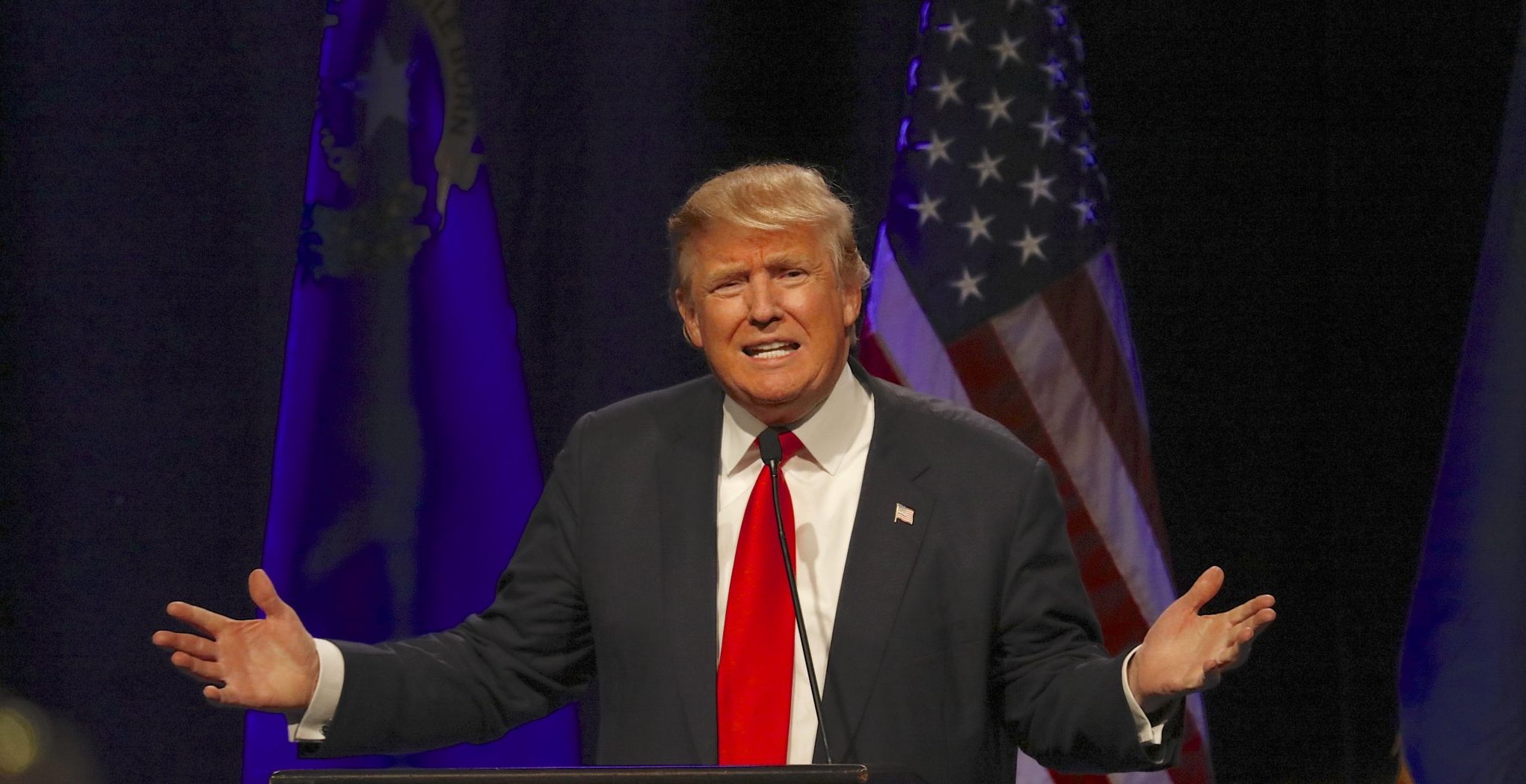 Like Freedom Press? Get news that you don't want to miss delivered directly to your inbox
Former President Donald Trump blasted the Biden administration on social media on Monday after the White House and Secret Service claimed that no visitor logs exist for President Joe Biden's Wilmington, Delaware home — where classified documents were discovered in multiple locations within the residence.
Classified documents have been discovered within Biden's residence and his garage, as well as within the Penn Biden Center for Diplomacy and Global Engagement in Washington, D.C.
Following those discoveries, House Oversight Committee chairman Rep. James Comer (R-KY) wrote a letter to White House chief of staff Ron Klain on Sunday demanding the release of the visitor logs from Biden's home so that the committee can investigate who may have had access to the classified documents at the house.
"It is troubling that classified documents have been improperly stored at the home of President Biden for at least six years, raising questions about who may have reviewed or had access to classified information," Comer wrote.
"Given the serious national security implications, the White House must provide the Wilmington residence's visitor log," the letter continued. "As Chief of Staff, you are head of the Executive Office of the President and bear responsibility to be transparent with the American people on these important issues related to the White House's handling of this matter."
While speaking with the Associated Press (AP) on Monday, White House spokesman Ian Sams revealed that there were no visitor logs.
"Like every President in decades of modern history, his personal residence is personal," Sams said, adding that Biden does not keep records of who visits his home.
Secret Service spokesman Anthony Guglielmi confirmed that information, telling the AP that the agency does screen visitors at Biden's residence — but does not keep records of those visitors.
"We don't independently maintain our own visitor logs because it's a private residence," Guglielmi said.
In a post on his social media platform, Truth Social, Trump called the Biden administration out for their failure to keep visitor logs and blasted Biden for storing the classified documents in an unsecured location.
Trump dubbed Biden's garage — where one batch of classified documents was discovered next to his prized Corvette — as "flimsy" and "unsecured," comparing the location to where allegedly classified documents had been stored at his residence, Mar-a-Lago, in Palm Beach, Florida.
"The White House just announced that there are no LOGS or information of any kind on visitors to the Wilmington house and flimsy, unlocked, and unsecured, but now very famous, garage," Trump wrote. "Maybe they are smarter than we think! This is one of seemingly many places where HIGHLY CLASSIFIED documents are stored (in a big pile on the damp floor)."
"Mar-a-Lago is a highly secured facility, with Security Cameras all over the place, and watched over by staff & our great Secret Service. I have INFO on everyone!" he added, appearing to suggest that he has kept much better visitor records than Biden has.
Comer also responded to the White House's claim that no visitor logs exist on Monday in a comment to Fox News.
"President Biden promised to have the most transparent administration in history but he refuses to be transparent when it matters most," the Oversight Committee chairman said, later vowing that Republicans "will continue to press the Biden Administration for answers about who had access to these classified documents."
At least one individual has been identified who has had access to these documents in Biden's home — his son Hunter Biden, who reportedly paid a staggering $49,910 per month in rent to live in his father's home from March 2017 until February 2018. This information is especially concerning considering Hunter Biden's shady overseas business dealings, which critics say could have potentially benefited from information found in the classified documents.