Trump Responds To Indictment, Blasts NY District Attorney As A 'Disgrace'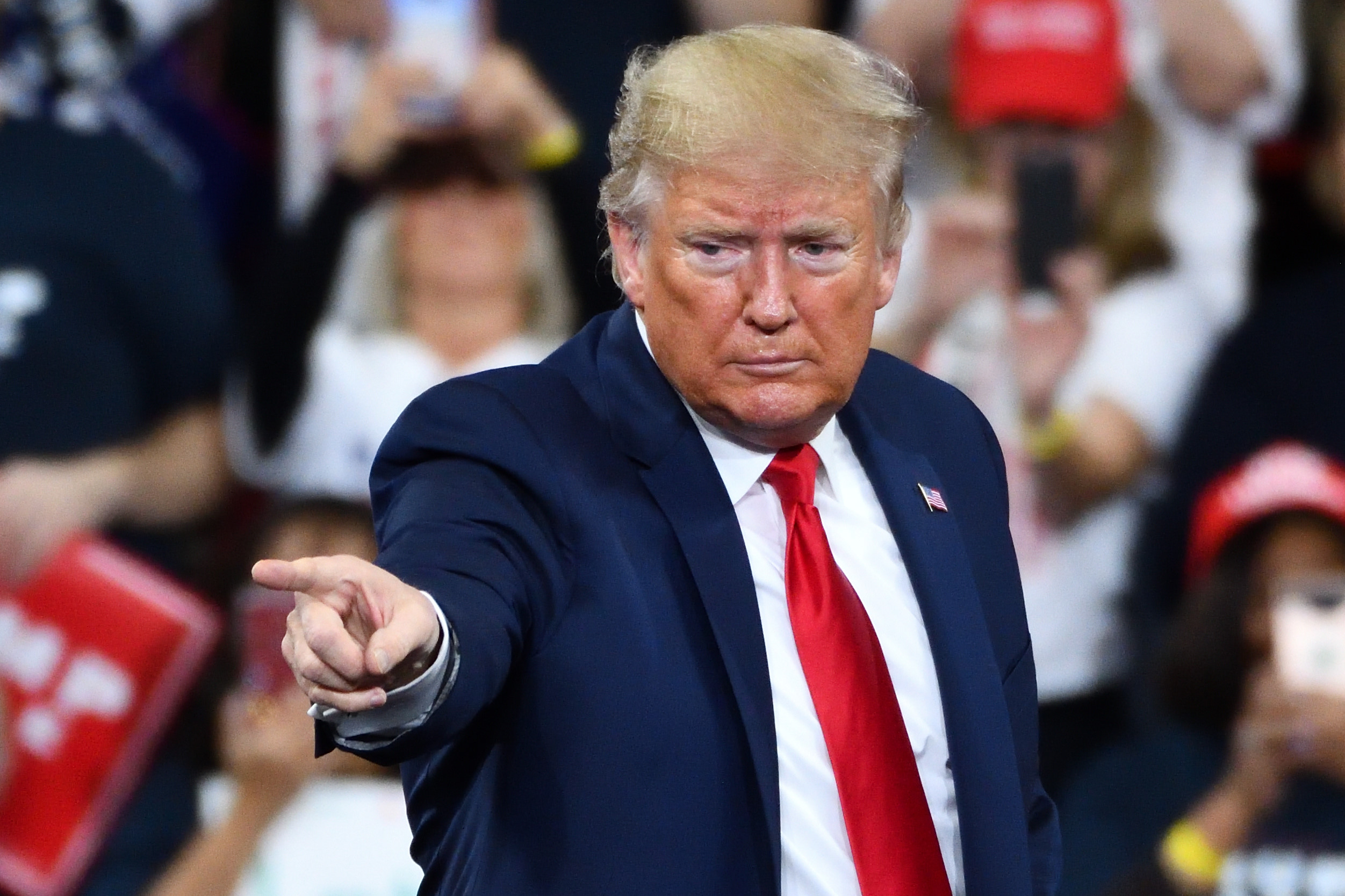 Like Freedom Press? Get news that you don't want to miss delivered directly to your inbox
Former President Donald Trump has been indicted by a New York grand jury as part of a case brought by Manhattan District Attorney Alvin Bragg (D) — and Trump has responded to the news with a scathing statement.
Despite evidence that the supposed "hush money" payment to former porn star Stormy Daniels was paid by Trump's former attorney Michael Cohen, and a letter from Cohen that states he was not reimbursed by the former president, Bragg has brought forward a case against Trump for the supposed crime — which has a statute of limitations of two years, while the payment was made six years ago.
Trump reacted to the news of his indictment in a post on his social media platform, Truth Social — calling it "Political Persecution and Election Interference at the highest level in history."
The former president, and current 2024 presidential candidate, began by pointing out that the "Radical Left Democrats" have been trying to find any avenue possible to arrest him since the day he announced his 2016 presidential campaign.
"From the time I came down the golden escalator at Trump Tower, and even before I was sworn in as your President of the United States, the Radical Left Democrats – the enemy of the hard-working men and women of this Country – have been engaged in a Witch-Hunt to destroy the Make America Great Again movement," the statement read.
Trump went on to cite previous attempts to charge him and smear him, including the Russian Collusion Hoax, the impeachments and the controversial raid of his home in Palm Beach, Florida — pointing out that the new indictment is just the latest in a long line of attempts to "Get Trump."
"You remember it just like I do: Russia, Russia, Russia; the Mueller Hoax; Ukraine, Ukraine, Ukraine; Impeachment Hoax 1; Impeachment Hoax 2; the illegal and unconstitutional Mar-a-Lago raid; and now this," he wrote. "The Democrats have lied, cheated and stolen in their obsession with trying to 'Get Trump,' but now they've done the unthinkable – indicting a completely innocent person in an act of blatant Election Interference. Never before in our Nation's history has this been done."
Trump also cited illegal actions taken by the Democrats in recent years, none of which have had any consequences, and pointed out that the district attorney charging him was "hand-picked and funded" by Democrat megadonor George Soros.
"The Democrats have cheated countless times over the decades, including spying on my campaign, but weaponizing our justice system to punish a political opponent, who just so happens to be a President of the United States and by far the leading Republican candidate for President, has never happened before," he wrote. "Ever. Manhattan DA Alvin Bragg, who was hand-picked and funded by George Soros, is a disgrace. Rather than stopping the unprecedented crime wave taking over New York City, he's doing Joe Biden's dirty work, ignoring the murders and burglaries and assaults he should be focused on. This is how Bragg spends his time!"
Trump also made the argument that the "Witch-Hunt will backfire," something that many critics — including left-wing comedian Chris Rock — have asserted in the weeks since the grand jury appeared in the news.
"I believe this Witch-Hunt will backfire massively on Joe Biden," he said. "The American people realize exactly what the Radical Left Democrats are doing here. Everyone can see it. So our Movement, and our Party – united and strong – will first defeat Alvin Bragg, and then we will defeat Joe Biden, and we are going to throw every last one of these Crooked Democrats out of office so we can MAKE AMERICA GREAT AGAIN!"
Numerous Republicans have already spoken out in support of Trump against the indictment — including the former president's daughter Lara Trump, who appeared on Newsmax to discuss the matter.