Trump Urges Brazilians To Reelect Jair Bolsonaro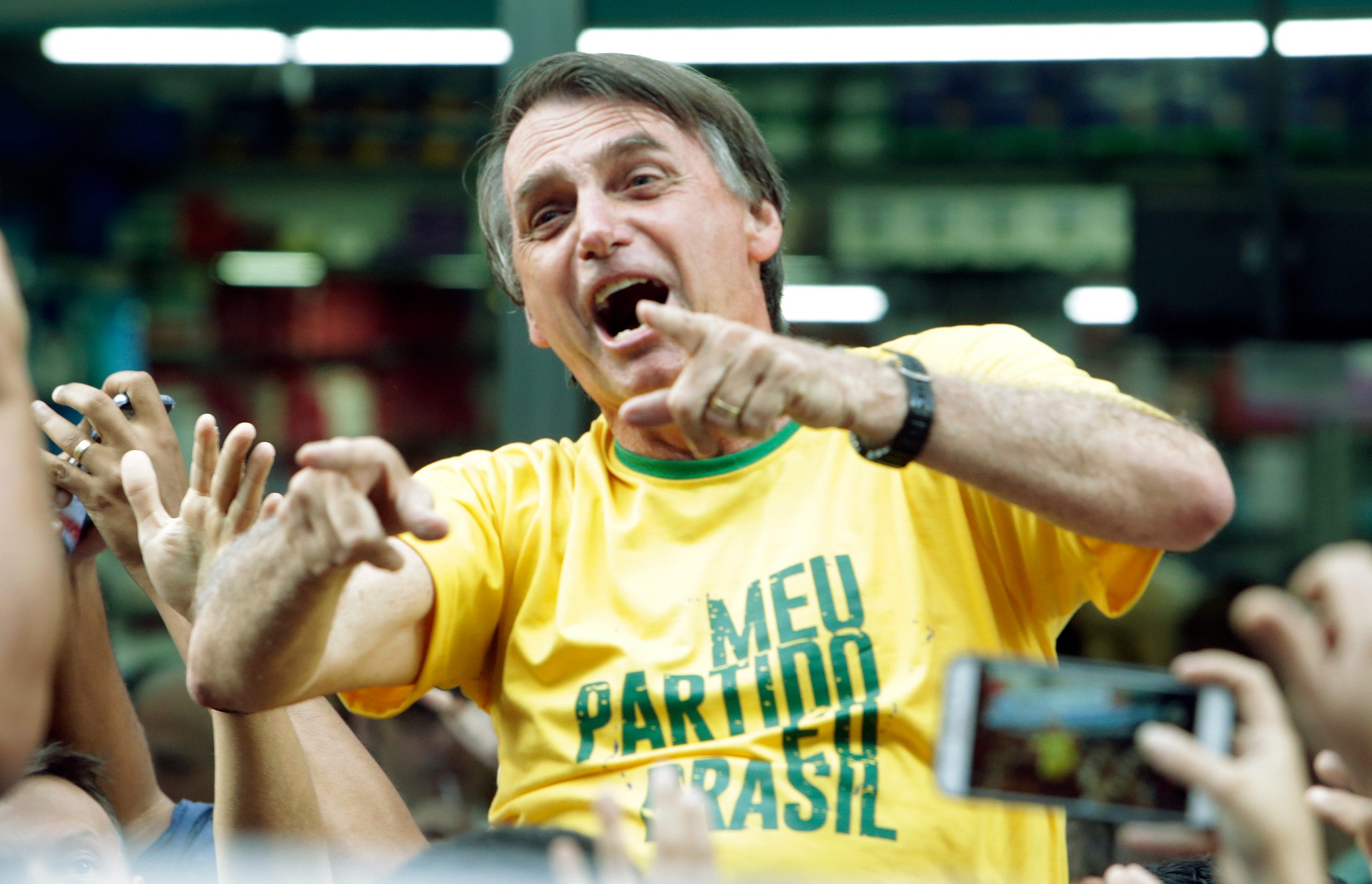 Like Freedom Press? Get news that you don't want to miss delivered directly to your inbox
Former President Donald Trump is urging Brazilian voters to re-elect President Jair Bolsonaro, a conservative politician who was elected to the presidency in 2018.
In a post on his social media platform, Truth Social, on Saturday evening, Trump spoke directly to citizens of Brazil — calling on them to re-elect their leader.
"BRAZIL, VOTE FOR JAIR BOLSONARO," the former president wrote, calling the Brazilian president a "great and highly respected man."
Bolsonaro also shared comments from Trump on his official Twitter account, this time as a video directly from the former president.
In the video, Trump called on the Brazilian people to re-elect Bolsonaro, offering his endorsement for the conservative president and calling him "a fantastic leader, a fantastic man, [and] one of the great presidents of any country in the world," specifically citing Bolsonaro's management of Brazil's economy.
In his tweet, Bolsonaro thanked Trump for his comments.
"Thank you, my friend Trump!" he wrote. "Thanks to the support of the Brazilian people and our determination to fight for Brazil's interests, today we are respected throughout the world and we count on the support of free and prosperous nations and no longer of socialist dictatorships, as in the past."
During his time in office, Trump maintained a good relationship with Bolsonaro. While Bolsonaro was running for president in 2018, many people have compared his style and populist message to Trump's — with some referring to him as "the Trump of the Tropics."Bolsonaro is currently running against far-left former President Luiz Inácio Lula da Silva, who has a significant lead over him in recent polls. If da Silva wins, it would follow a pattern of recent far-left victories in countries across Latin America and Central America. According to reporting from the BBC, da Silva helped found "the first major socialist party in Brazil's history."