Tucker Carlson's Twitter Video Beats Fox News Ratings Within An Hour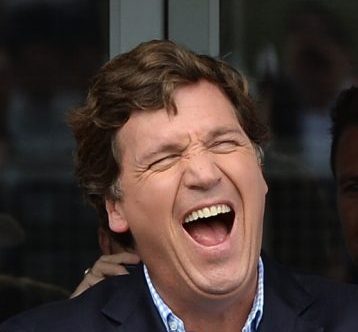 Like Freedom Press? Get news that you don't want to miss delivered directly to your inbox
Former Fox News host Tucker Carlson, who was fired on Monday from his position as the network's most popular anchor, posted a video to his Twitter page on Wednesday evening that ended up getting much higher ratings than his old Fox News Channel time slot within the first hour after posting.
On Monday, it was announced that Fox News was abruptly parting ways with Carlson, and it appears that the network didn't even bother giving him a heads up — as he ended his last show on April 21 stating that he would be back on Monday.
The news left many shocked, as Carlson "consistently scored the highest-rated show on the network and beat all major media competitors like CNN and MSNBC in the prime time 8:00 p.m. time slot," according to Breitbart News.
After two days of not speaking to the public, Carlson finally took to Twitter on Wednesday evening to post a video of himself giving one of his typical monologues — but this time, he blasted the establishment media's framework and how media figures work with lawmakers in both parties to suppress opinions of average Americans about the "undeniably big topics" the U.S. is currently facing.
"Our current orthodoxies won't last," Carlson said in the video, adding: "They're brain-dead. Nobody actually believes them. Hardly anyone's life is improved by them. This moment is too inherently ridiculous to continue, and so it won't. The people in charge notice; that's why they're hysterical and aggressive. They're afraid. They've given up persuasion — they're resorting to force. But it won't work. When honest people say what's true, calmly and without embarrassment, they become powerful."
Within the first hour after the video was posted, it received roughly 1.8 million views — while his old Fox News time slot got 1.7 million views the night before, with Fox & Friends co-host Brian Kilmeade leading the show.
In the first three months of 2023, Carlson received roughly 3.3 million views on average for his Fox News show. By Thursday evening, his Twitter video had received more than 20 million views, and the tweet itself was viewed almost 72 million times.
Fox News' ratings have been declining rapidly since Carlson's ouster, with CNN's Anderson Cooper shockingly receiving more viewers in the key demographic than Fox News during the same time slot.