Bank Cuts Off Donald Trump Jr.'s Business, Walks It Back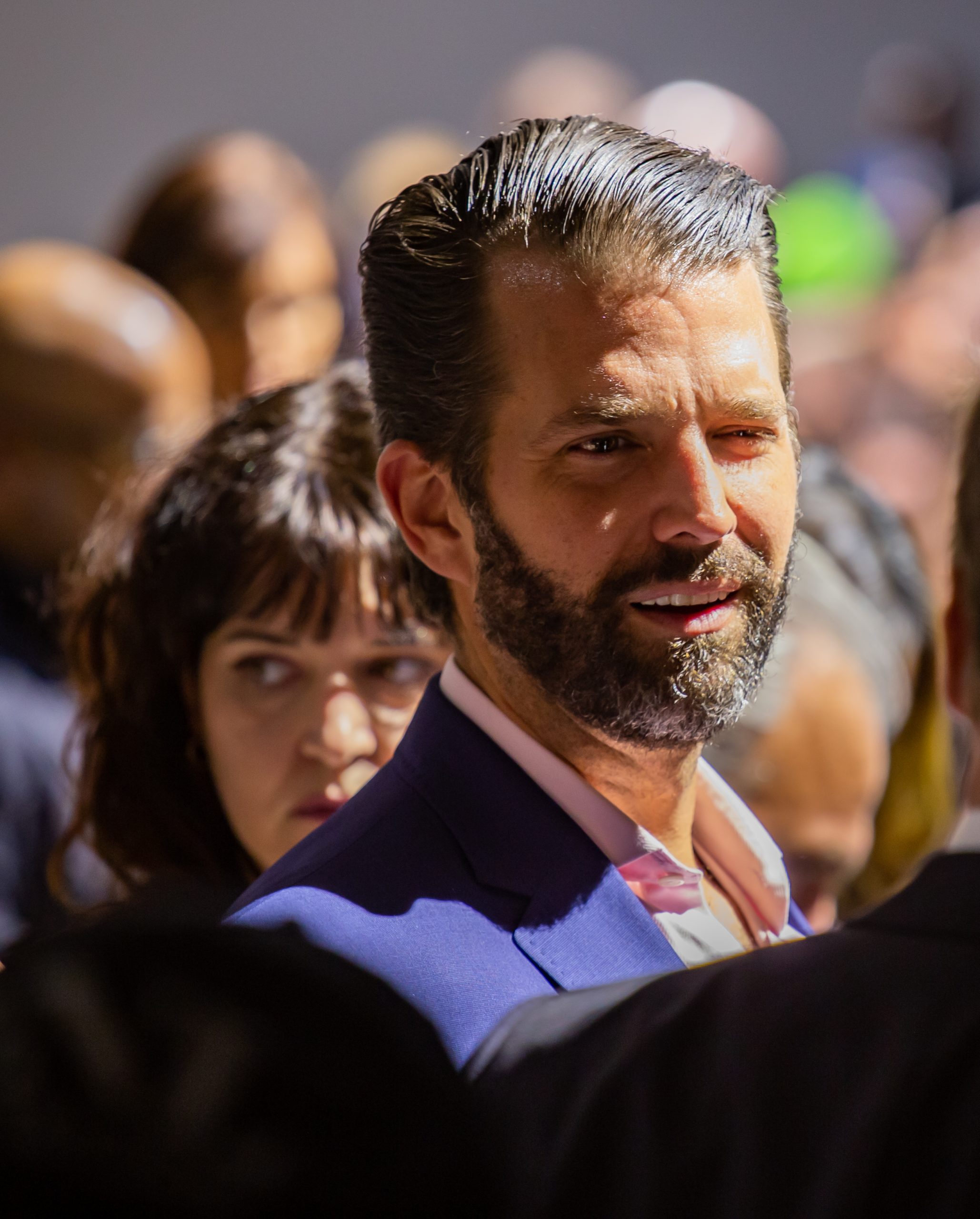 Like Freedom Press? Get news that you don't want to miss delivered directly to your inbox
PNC Financial Services Group Inc. is walking back its decision to cut ties with Donald Trump Jr.'s news aggregation company, attempting to blame the move on a "good-faith error."
Trump Jr. and Taylor Budowich, a former spokesman for former President Donald Trump, co-founded MxM News together — launching the app in 2022 to compete with other news aggregation apps such as Apple News and Google News.
According to Trump Jr., the MxM News app was designed to "provide curated stories that are being silenced and or suppressed by big tech and the mainstream media."
On Thursday afternoon, PNC Bank began facing major backlash after Trump Jr. revealed that the "woke" bank had shut down MxM News' bank account "without any explanation."
Speaker of the House Kevin McCarthy (R-CA) was among the many conservatives who denounced the bank's decision, calling it "outrageous."
Speaking with Fox News Digital, Budowich said that he had discovered that PNC Bank severed ties with MxM News without his knowledge upon visiting a PNC branch in Florida to pay vendor invoices. He was then informed that the company's business account had been shut down.
"The teller said he was unable to complete the transfers as the account had been closed and balance had been zeroed out," he said.
Budowich went on to explain that "after being told to call a generic helpline" a PNC representative had told him that "per the terms and conditions, PNC reserves the right to re-evaluate their business relationships at any time and terminate accounts without cause."
He then argued that the bank's decision was just the latest example of left-wing corporations censoring conservative businesses, stating that "woke corporations are using their terms and conditions like a guillotine over the head of every conservative entrepreneur."
Fox News also obtained the letter from PNC Bank discussing the closure of the account.
"Your PNC account has been closed," the letter read. "Enclosed you'll find a cashier's check representing the balance of your remaining funds. Here's what you'll need to do: Please destroy all unused checks, withdrawal/deposit tickets and any debit card accessing the account."
However, PNC Financial Services Group Inc. appeared to walk back its decision on Friday. Claiming that the account closure happened because of a "good-faith error," the company denied that the move had anything to do with political affiliation.
"Account closures can occur for a variety of reasons but are never influenced by the political views or affiliations of our customers," the March 3 statement read.
"We've looked closely into the circumstances surrounding the closure of the ROCDIGITAL, LLC account and determined it was mistakenly closed due to a good-faith error," PNC Bank claimed.
"We have reopened the account and we apologize for any inconvenience," the statement continued.
The company also shared the statement in a reply to Trump Jr. on Twitter.
Trump Jr. discussed the matter during a speech at CPAC, telling the audience that conservatives need to start voting with their dollars by refusing to do business with companies that would take these sorts of actions.