Biden's Sweeping Sanctions Skip Russian Donors To His Family Business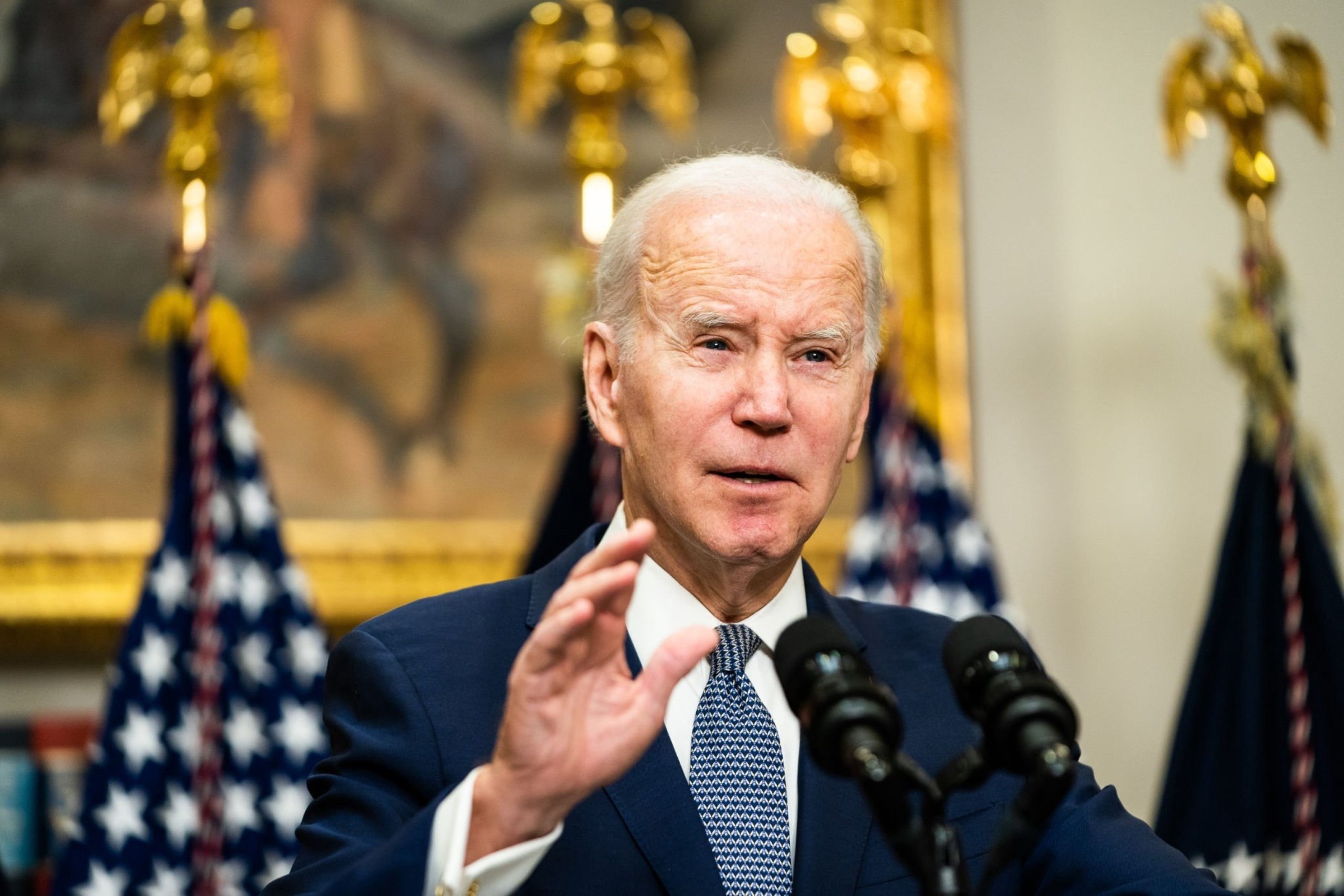 Like Freedom Press? Get news that you don't want to miss delivered directly to your inbox
The Biden administration has placed sanctions on "just about every oligarch in Russia." But the two oligarchs who paid the Biden family business are not included, according to House Oversight Committee chair Rep. James Comer (R-KY).
The State Department restricted visas belonging to 893 Russian Federation members, and the U.S. has imposed more than 2,700 sanctions against Russia. Under President Joe Biden's leadership, roughly 1,500 new and 750 amended sanctions and export controls have been imposed against Russia since their invasion of Ukraine.
However, two powerful members of the Russian oligarchy — Yelena Baturina and Vladimir Yevtushenkov — have managed to avoid the Biden administration's crushing sanctions.
Comer pointed out his curious fact during an interview on Fox News on Thursday.
"Mysteriously, those were the two oligarchs that weren't listed in the sanctions," the Oversight Committee chair said. "Joe Biden put sanctions on just about every oligarch in Russia after Russia invaded Ukraine except the two that paid the Bidens."
Baturina, who has an estimated net worth of $1.4 billion, wired $3.5 million in 2014 to a bank account held by Rosemont Seneca Thornton — which is an entity that was formed between the Thornton Group and Hunter Biden's investment company, Rosemont Seneca. This consortium was controlled by a private equity firm called Rosemont Capital Partners, which was co-founded by Hunter Biden and Chris Heinz.
According to Breitbart News, "Baturina launched a company in 1991 which focused on construction though it began as a plastics business. In 2012, Hunter reached a $40 million real estate deal with Baturina, while President Joe Biden was vice president. The massive deal was connected to a previously reported $3.5 million fee Baturina paid Hunter's real estate entity to access the American business market, according to documents obtained by an anti-corruption group, the Kazakhstani Initiative on Asset Recovery."
Baturina also partnered with Yevtushenkov while he was searching for U.S. real estate investments. Yevtushenkov's business, which is in the information technology and cell phone company sectors, has an estimated $1.7 billion net worth. The Russian oligarch's holdings also include Russia's largest cellphone provider, MTS — a company that has faced a long-running US investigation into nearly $1 billion in bribes paid to Uzbekistani officials between 2004 and 2012.
According to investigative journalist Vicky Ward, Yevtushenkov previously admitted that he had met with Hunter Biden at the Ritz-Carlton hotel near Central Park from 9 a.m. to 10 a.m. on March 14, 2012. A New York Post source with firsthand knowledge of the relationship between the president's son and the Russian Oligarch, Yevtushenkov wanted to invest with Hunter Biden to get in the good graces of the Biden family.
"I asked [Yevtushenkov], 'Why are you doing this?' on the front end — before I understood that they were going to buy some real estate," a source told The New York Post. "'Why are you even doing this? Why would you be paying the son of the vice president to meet at a public restaurant in New York City?'
"He made it very clear to me that, you know… 'I think it would be good to have a good relationship with this guy … maybe he can do a favor for us and we can do a favor for him,'" the source added. "It was a complete quid pro quo that he was going in for."
"I told him that's not the way it works in America, [but] he basically laughed at me and told me I was so naïve," the source recalled of Yevtushenkov.
President Joe Biden previously avoided answering questions about his administration's refusal to sanction Baturina.
In March, White House press secretary Karine Jean-Pierre was asked about the two Russian oligarchs who avoided the administration's sanctions, but also refused to provide an answer.
"I'm just not speaking to anything that's related to his son from here," she said. "If you want to ask a question about Hunter Biden specifically, I would refer you to his family. And as it relates to any sanctions, I'm not speaking to individual persons from Russia."