Chinese Propaganda Touts 'Thriving Economy' Amid Brutal Protest Crackdowns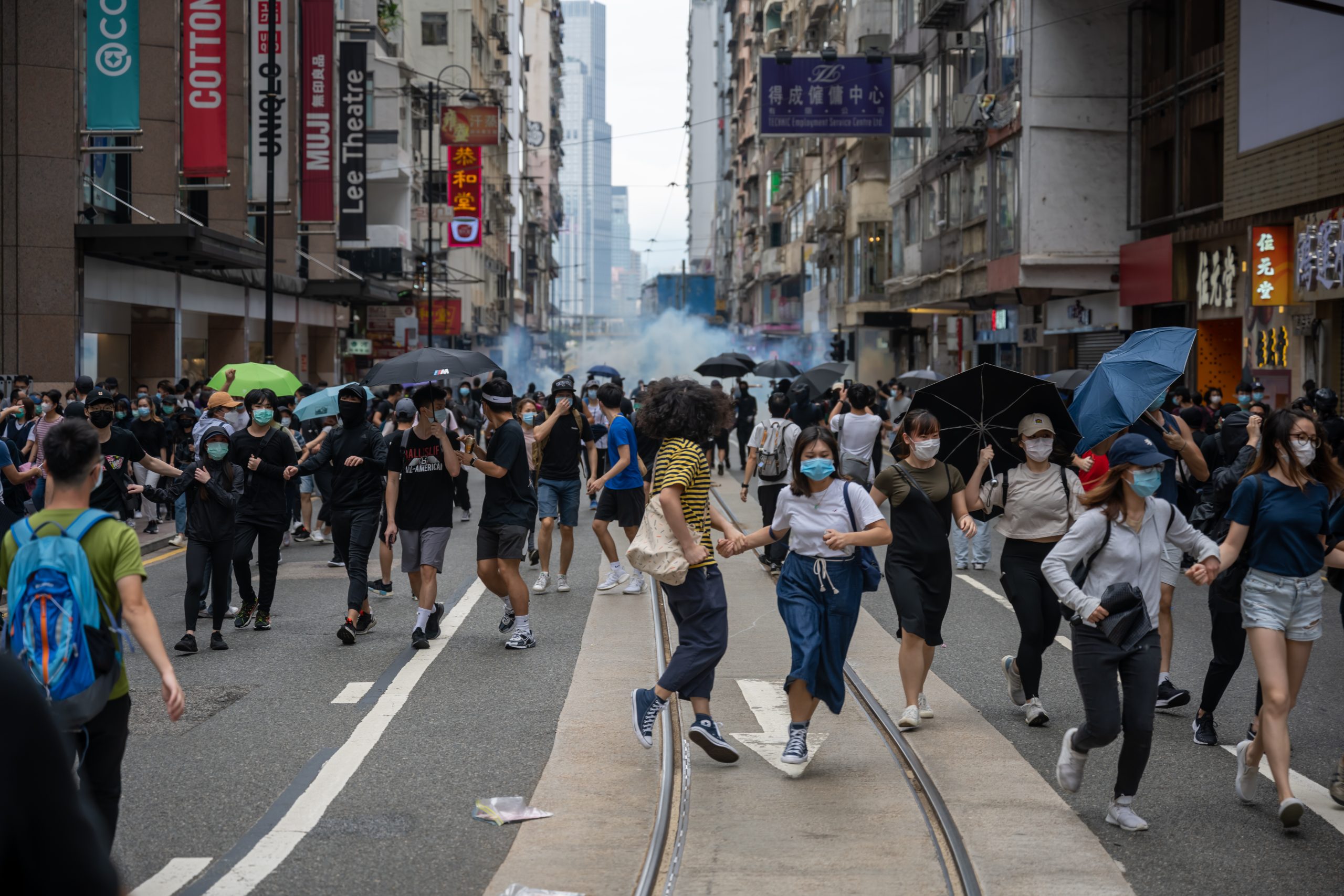 Like Freedom Press? Get news that you don't want to miss delivered directly to your inbox
The Chinese government is cracking down on popular protests of the draconian zero-COVID mandates across the country, even as it boasts on state media that its economy is "thriving."
Authorities have forced the relocation of tens of thousands of residents into isolation camps after they test positive for COVID-19. Almost all other people are being subjected to brutal lockdown rules, with some residential buildings' doors being welded shut.
Protests under the repressive Chinese Communist Party (CCP) regime are uncommon and police are responding to student and worker assemblies with violence. Some video clips posted to social media appear to depict protesters being carried away by police in multiple Chinese cities. 
In addition to the zero-COVID rules, citizens are protesting against the government silencing all voices of dissent. Some protesters have been seen holding up blank sheets of paper as a symbol of their freedom to speak out being restrained.
In the major urban center of Shanghai, police initially dispersed crowds with pepper spray. When demonstrators returned, officers began making arrests, filling buses with people who refused to return home.
At least some of the protests appear to have begun in response to a deadly fire in an apartment building in the Xinjiang province that killed at least 10 people. Reports that zero-COVID regulations prevented firefighters from responding to the emergency caused popular outrage.
Meanwhile, the CCP media outlet Xinhua News published a propaganda piece on Sunday touting the nation's "thriving economy" that is resulting from the government "opening up" an "optimized business environment."
The article described the communist nation's "strong appeal" that results from the "stronger protection of the legitimate rights and interests of foreign investors." The fawning piece ignores the riotous protests being conducted by domestic workers for Foxconn, a major manufacturer of Apple iPhone components.
The same outlet ran an article earlier this year that attached a video clip of a Russian economist heaping praise on the CCP zero-COVID policies as a "generally positive experience." The article failed to describe the untold number of Shanghai residents who have been beaten, arrested, and starved to death.
Evidence has leaked to Western reporters that the Chinese government is now building even more concentration camps to serve as zero-COVID isolation centers. Hopefully, for the sake of the Chinese people, there will be some investigation into whether the camps will also serve as detention centers for citizen dissidents.