GOP Demands Answers After FBI, DOJ Label Catholics As 'Potential Terrorists'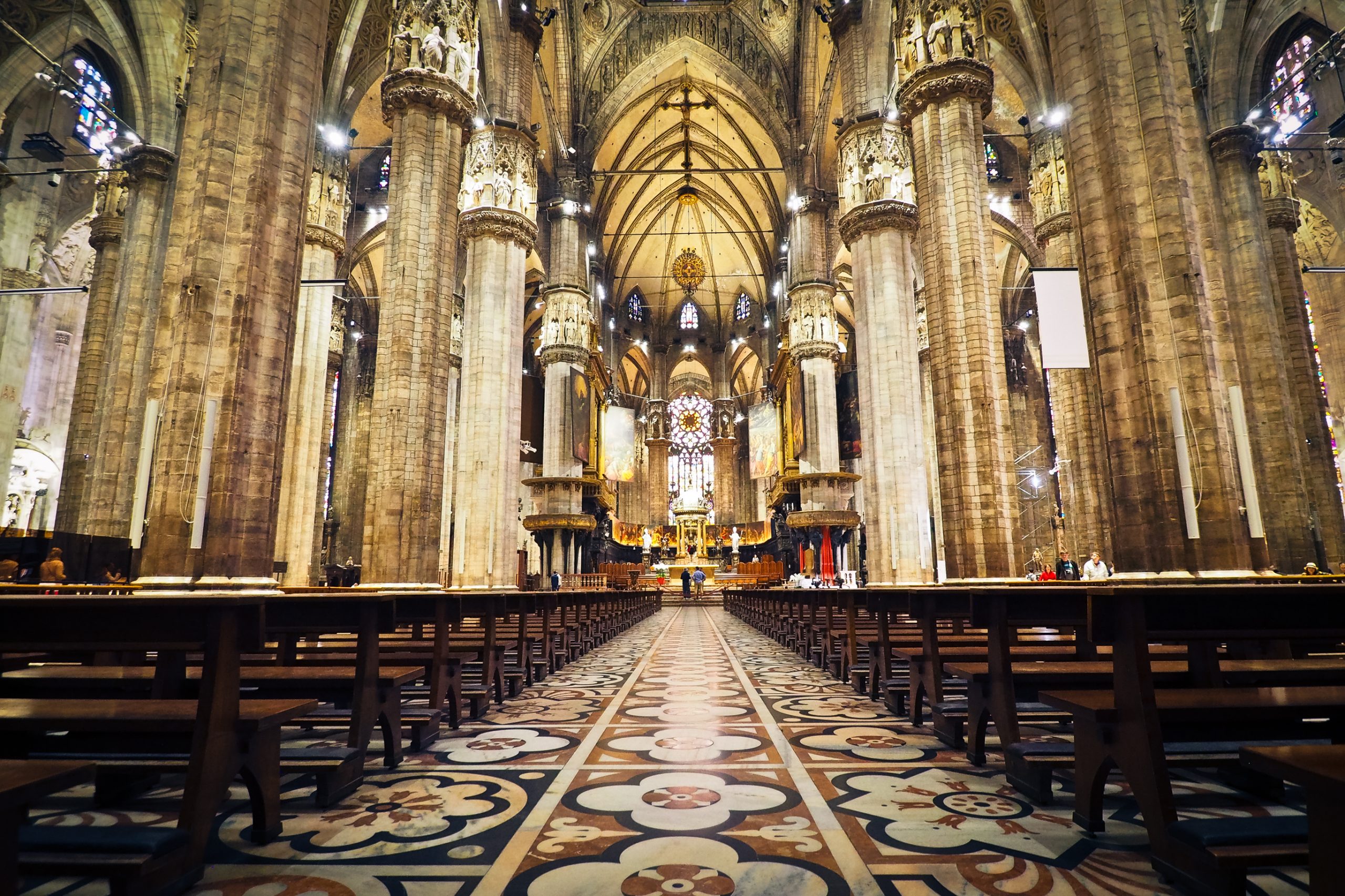 Like Freedom Press? Get news that you don't want to miss delivered directly to your inbox
Republicans have condemned the actions of the FBI and the Department of Justice (DOJ) after a leaked internal FBI memo revealed that they had planned to label Catholics as "potential terrorists."
Led by Virginia Attorney General Jason Miyares, a coalition of 20 Republican state attorneys general has demanded answers from FBI Director Christopher Wray and U.S. Attorney General Merrick Garland about the agency targeting Catholics.
In their letter addressed to Wray and Garland, the GOP state attorneys general said that they were "horrified" to discover that the FBI office in Richmond, Virginia, had circulated a report linking "radical traditionalist Catholics" to white supremacists and violent extremism.
"Anti-Catholic bigotry appears to be festering in the FBI, and the Bureau is treating Catholics as potential terrorists because of their beliefs," the letter read. "We are the chief legal officers of our respective States charged not only with enforcing the law but also with securing the civil rights of our citizens. Therefore, the FBI must immediately and unequivocally order agency personnel not to target Americans based on their religious beliefs and practices."
The Republican attorneys general noted that they will take "appropriate means to protect the rights of our constituents as guaranteed by our Constitution."
They are responding to a memo leaked on January 23, which "identifies 'radical-traditionalist Catholic[s]' as potential 'racially or ethnically motivated violent extremists.'"
The memo also cited several left-wing sources as supposed evidence of white supremacy in Catholicism.
Earlier this week, after the public was made aware of the memo, the FBI retracted it and claimed that it does not meet the agency's "exacting standards" — adding that they would be conducting an internal review.
The Republican attorneys general went on to state in their letter that the "targeting of Catholics for treatment as 'violent extremists' because of the language in which they pray or because of the beliefs to which they subscribe is unacceptable, unconstitutional, and deeply un-American."
Miyares noted that millions of people have been drawn to the United States to enjoy the right to practice Catholicism. Meanwhile, the FBI is busy pushing anti-Catholic sentiments, the attorney general added.
"Anti-Catholic bigotry appears to be festering in the FBI, and the bureau is treating Catholics as potential terrorists because of their beliefs," Miyares continued.
According to the Republican attorneys general, the memo "appears to accuse the Supreme Court and the Governor of Virginia of '[c]atalyzing' the bad Catholics through 'legislation or judicial decisions in areas such as abortion rights, immigration, affirmative action, and LGBTQ protections.'"
Rep. Jim Jordan (R-OH), chairman of the House Judiciary Committee, also spoke out against the memo — noting that it will be used as further evidence of the federal government's attempt to suppress the American people's First Amendment rights.
"A leaked FBI report revealed that the Bureau's Richmond, Virginia Division was investigating the threat of 'white supremacy' among Catholics," Jordan wrote in a tweet. "How could that be? Democrats tell us the government isn't weaponized against the First Amendment!"