McConnell Endorses More DOJ Funding After Unprecedented Mar-A-Lago Raid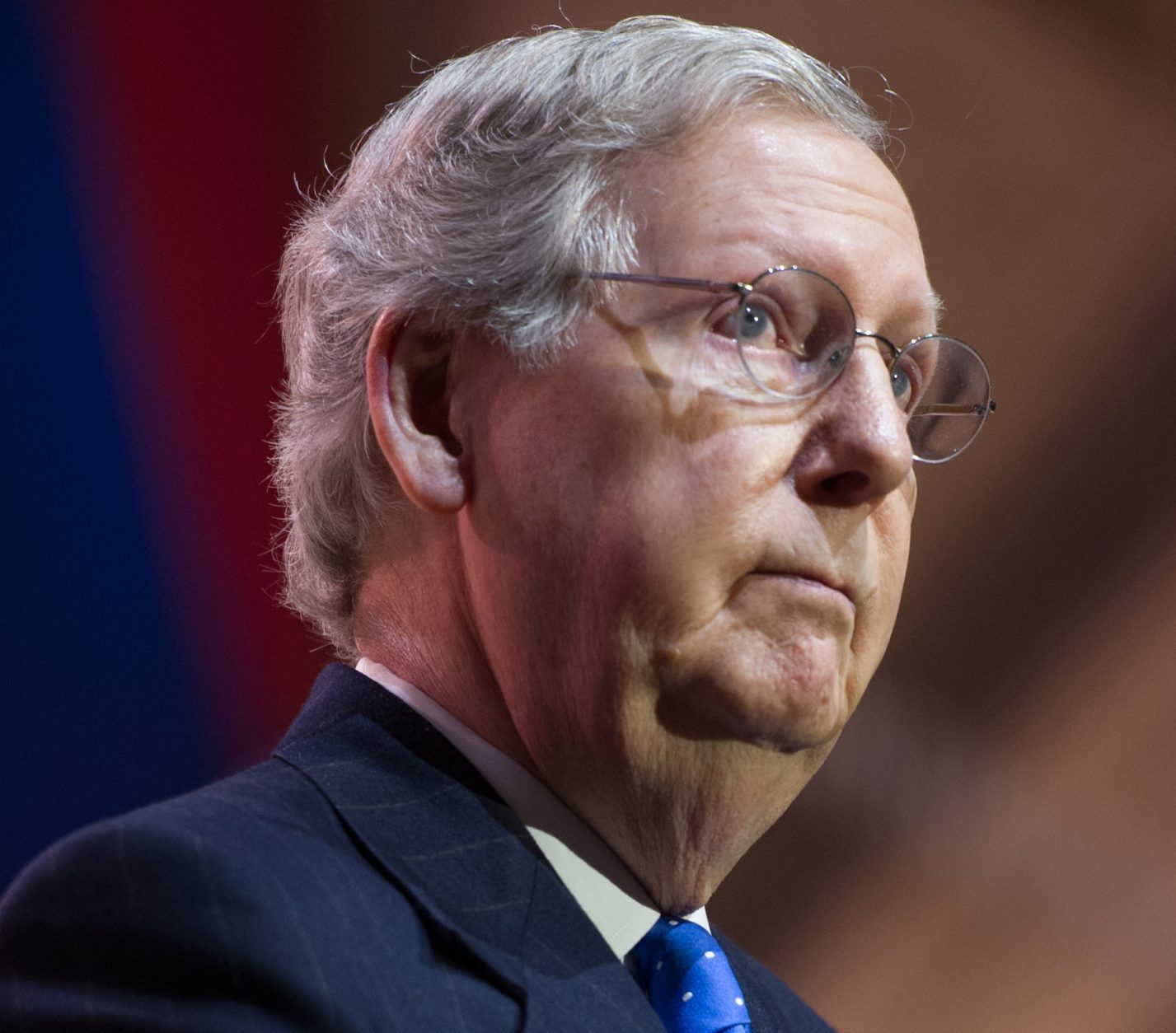 Like Freedom Press? Get news that you don't want to miss delivered directly to your inbox
Senate Minority Leader Mitch McConnell (R-KY) urged Congress this week to further empower federal law enforcement in the wake of the FBI's unprecedented raid on former President Donald Trump's home.
This remarkable request also followed the reckless indictment of the former president by radical Manhattan District Attorney Alvin Bragg. And in an interview with NBC News, the longtime legislator said Congress "ought to be looking for ways to spend more on law enforcement."
Yes on the local level and yes to additional funding for many state agencies. But the Department of Justice?
McConnell defended his statement by saying he knew of no Republicans who endorsed spending less on law enforcement.
That is a deceptive statement at best. The party leader would not have to go far outside of his office door to find several GOP members who disagree with the need for additional funding for further weaponizing the Biden administration.
That became glaringly apparent after Trump earlier this month called for defunding the DOJ and FBI. Many Republicans strongly echoed the sentiment that political extremists are now running the show.
Look no further than Sen. Mitt Romney (R-UT), who is infamous as the only Senate Republican to twice support Trump's impeachment.
Even he confessed that it was ludicrous for the former president to face dozens of felony charges over what some leftists agree is a frivolous and politically motivated indictment. The failed presidential candidate said it "sets a dangerous precedent for criminalizing political opponents."
After taking a jab at Trump, Romney admitted that Bragg "stretched to reach felony charges" as part of a political witch hunt. Trump is also under investigation for the Jan. 6 Capitol incident and his handling of classified documents.
But McConnell stayed silent in the wake of the unprecedented charges. And now he threw his support behind more DOJ funding.
As recent House investigations proved, the Biden Justice Department has been repeatedly weaponized with the goal of obtaining a criminal conviction of the 45th president. It is inconceivable that a so-called Republican leader now endorses making the DOJ even stronger.
Until the politicization of the department is firmly addressed and those with leftist agendas shown the door, the DOJ should learn to conduct its business in a frugal manner.