Obama's White House Doctor Warns Biden's Cognitive Decline Will Lead To War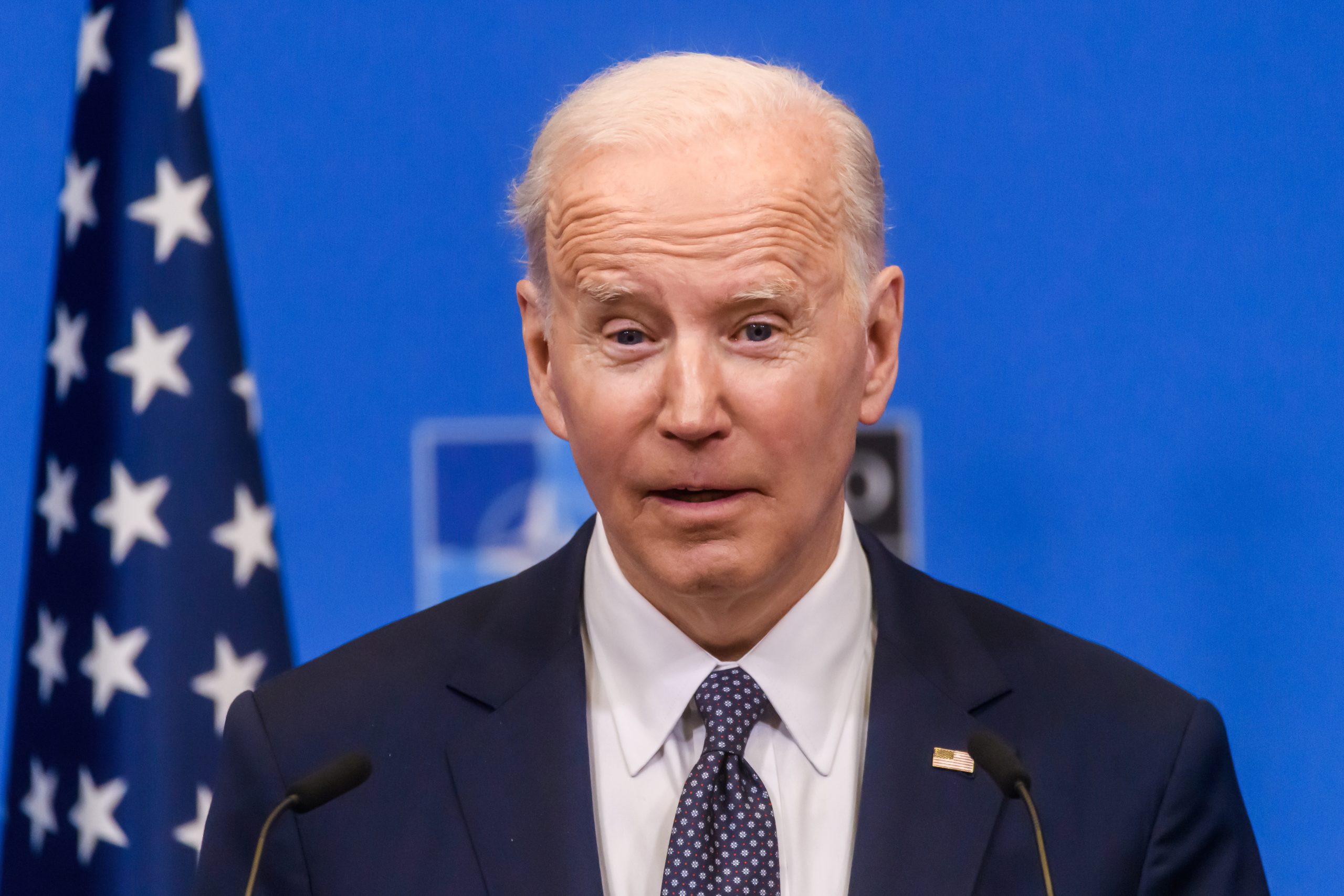 Like Freedom Press? Get news that you don't want to miss delivered directly to your inbox
Rep. Ronny Jackson (R-TX), who served as White House physician to former Presidents Barack Obama and Donald Trump, has warned that President Joe Biden's declining mental health could have disastrous consequences for the United States.
Following yet another gaffe from Biden, Jackson has raised concerns over the president's "cognitive decline."
The Republican congressman argued in a tweet that the president's declining cognitive health will lead the U.S. toward an "all-out war" with Russia and China.
"It's TERRIFYING for our country that Biden is our commander-in-chief. He doesn't know where he's at half the time, and every day he brings us closer to an all-out war with Russia & China," Jackson tweeted. "His cognitive decline is going to get people KILLED!!"
Jackson's comments come soon after a video went viral on social media showing Biden once again falling up the stairs of Air Force One.
Meanwhile, Biden has vowed to support the seemingly never-ending Russia-Ukraine war for "as long as it takes" — ramping up the transfer of U.S. military equipment to Ukraine throughout the past year. While others call for peace negotiations, the president has sent Ukraine weaponry — including 31 M1 Abrams main battle tanks, and a battery of MIM-104 Patriot surface-to-air missiles, along with other supplies and more than $110 billion. He has also instituted 1,500 new sanctions and 750 amended sanctions and export controls against Russia.
While Biden sends aid to help protect Ukraine's borders, he has consistently ignored his own country's borders — which are being invaded by illegal aliens, many of whom are trafficking people and deadly drugs into the United States.
Since he took office, the president has allowed more than five million illegal aliens to enter the U.S., while ignoring calls for border security.
Meanwhile, Republicans have repeatedly expressed concerns over Biden's notable forgetfulness and mood swings — with many demanding that he take a cognitive test due to fears he may be suffering from Alzheimer's Disease.
In early February, 38 GOP lawmakers sent a letter demanding that Biden undergo a cognitive test — citing similarities between his behavior and the effects of Alzheimer's.
"The Alzheimer's Association lists 'changes in mood and personality,' including being more 'easily upset' as one of ten signs of mental decline. You displayed this type of mood change during a cabinet meeting on January 24, 2022, when you apparently did not know your microphone was on after finishing your opening remarks. You called a White House reporter a 'stupid son of a b****' in response to a question asked on inflation," the Republican lawmakers wrote.