Railroad Union Rejects Proposed Deal As Strike Imminent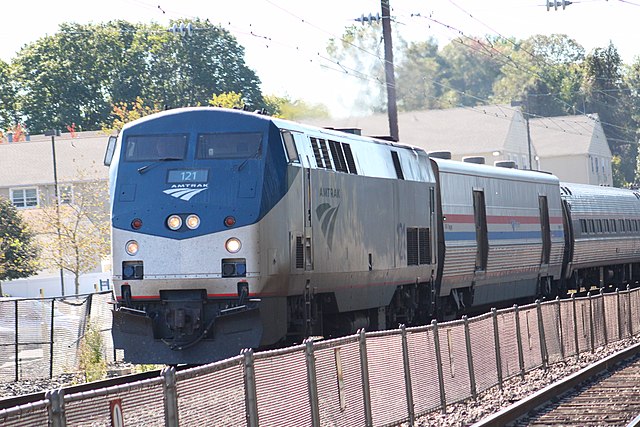 Like Freedom Press? Get news that you don't want to miss delivered directly to your inbox
A labor union representing U.S. railroad workers has announced that it has rejected a proposed deal negotiated by its leaders and U.S. freight railroads as the deadline for a strike approaches. It appears that, while union leaders believed the deal was fair, union members were not in agreement.
The International Association of Machinists and Aerospace Workers (IAM), whose 4,900 members voted against the deal, had recently become one of ten labor groups to tentatively agree to contract recommendations made by a nonpartisan panel appointed by President Joe Biden, according to reporting by the Wall Street Journal. The outlet also noted that two other unions have not yet reached a deal.
The union released a statement on Wednesday to announce the results of the vote.
"IAM freight rail members are skilled professionals who have worked in difficult conditions through a pandemic to make sure essential products get to their destinations," the statement read.
"We look forward to continuing that vital work with a fair contract that ensures our members and their families are treated with the respect they deserve for keeping America's goods and resources moving through the pandemic," the statement continued.
According to a new poll conducted by SMART-TED, one of the biggest railroad unions, 78% of the union's workers would reject the proposed deal.
Unions have threatened to strike if an agreement cannot be reached by Friday at 12:01 a.m., and officials from both sides have begun taking steps to prevent that from happening. The officials met with Labor Secretary Marty Walsh on Wednesday to attempt to facilitate an agreement before the deadline.
A significant issue for the rail workers is a points-based attendance policy affecting conductors and engineers that union leaders have argued punishes employees for missing work for routine doctors visits and family medical emergencies.
According to the two largest unions, their members refuse to agree to a deal that does not address this issue, and the railroads have not displayed any signs that they are willing to change the policy.
The impending strike will have significant effects on the economy. And in some ways, the consequences of the strike are already occurring.
The American Association of Railroads has already warned that "freight customers may also start to experience delayed or suspended service over the course of [this] week, as the railroads prepare for the possibility that current labor negotiations do not result in a resolution and are required to safely and securely reduce operations."
Amtrak has announced that it "will only operate trains that can reach their final destination by 12:01 a.m. on Friday, when a freight rail strike or lockout could begin."
According to the U.S. Department of Transportation, a freight-rail strike would cost the U.S. economy approximately $2 billion per day. Delivery of certain goods, including "crude oil, natural-gas liquids, refined products, petrochemicals, and plastics" may be impacted by the strike, according to reporting from National Review.
Analysts have also expressed concern that the price of gas could be effected, and many everyday goods may not be available in grocery stores due to the lack of transportation.