RFK Jr. Says 'Overwhelming' Evidence Suggests CIA Was Involved In JFK Assassination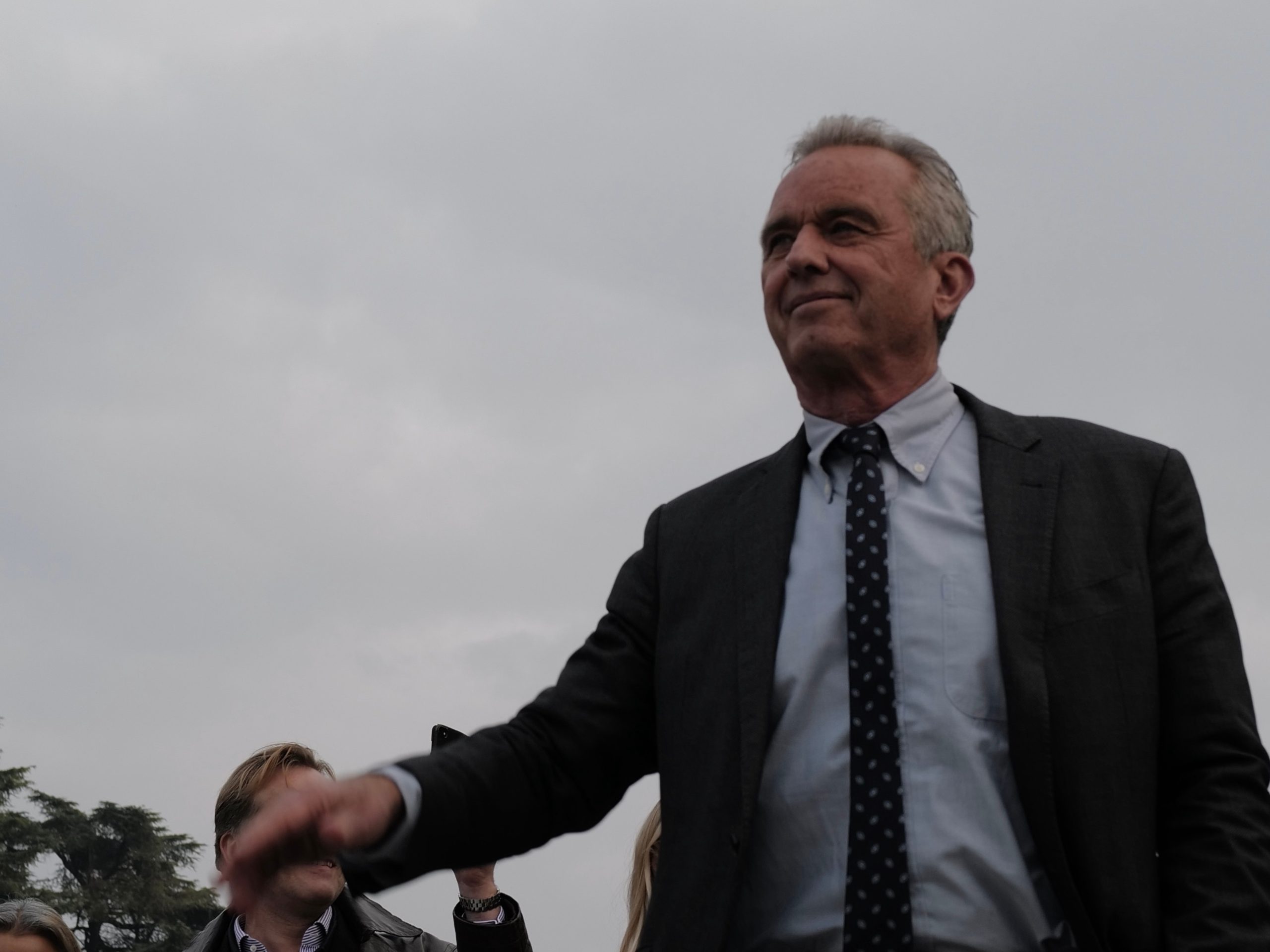 Like Freedom Press? Get news that you don't want to miss delivered directly to your inbox
Robert F. Kennedy Jr., who recently announced his 2024 presidential campaign, has blamed the Central Intelligence Agency (CIA) for the assassination of his uncle, former President John F. Kennedy.
During an interview on WABC 770 AM's "Cats Roundtable" on Sunday, Kennedy Jr. asserted that the CIA was "beyond a reasonable doubt" involved in his uncle's murder — which occurred on November 22, 1963, while Kennedy was riding in a motorcade in Dallas, Texas.
"The evidence is overwhelming that the CIA was involved in the murder and in the cover-up," the Democrat presidential candidate said — referring to the book "JFK and the Unspeakable" by James Douglas, which contained evidence supporting the theory of the government's involvement in Kennedy's murder.
The CIA has repeatedly denied the claim that it was responsible for the murder, calling the theory a "lie" on its website. The Warren Commission Report created by the U.S. government claims that former Marine Lee Harvey Oswald was responsible for assassinating Kennedy. Oswald was arrested soon after the president's death, but denied the allegations and claimed he was a "patsy."
Oswald never stood trial for Kennedy's assassination, as he was shot by nightclub owner Jack Ruby at Dallas Police Headquarters. The murder of Oswald happened on national television less than 48 hours after Kennedy was killed.
In 2022, President Joe Biden made roughly 98% of documents about the JFK assassination public, even though the CIA and FBI fought to keep them secret. The remainder of these documents are redacted in whole or in part, according to the National Archives.
Former Fox News host Tucker Carlson made similar assertions last year — citing a source with direct knowledge about the documents sealed in Kennedy's assassination.
"We spoke to someone who had access to these still hidden CIA documents, a person who was deeply familiar with what they contained," Carlson said. "We asked this person directly, 'Did the CIA have a hand in the murder of John F. Kennedy, an American president?'"
"And here's the reply we received verbatim," Tucker said. "'The answer is yes. I believe they were involved. It's a whole different country from what we thought it was. It's all fake.'"
This is not the first time Kennedy Jr. has made a controversial statement since announcing his decision to run against Biden in the Democrat presidential primary, as the candidate recently stated that he intends to pardon whistleblower and journalist Julian Assange — prompting outrage from the establishment on both sides of the aisle.
Kennedy Jr. has also been a vocal opponent of the COVID-19 vaccine mandates, as well as other pandemic-era restrictions — causing a controversy on the left, as Democrats have mostly been in favor of the authoritarian mandates.
He also recently announced his intention to "dismantle the surveillance state" in another controversial, yet popular move.