Steve Bannon Slams Anti-Trump GOP 'Oligarchs'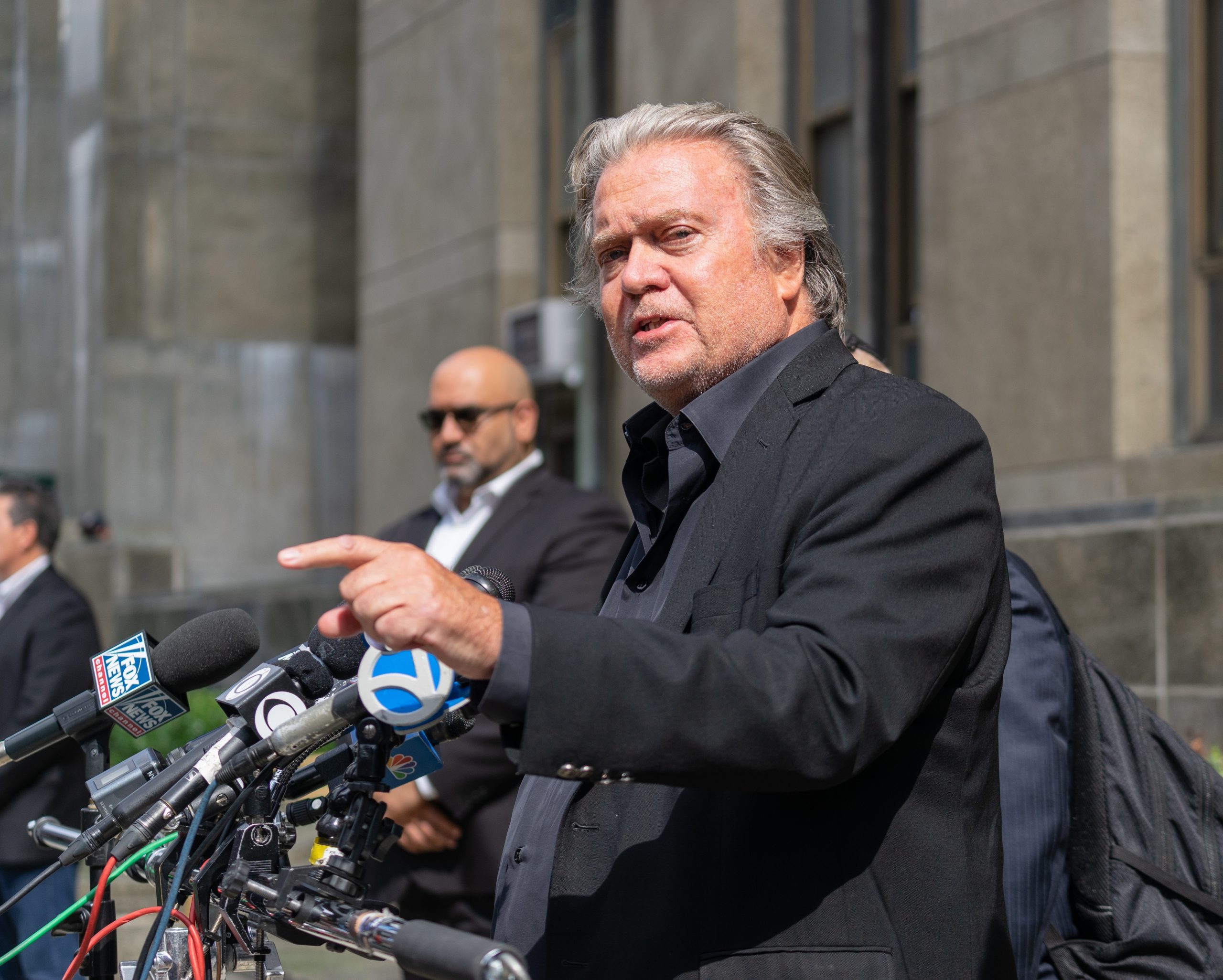 Like Freedom Press? Get news that you don't want to miss delivered directly to your inbox
A contender has emerged for the 2024 Republican presidential nomination to challenge former President Donald Trump, and as others are expected to enter the race, Steve Bannon, Trump's former advisor, criticized the "oligarchs" who he claims control the GOP's finances and are "completely against Trump."
Bannon's remarks came on a Monday broadcast of his "War Room" podcast, in which he blasted mega-donors such as the Koch brothers and hedge fund manager Ken Griffin, saying they are unprincipled supporters who invest their money solely for self-benefit.
Bannon began the segment by stating, "Remember, money has no courage. It doesn't. Money has no courage. Zero. I've seen it up close and personal for years. These wealthy guys will just do what they got to do to continue to be wealthy, to get more powerful and to just go with the flow."
He then went on to describe the behavior of financial backers who will get behind Trump when it is convenient, only to dump him the moment they see an opportunity to make money somewhere else. "They're never going to stand up. Right? If Trump's hot they'll back Trump. As soon as Trump's not hot, boom, gone. Right? And right now they are absolutely 1,000 percent anti-Trump — just understand that — anti-Trump."
"From the Kochs all the way across the board, the Singer to Ken Griffin, the whole, you know, the whole deal. The whole deal. So this is why people go, 'Well Bannon, you can't talk about tax increases' — until you get this thing to a surplus, until you get the Federal Reserve to stop printing money and destroying you and your financial well-being and your family, and your children and your grandchildren. You think I have any problem whatsoever taxing the oligarchs?" Bannon asked.
He then answered his own hypothetical question. "No, I do not."
The former Trump White House chief strategist has invoked populist messages with anti-oligarch sentiments before, as was seen in a past appearance he made on Real Time with Bill Maher:
Trump currently faces a challenge for the presidency from former United States ambassador to the United Nations Nikki Haley, who announced her candidacy on Wednesday. Many have speculated that Florida Gov. Ron DeSantis (R) will also be throwing his hat in the ring, especially given that he has drawn support from former funders of Trump. A recent example of a major funder who turned on the former president is Blackstone CEO Stephen Schwarzman, who previously sent $1 million to a pro-Trump PAC in 2018.
"If they're gonna be the ones who back into supporting all this woke madness and benefitting from all this fiscal domination and deficit spending and benefitting from the Federal Reserve, no, I don't have — and you're taking the brunt of it. You think I have? You think I'm gonna go Grover Norquist?" Banon continued, invoking the founder and president of Americans for Tax Reform. "No, I am certainly not."
Bannon concluded his monologue with a clarification of who he remains steadfastly opposed to.
"…I'm not talking about rich people, and I'm not talking about wealthy people and I'm not talking about the upper middle class. No, I'm talking about the oligarchs. And there's plenty of them."