Trump Lays Out Plan To Avert 'World War III'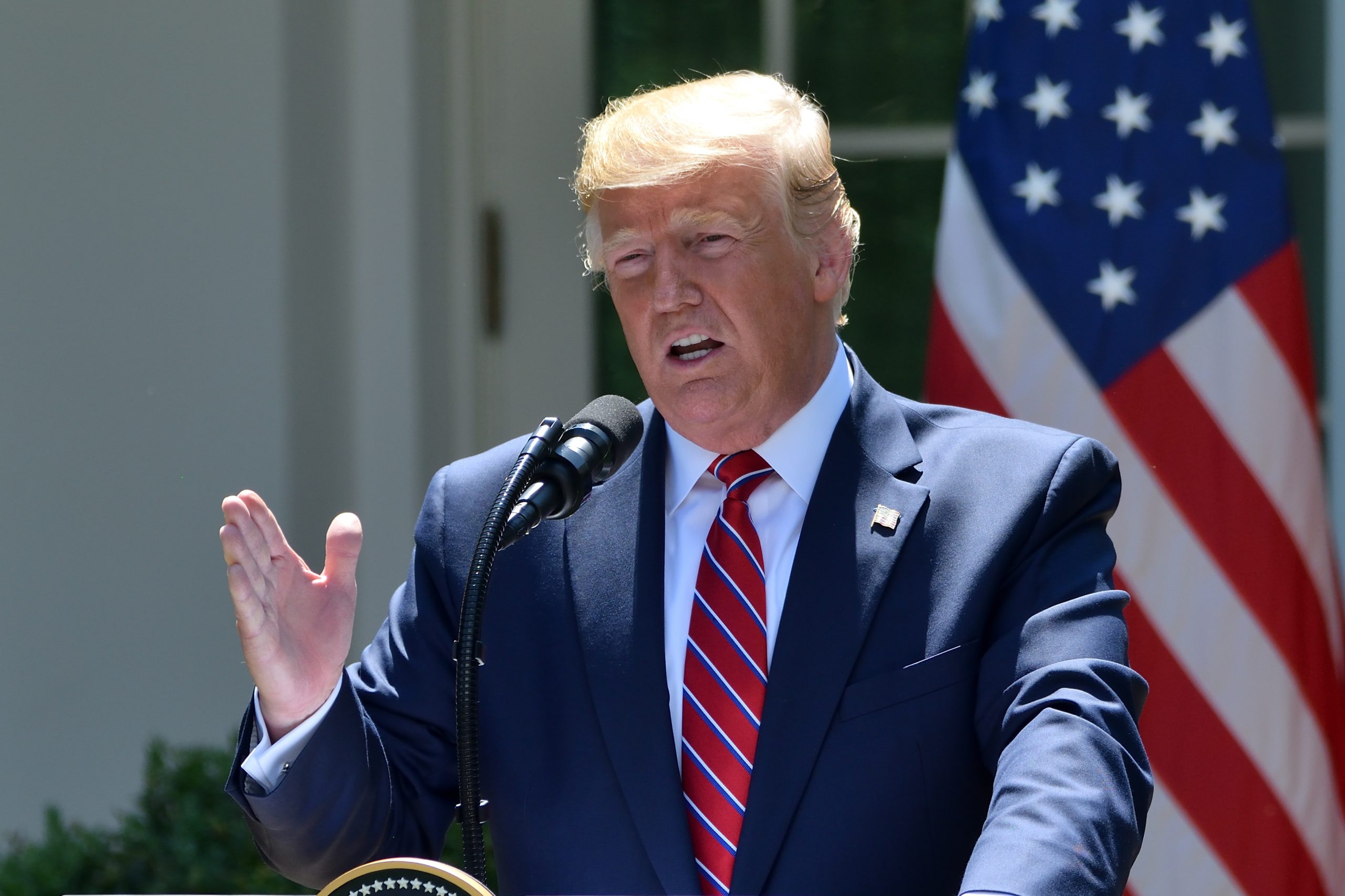 Like Freedom Press? Get news that you don't want to miss delivered directly to your inbox
Last year, President Joe Biden asserted that delivering offensive military equipment — including tanks — to Ukraine as part of that nation's ongoing battle against invading Russian troops would lead directly to another world war.
"The idea that we're going to send in offensive equipment and have planes and tanks and trains going in with American pilots and American crews — just understand, don't kid yourself, no matter what y'all say, that's called World War III," he said in March.
Earlier this month, however, he changed his tune and agreed to send 31 Abrams tanks to Ukraine. The about-face caught the attention of countless critics, including potential 2024 rival Donald Trump.
The former president is gearing up for another White House bid and appeared in two early-voting states over the weekend to offer some specifics about his campaign platform.
His remarks in New Hampshire and South Carolina were largely dedicated to denouncing the policies of his successor, including an assertion that Biden has made the world a significantly more dangerous place.
"Through weakness and incompetence, Joe Biden has brought us to the brink of World War III," he said in South Carolina. "We're at the brink of World War III, just in case anybody doesn't know it. As president, I will bring back peace through strength."
His remarks echoed a Truth Social post just days earlier that asserted: "FIRST COME THE TANKS, THEN COME THE NUKES. Get this crazy war ended, NOW. So easy to do!"
If he is elected to serve another term, Trump vowed that he would broker a peace deal on his first day in office that would end Russia's ongoing invasion.
Of course, Trump is not alone in expressing deep concerns about the actions of the current administration.
The former president also took aim at Biden's handling of other global events, including the chaotic 2021 pullout of U.S. troops from Afghanistan, which Trump called "the lowest day in the history of our country."
He also took a swipe at the border crisis, pinning the blame on Biden's policies and accusing other nations of flooding the United States with dangerous criminals.
"They are sending people that are killers, murderers, they're sending rapists," he said. "And they're sending, frankly, terrorists, or terrorists are coming on their own, and we can't allow this to happen."