Biden Declares He Is 'So Proud' Of Son Hunter Ahead Of Possible Criminal Charges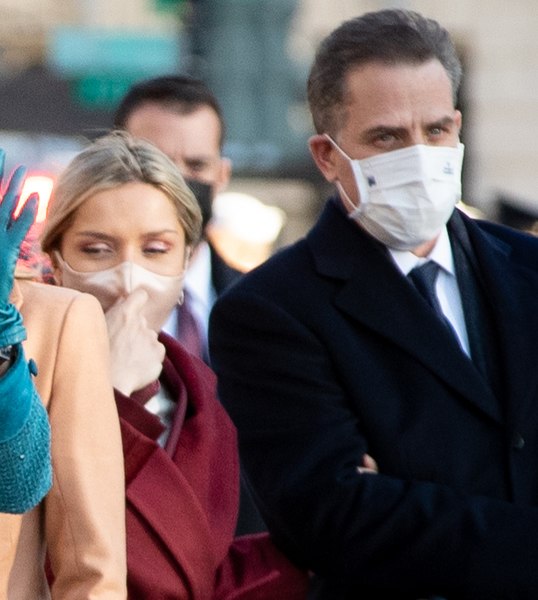 Like Freedom Press? Get news that you don't want to miss delivered directly to your inbox
President Joe Biden sat down for an interview this week with CNN anchor Jake Tapper and addressed one controversy that hits close to home.
Following recent reports that suggest federal prosecutors have sufficient evidence to charge Biden's son, Hunter, with multiple crimes, the president weighed in on the possibility that an indictment is forthcoming.
"Well, first of all, I'm proud of my son," the elder Biden told Tapper. "This is a kid who got — not a kid, he's a grown man — he got hooked on, like many families have had happen, hooked on drugs."
Noting that his son has "overcome that" and "established a new life," the president expressed his belief that Hunter Biden would handle anything that comes his way in an appropriate manner.
"I'm confident that what he says and does are consistent with what happens," he continued. "I have great confidence in my son. I love him, and he's on the straight and narrow and he has been for a couple of years now. I'm just so proud of him."
Although there has been no confirmation that Hunter Biden will face prosecution, a federal probe into his foreign business ties dates back to at least 2018. As for any potential charges, reports indicate that they would probably relate to unpaid taxes and lying about his background on a form used to buy a gun.
His attorney, Chris Clark, reacted to the recent reports by criticizing the source of leaked information regarding the investigation.
"It is a federal felony for a federal agent to leak information about a Grand Jury investigation such as this one," the lawyer wrote. "Any agent you cite as a source in your article apparently has committed such a felony. We expect the Department of Justice will diligently investigate and prosecute such bad actors."
Several days before Biden's CNN interview, White House press secretary Karine Jean-Pierre refused to provide an answer when asked whether the Biden administration was "worried" about the news surrounding the president's son.
"So really quickly, as you know, this is an ongoing investigation that is being handled independently by the Department of Justice," she replied. "I would refer you to the Department of Justice."