Biden Falsely Claims He Passed Student Loan Bailout 'By A Vote Or Two'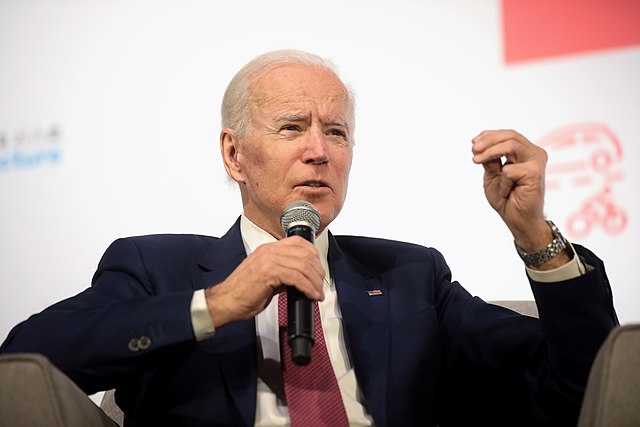 Like Freedom Press? Get news that you don't want to miss delivered directly to your inbox
During comments at a forum, President Joe Biden claimed that he had "passed" his student loan forgiveness plan "by a vote or two" — despite the fact that Congress had never even voted on it.
The president made the blatantly false statement while discussing the details of his student loan forgiveness program at a Now This News forum covering a wide range of issues.
"It's passed. I got it passed by a vote or two," Biden said.
Some leftists on Twitter attempted to excuse Biden's obvious lie, claiming that his comments were taken out of context. Jake Schneider, rapid response director for RNC Research, then shared a longer clip of the remarks, writing: "Here is the full clip for all you clowns who say it's out of context. Biden first falsely claims he 'signed a law' to cancel student loan debt, then says he 'got it passed by a vote or two.'"
Of course, the president's student loan forgiveness plan did not go through Congress. Instead, Biden unilaterally announced the massive debt forgiveness plan in August — canceling up to $10,000 in student debt for borrowers earning $125,000 a year or less and up to $20,000 for Pell Grant recipients, according to reporting from NBC News.
Late Friday night, a federal appeals court blocked the student loan forgiveness program. The 8th Circuit Court of Appeals issued a temporary stay while it considers a motion that was filed by Republican lawmakers and conservative attorneys.
Meanwhile, according to a Convention of States Action/Trafalgar Group survey, a majority of Americans would not vote for candidates who support Biden's student loan forgiveness plan in the November midterm elections.
A poll released in September from The Economist/YouGov revealed that 50% of Americans believe student debt forgiveness would be unfair to individuals who did not attend college, and 57% believe that the bailout would be unfair to people who have already paid off their loans.
Critics assert Biden's claim that the debt forgiveness plan "passed by a vote or two" was yet another example of his cognitive decline. This bizarre comment comes just a few days after the president was caught on camera freezing mid-interview, stuttering and staring off into space as MSNBC anchor Johnathan Capehart tried to get him to answer a simple question.