Blinken, Biden Campaign Behind Intel Community Letter Dismissing Hunter's Laptop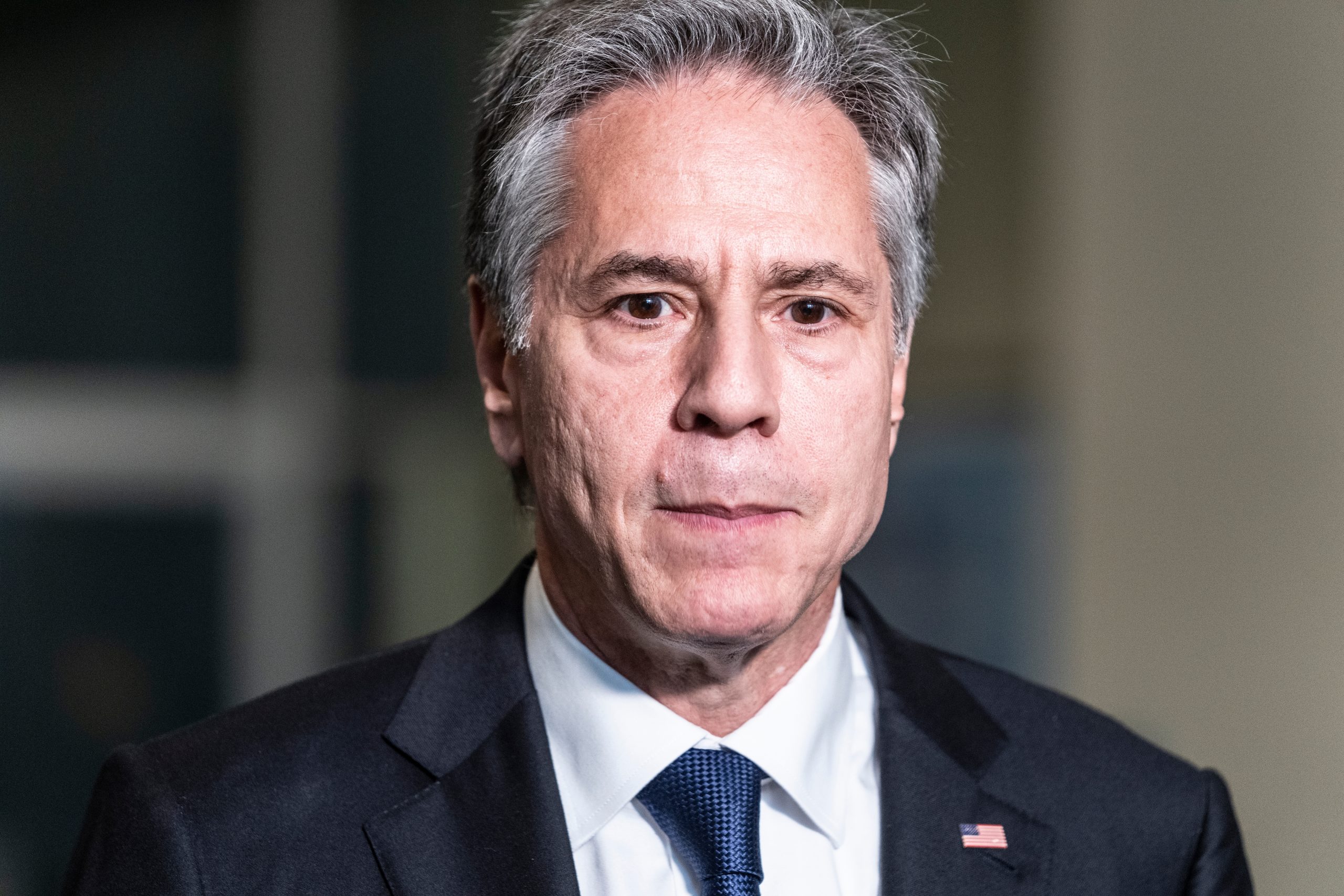 Like Freedom Press? Get news that you don't want to miss delivered directly to your inbox
On Thursday evening, the House Judiciary Committee released a shocking letter revealing that the Biden campaign and Secretary of State Antony Blinken were behind the intelligence community letter that falsely claimed the Hunter Biden laptop was "Russian disinformation."
In the letter to Blinken, Judiciary Committee Chairman Rep. Jim Jordan (R-OH) and Intel Committee Chairman Rep. Michael Turner (R-OH) revealed details from former CIA Acting Director Michael Morell's testimony before the Judiciary Committee on April 4.
During that testimony, Morell stated that Blinken — who was an adviser for the Biden campaign at the time — had reached out to a former CIA official just days after the New York Post's bombshell report on Hunter Biden's laptop to "set in motion" the false claims that the report was "Russian disinformation."
These false claims were repeated constantly by President Joe Biden, his Democrat allies and the mainstream media — and were based on a letter signed by 50 former members of the intelligence community, a letter that was organized at the behest of Blinken and the Biden campaign.
Morell stated in his testimony that he had organized the letter and obtained the signatures — using his influence to encourage his allies to endorse the false claims — in order to "help Vice President Biden" because he "wanted him to win the election."
The former acting CIA director made it clear that he did not plan to organize this letter until after he was contacted by Blinken, noting that his conversation with the then-Biden campaign adviser "triggered… that intent."
Further, he noted that Blinken had sent him a USA Today article that stated that the FBI was investigating the likelihood of the laptop being part of a "disinformation campaign" — despite the fact that it had been reported that the laptop had been abandoned by Hunter Biden at a Delaware computer repair shop and had been turned over to the FBI by the shop owner.
Morell went on to conduct his own research on the matter, contacting retired CIA officials to help him investigate the allegations — though his intent from the start was to discredit the reporting. He then organized the letter.
The former acting CIA director also testified that the Biden campaign had told him the letter should be given to the campaign and to a specific reporter at the Washington Post.
The letter, which ultimately landed at Politico, stated that the New York Post's reporting had "all the classic earmarks of a Russian information operation."
Politico's initial reporting on the story spawned numerous other articles from the mainstream media claiming that the Hunter Biden laptop story was "Russian disinfo" according to "dozens of former officials," and was even used by the Biden campaign to discredit the story and to demand censorship of the story. Ultimately, the censorship and false claims ended up helping Biden to win the 2020 election — as several polls have shown that many Americans would have voted differently if they had known the truth about Hunter's laptop and the evidence on it that pointed to the Biden family's influence peddling.