Corporate Media Continues To Shuffle Expensive On-Air Personalities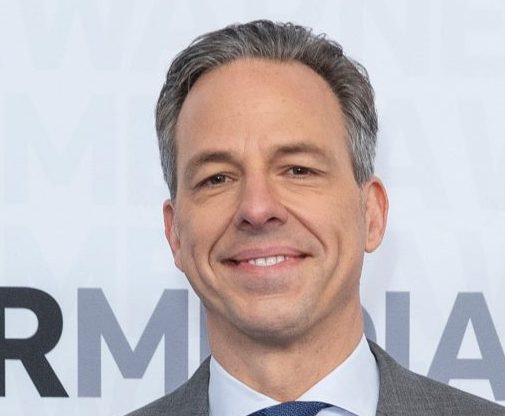 Like Freedom Press? Get news that you don't want to miss delivered directly to your inbox
More expensive on-air talent is getting axed from long-standing positions as corporate media giants are struggling to maintain their audiences during the travails of the Biden administration. Jake Tapper and Shepard Smith are the latest to be shuffled around or outright fired.
Tapper is reportedly being booted from his prized prime-time slot on CNN. After the network was acquired by Warner Bros. Discovery earlier this year, new management has taken significant steps toward restoring the outlet's image as a trusted news source.
Tapper was moved into the 9 p.m. Eastern time slot just last month to replace Chris Cuomo after he was fired from the network. Now the network says Tapper is being moved again back to the 4 p.m. afternoon slot after Election Day next week.
CNN has seen its overall ratings fade far behind Fox News and partisan progressive MSNBC in recent years.
A CNN spokesperson told reporters that the move regarding Tapper has been planned for some time. However, there has been speculation that Tapper would take over the prime time slot on a permanent basis. Tapper also hosts the network's Sunday morning talk show and is considered to be one of the better-liked on-air personalities at CNN.
CNN had promoted Tapper's move to prime time with several high-profile interviews, including with Joe Biden and Dwayne "The Rock" Johnson. Nevertheless, Tapper's ratings barely moved the needle from the poor numbers CNN has been putting up.
Since moving to prime time, Tapper has attracted fewer than 1 million viewers on average. MSNBC averages more than 1.5 million in the same slot, while industry leader Fox News averages more than 2.5 million viewers.
CNN CEO Chris Licht has sent a company memo to employees warning of more "unsettling changes" coming to the network soon.
At CNBC, former Fox News anchor Shepard Smith has reportedly just been terminated from the network owned by NBCUniversal. Reports indicate that Smith's firing will include his entire broadcast team and is part of a significant series of layoffs and budget cuts being implemented.
CNBC will reportedly replace "The News with Shepard Smith" with markets coverage for the time being. Executives are believed to be working on a replacement show focusing on business viewers at a reduced budget. Smith is expected to leave the network by the end of the month.
CNBC President KC Sullivan told employees in a company email that he believes the network "must prioritize and focus on our core strengths of business news and personal finance."