Daniel Penny Breaks Silence After Being Charged In Death Of Violent Homeless Man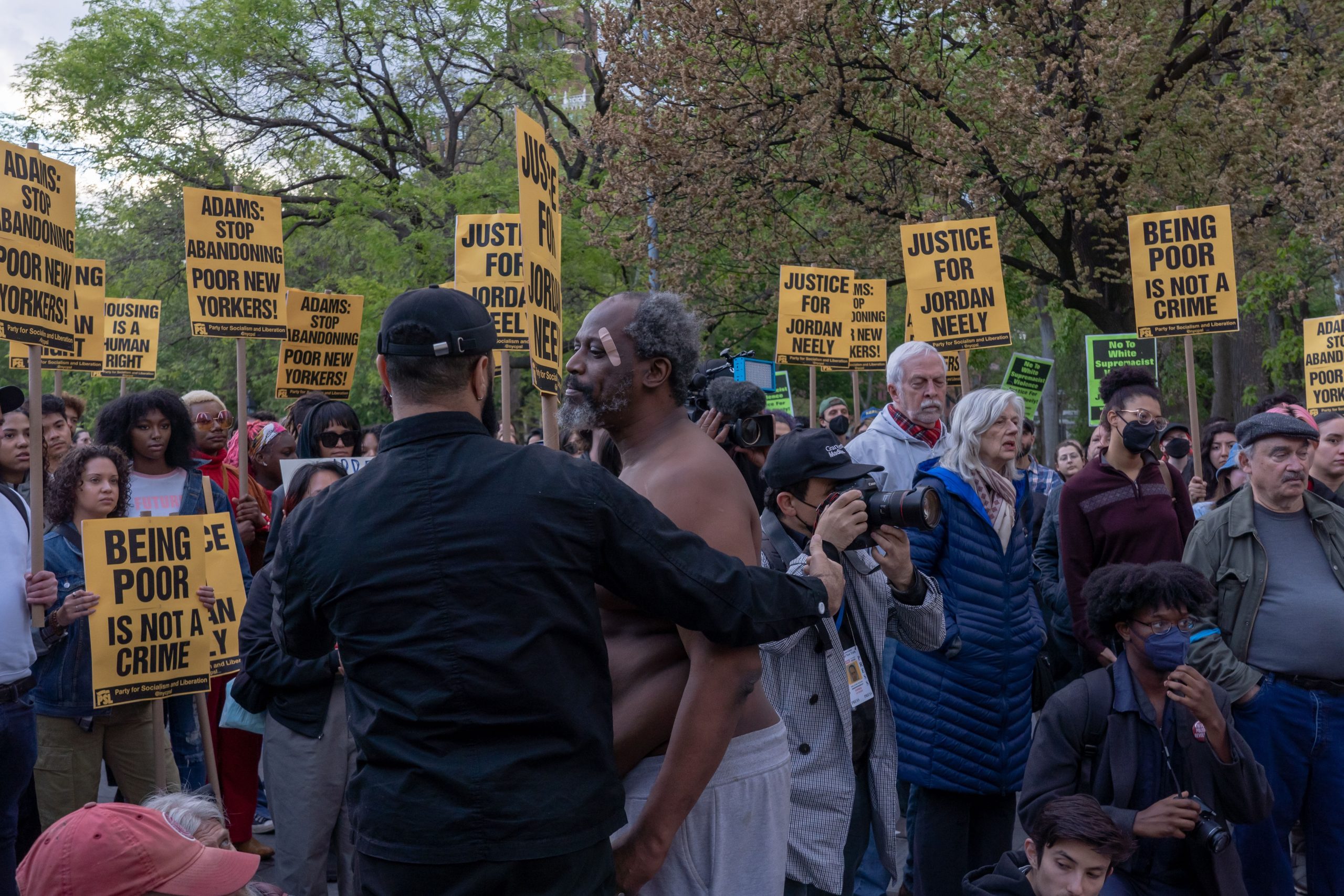 Like Freedom Press? Get news that you don't want to miss delivered directly to your inbox
Former U.S. Marine Daniel Penny has spoken out for the first time since the incident on a New York City subway, where he put a violent homeless man into a chokehold in an effort to subdue him. The man, Jordan Neely, ultimately died — and Penny is now facing second-degree manslaughter charges.
Neely had previously been arrested more than 40 times, including for violent crimes such as the attempted kidnapping of a seven-year-old girl and an attack on an elderly woman. On the day of his death, he had been screaming and acting erratically on the subway — even going so far as to issue threats against his fellow passengers.
According to one witness who recently spoke out about the incident, Neely was heard saying: "I don't care if I have to kill an F, I will. I'll go to jail, I'll take a bullet."
Following those threats, Penny put the violent homeless man into a chokehold, attempting to subdue him. At least two of his fellow passengers reportedly helped him hold Neely down, and many other passengers reported feeling unsafe and threatened by Neely's behavior.
Penny wasn't initially charged for Neely's death — but after radical leftists began rioting in the subway and calling the former Marine a "racist" and a "murderer," Manhattan District Attorney Alvin Bragg (D) charged Penny with second-degree manslaughter.
Penny, who is facing up to 15 years in prison if convicted, spoke with the New York Post about the incident — stating that it was not about race, despite the left's allegations.
"This had nothing to do with race," he told the outlet. "I judge a person based on their character. I'm not a white supremacist. I mean, it's, it's a little bit comical. Everybody who's ever met me can tell you, I love all people, I love all cultures. You can tell by my past and all my travels and adventures around the world. I was actually planning a road trip through Africa before this happened."
Penny noted that he was not going to give any further details about the incident due to the pending case, though he said that the incident was unlike "anything I'd experienced before."
"This was different, this time was much different," he added. "This time was very different."
He went on to say that he had been on his way to go swimming at the gym, and had chosen to take the subway because he loves public transportation.
When asked if he had anything to say to Neely's family, Penny replied: "I'm deeply saddened by the loss of life. It's tragic what happened to him. Hopefully, we can change the system that's so desperately failing us."
According to the New York Post, Penny nodded his head when asked if he would do it again.
"You know, I live an authentic and genuine life," he said. "And I would — if there was a threat and danger in the present."
Penny further noted that he had not followed much of the outrage and backlash over the incident, nor did he know who many of the prominent left-wing activists that have been demonizing him were, as he had given up social media several years ago.
"I don't follow anyone, and I don't have social media because I really don't like the attention and I just think there are better ways to spend your time," Penny said. "I don't like the limelight."