Ex-Democrat Tulsi Gabbard Gives Support To Republican Candidate Endorsed By Trump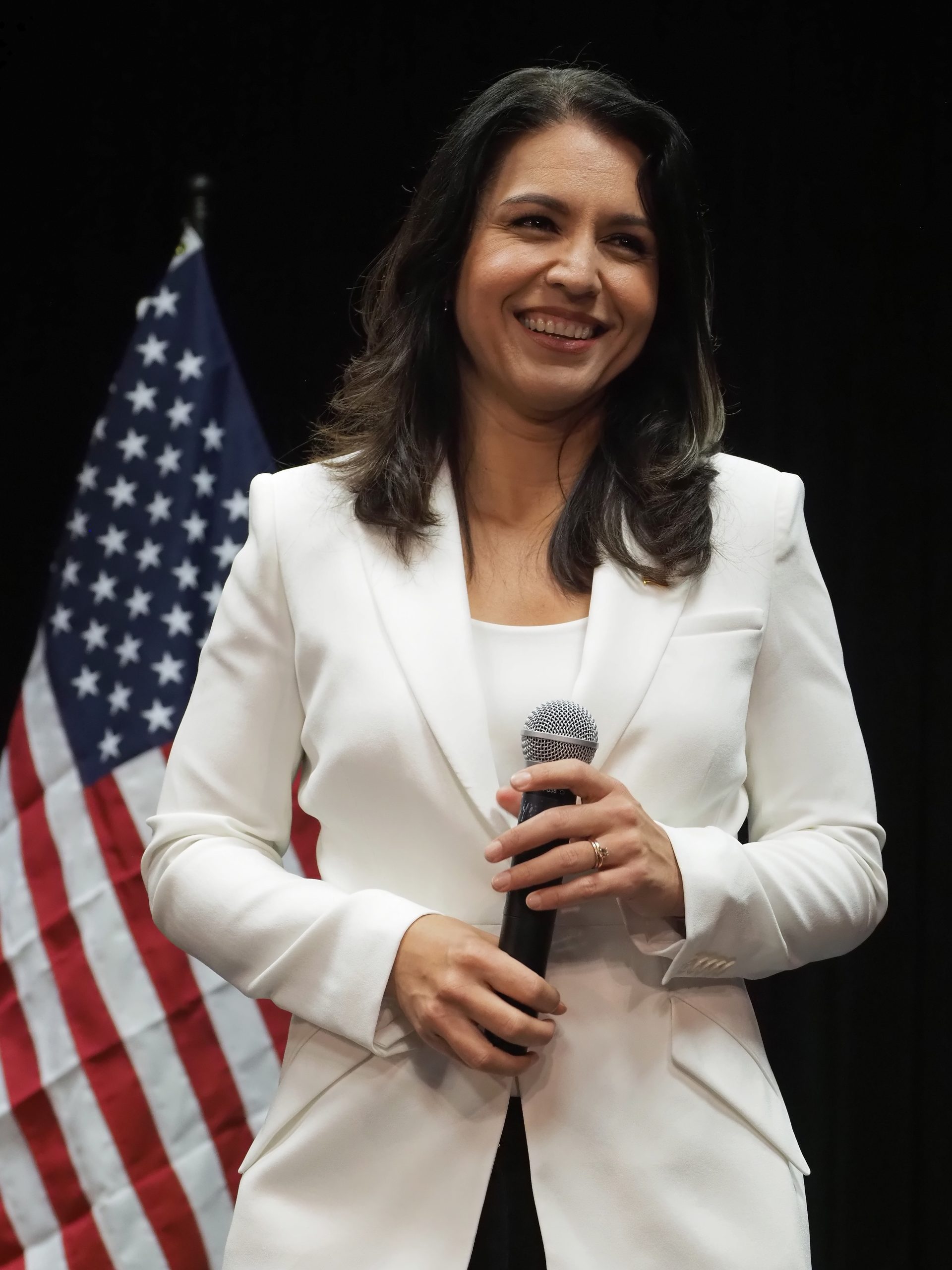 Like Freedom Press? Get news that you don't want to miss delivered directly to your inbox
Just days after she announced her departure from the Democratic Party, former U.S. Rep. Tulsi Gabbard (D-HI) offered an endorsement of Washington Republican Joe Kent in his current congressional bid.
In a new campaign ad, she described Kent as "a fighter" who would represent his state effectively on Capitol Hill.
"He's dedicated his life to ensuring the safety, security, and freedom of the American people and our country," she added. "With your vote, Joe's going to go to Washington and work tirelessly to secure the border and bring you and your loved ones peace of mind."
Kent, a former Green Beret and widower of Shannon Kent, a soldier killed in Syria three years ago, tweeted that he was "honored" to receive Gabbard's endorsement.
The GOP candidate has already received an endorsement from former President Donald Trump.
Gabbard, who outlasted most of the crowded field of candidates in the 2020 Democratic presidential primary, has long been a critic of her former party's shifting ideology. All of her disillusionment came to a head on Tuesday when she formally severed ties with the party.
In a tweet accompanied by a video statement, she wrote that she can "no longer remain in today's Democratic Party that is now under the complete control of an elitist cabal of warmongers driven by cowardly wokeness, who divide us by racializing every issue & stoke anti-white racism."
She subsequently joined Fox News Channel host Tucker Carlson to further explain her motivation.
"I've always been an independent-minded person," she said. "A Democrat, yes, but an independent Democrat. And my loyalties are very clear: I love our country. And I took an oath both as a service member, as a soldier, as well as a member of Congress, to support and defend the Constitution. And that's an oath that I take extremely seriously."
Gabbard went on to denounce the recent trajectory of her former party, which she said has been taken over by "fanatical ideologues who hate freedom" and "despise the Constitution."
A number of prominent Republicans celebrated Gabbard's move, including Rep. Jeff Van Drew (R-NJ), who was also a Democrat earlier in his career.
"I commend her for doing it, but anyone that loves our country has no choice but to leave," he said. "The Democrat Party does not represent American values.