GOP Rep. Gosar Issues Scathing Attack On Biden's 'Anti-Christian' Agenda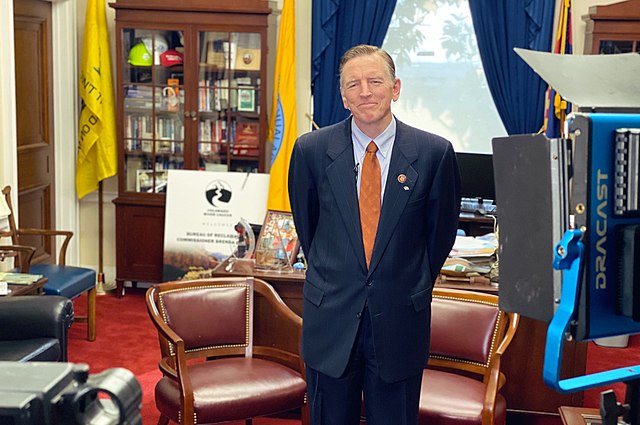 Like Freedom Press? Get news that you don't want to miss delivered directly to your inbox
Few elected officials are more closely aligned with former President Donald Trump's "Make America Great Again" platform than U.S. Rep. Paul Gosar (R-AZ). By the same token, he is also one of the most vociferous critics of the Biden administration's policies.
His most recent verbal attack on the White House came in a flurry of tweets in recent days that exposed the perceived evils of what he called the "anti-Christian Biden regime."
Gosar predicted that the "America First movement" will defeat the current administration at the ballot box and reverse course after two years of the nation being "looted blind by warmongers and illegal aliens."
In a subsequent post, he took aim at the billions of dollars that the U.S. has distributed to Ukraine since Russia's invasion began earlier this year.
"Let's put Americans first for a change," he wrote in a tweet accompanied by a quote that appeared to oppose sending aid to Ukraine.
Asserting that "Biden and his crime family" might owe Ukrainian President Volodymyr Zelenskyy, he declared that "America doesn't owe him a damn thing."
Last week, the Biden administration announced its latest package, consisting of $625 million in military aid. That brings the total amount of U.S. funding for Ukraine's defense to just under $17 billion.
White House press secretary Karine Jean-Pierre defended the latest largesse in a press briefing, declaring: "As we are demonstrating again today, the United States will continue to provide Ukraine with key capabilities to meet their evolving battlefield requirements."
She went on to applaud the Biden administration for "delivering an unprecedented amount of weapons and equipment that Ukraine's forces are … utilizing very efficiently, including to retake their territory that has been seized illegally by Russia."
Of course, Gosar is not the only right-wing voice questioning the consistent distribution of U.S. funds overseas as the domestic economic situation worsens.
https://youtu.be/X2uV4Q9R0bk
Conservative organization Heritage Action recently called on GOP lawmakers to oppose further Ukrainian aid. Jessica Anderson, the group's executive director, asserted, "These funding requests ignore the concerns of the American people, and President Biden refuses to answer basic questions regarding fiscal responsibility and appropriateness of his funding requests. U.S. support for Ukraine deserves an open and honest debate without liberal congressional leadership using funding for the U.S. government as a vehicle for Washington's priorities."